Shifting Perspective: Using Data to Back Up Creative
by Lindsay Rowntree on 11th Jul 2018 in News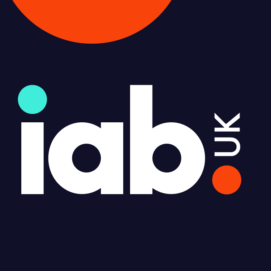 With the sheer amount of data available to advertisers, and programmatic making up 80% of all digital display advertising spend (IAB/PwC 2018 Digital Adspend study), it is easy to lose sight of the digital advertising consumer experience. The IAB Display & Data Steering Group – in particular Spotify, Pubmatic, Zenith Media, Rubicon Project, the7stars, and Oracle Data Cloud – have collaborated to discuss how and where data, programmatic, and creativity all fit into the same equation.
ExchangeWire: Conversations about programmatic are often quite technical. But where does creativity fit into it?
Programmatic technology is the series of bricks used to build a campaign from a media-activation perspective. It's the way that brands use data and automation to make advertising more efficient, assisting advertisers in delivering their messages to the right people, at the right time, in the right place.
But these programmatic building blocks are just the canvas; creativity is the painting upon which it sits. Creativity is central to any campaign's success, irrespective of the channel used to deliver it, and programmatic provides ample opportunities for powerful audio, video, and display creative to capture a brand message and deliver it effectively to the customer.
It's worth keeping in mind that consumers don't hate ads, they just hate bad ads. Good advertising is all about creating powerful and emotive connections between brands and consumers, with a clear value exchange.
The most successful brands do not simply repurpose ads from other channels into digital; they reimagine how advertising mediums, such as digital audio, display, and even TV, should be utilising programmatic to help deliver their message in an engaging and creative way.
How can data be used to create a more tailored and positive ad experience for consumers?
Whilst data should be used to inform creativity, it is essential this is done in a way that makes advertising more relevant to the people you are trying to reach. By using sophisticated data signals, such as someone's physical location, advertisers can build up an accurate picture of who that person is and, therefore, tailor their messaging based on what their interests are likely to be.
Data also gives advertisers the ability to eradicate things that we know annoy consumers, such as high frequency exposure and irrelevant ads.
When looking to the future – and following the implementation of GDPR – it seems likely that users will feel increasingly empowered to take control of how their data is used within digital advertising, for example, through use of a personalised dashboard. The idea is that a user can create his/her own profile of likes and dislikes of brands and ads, which buyers can tap into in order to serve more relevant advertising.
What one piece of advice would you give to advertisers about using data to fuel creativity?
"My advice: Try something, try another thing, then try two more things after that. The beauty of data is that it doesn't lie; and in today's world, there is plenty of it to go around. Build out a few different strategies and run short-flight campaigns through a private marketplace with your selected publisher partner. Evaluate how each of those campaigns performed and then optimise your strategy based on what you learn. Honestly, it should be fun."
Zuzanna Broadbent, Head of Programmatic, Europe, Spotify
"Ultimately, campaigns should impact your bottom line and to measure this you must use the correct metrics. Brands must tie their metrics to those that identify business impact. Use metrics such as brand lift, or sales, to judge how effective your advertising really is and see if it is contributing to your business KPIs."
Emma Newman, Vice President, UK, Pubmatic
"To fully take advantage of data-informed creativity, brands and agencies really need to reassess the current media planning and buying process. Putting campaign and audience insight at the heart of planning, and thereby further up the funnel, will allow for an on-going creative feedback loop and refinement, which brands will fundamentally benefit from."
Yu-Hsuan Lin, Head of Programmatic, Zenith Media
"There are many different flavours of data available for programmatic media buying, so ensuring you are aware of all the possibilities is key. Allocate a significant amount of time to research the capabilities of data based targeting across leading publishers. This feedback from publishers, prior to building your creative assets, will inevitably help steer your entire creative process. Once you have considered all the options, share your favourite options with your programmatic exchange partners to see how scalable your campaign could be."
Jon Vick, Buyer Lead, UK & Nordics, Rubicon Project
"Shift your perspective – data is just another viewpoint of how humans behave. Does expected snow in 14 hours change how someone reacts to the colour white? Does the #blueorgold trend increase by 200% affect store footfall? We all know that approaching a challenge in a different way often helps – trying fresh approaches to data aggregation and analytics can open up new avenues of thought and creativity."
Owen Rees-Jones, Programmatic Lead, the7stars
"Data and Analytics are tools, not solutions themselves. View analytics as a hypothesis-generating tool, providing you data-informed, qualified leads for further exploration, discussion, and decisioning. Creativity will flourish when placed within the guardrails of data-informed ideas and opportunities."
Ben Geach, Global Strategy Director, Oracle Data Cloud