Experts Predict How TV Will Evolve for Advertisers in 2019
by Lindsay Rowntree on 11th Dec 2018 in News
The year 2019 is almost upon us. ExchangeWire have invited hundreds of thought leaders to share their thoughts on what next year will hold, across a range of topics. Following what could be termed as one of the most interesting years in the connected TV space since its inception, thought leaders from across the industry share how they think 2019 will push the opportunities even further for brands to effectively target consumers across TV.
Brands afforded greater control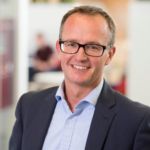 "The revolution in consumer freedom to watch wherever and whenever has been grasped with open hands – and the quality of TV content will continue to reach new heights in 2019. The continued data-enablement of TV across platforms makes this evolving viewing model a massive opportunity for advertisers. It will deliver brands greater control, greater flexibility and, ultimately, greater advertising impact. Data-driven addressability enables TV as both a brand-building and performance-marketing tool, delivering in both the long and short-term. TV brings fame and scale, it offers mass reach and amazing targeting and, of course, it's brand-safe – this isn't about to change in 2019."
Jamie West, Group Director of Advanced Advertising, Sky
Focus will shift from infrastructure to the viewer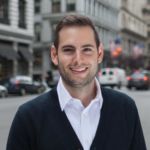 "The competitive pressures by direct-to-consumer services, like Netflix and Amazon, will force ad-supported networks to drastically lower ad load, both to build their own direct-to-consumer services and to slow the decline of the linear audience. As consumers expectations around ads are changing, brands will need to find new ways to integrate their messages within the content in natural ways beyond the traditional ad-break model. This all demonstrates a larger 2019 trend of increased focus on the viewer. The industry works like a pendulum; and while the last several years were focused on data, addressability, and infrastructure, the coming year will be about putting the viewer first, creativity, and the creative itself."
Ari Lewine, CSO & Co-founder TripleLift
T-commerce will open up additional revenue streams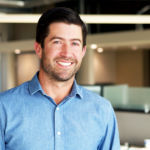 "Not only will linear TV get smarter in 2019, but the scale and connectivity of devices will also continue to rise as consumers increasingly interact with ads across various mediums like TV, voice, and mobile. T-commerce will also play a big role in the coming year. With brands and media entities looking to tap into additional revenue streams, we will see more widespread adoption of enabling commerce-based experiences through connected TV."
Tripp Boyle, SVP, Sales Strategy & Business Development, Connekt
Consumption flexibility will drive personalisation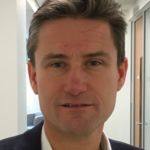 "Personalisation will be central in the future of TV and OTT, as viewers come to expect more and more targeted suggestions and flexibility. Consumers today are able to choose between more options than ever in terms of what, when, where, and how to consume content and media. This surplus of options means the ability to pick the location, platform, and device is becoming more personalised. According to Nielsen's Total Audience Report, adults in the U.S. spend more than 11 hours a day, on average, engaged with media – and that figure will be even higher in 2019. In the UK, people spend roughly nine hours per day consuming media. This number will also grow as new ways are found to personalise TV and video viewing experiences."
Barney Farmer, UK Commercial Director, Nielsen
Addressability going mainstream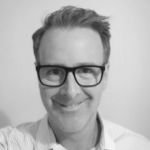 "This year saw some significant changes to the connected TV landscape, including big industry plays like AT&T's merger with Time Warner, Disney's acquisition of 21st Century Fox, and Comcast's bid for Sky. With a notable increase in the volume of addressable TV inventory and investment in related technology, addressable TV advertising has the potential to finally go mainstream in 2019. However, this requires commitment from across the industry to create a common currency to evaluate and trade connected TV and measure it in line with all devices and digital channels, if it is to achieve its full potential."
Martyn Bentley, Commercial Director, AudienceProject
2019 won't be 'the year of OTT'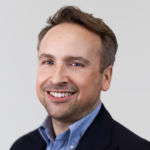 "The rise of connected TVs has been steadily increasing this year, with 40 million people in the UK regularly using catch-up platforms and 35% of those doing so weekly. But the OTT landscape is a complex one, with challenges for both the broadcasters and the advertisers. It's unlikely that 2019 will be the year of OTT. It will take significant, industry-wide efforts to truly bring linear and digital video advertising together into the programmatic supply chain. However, this won't stop OTT from being the advertising platform to watch in 2019. The market is evolving rapidly; advertisers and agencies are beginning to demand OTT inventory be measured for verification. This is in order to have consistent measurement across entire media plans. The industry needs to align on consistent OTT measurement and promote education around connected TV platforms and how they are different from other digital platforms and how they can lead to different buying strategies."
Nick Morley, EMEA MD, Integral Ad Science
UK OTT consumption is maturing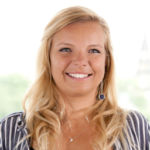 "Traditional forms of TV ad buying, that once dominated the space, are now challenged by additional ways content can be viewed via OTT, SVOD, and VOD. We know the number of consumers accessing content through OTT is increasing, with 36.5% of internet users in the UK streaming OTT services, making it the most mature subscription OTT market out of the EU-5. Understanding the consumer's journey, considering an audience's limited attention span, and ensuring ad placements are aligned is key to maximising campaigns. As we move towards 2019, the 'bigger picture' for both linear and digital TV is to consider how to outshine rivals while improving the viewer experience."
Marlene Grimm, Head of Analytics, TVSquared
DTC embracing CTV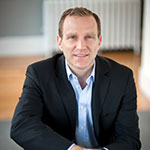 "In the year ahead, we'll see connected TV become the go-to advertising channel for direct-to-consumer brands. We've already started to see DTC brands experiment with connected TV advertising on our platform. These data-driven brands understand 1-to-1 targeting; and they value the premium, brand-safe content connected TV brings to them. As they mature, these young brands know they must diversify their advertising budgets, because there's only so much value they can find on the Facebook newsfeed. Connected TV is appealing both from a brand-building strategy and a direct-marketing play that can drive measurable ROI. In fact, across the board, advertisers are investing in connected TV; and a recent survey we conducted of 140 buyers found that 70% are planning to spend more on connected TV in 2019. Demand will continue to rise as more advertisers see the effectiveness of advertising on connected TV."
Mark Zagorski, CEO, Telaria
Advanced TV will shine in light of brand safety needs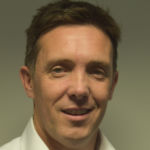 "After a challenging year for the media industry, advertisers are keen to move their content to brand-safe environments. This can be the chance for Advanced TV to shine: the format combines the brand-safe, high-quality environment of traditional TV with the measurement and targeting capabilities of programmatic advertising. We know that many brands have already taken the plunge: in a recent survey, we found that 38% of brands told us that they are already buying Connected TV programmatically. We are expecting this trend to accelerate in 2019 and Advanced TV to become a key part of most ad campaigns."
Mike Shaw, VP, EMEA, dataxu
Budget shift from linear to connected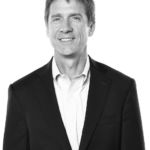 "As more and more advertisers experience the improved targetability, analytics and attribution rooted in OTT/CTV, the upcoming year will see a massive acceleration of budget shifting. Local and spot TV buyers will rearrange their linear budgets to test the reach and frequency OTT/CTV brings with its pinpoint inventory of household demographics and behaviour. In the next two years, the percentage of budgets spent on OTT/CTV will exceed the percentage of minutes viewed on addressable devices. We'll see the benefits of OTT/CTV come to life in 2019."
Frost Prioleau, CEO, Simpli.fi
Creative video intelligence will fuel personalisation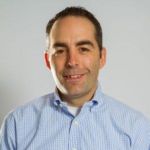 "While TV is still a major component of the marketing mix, advertisers must continue to adapt their strategies based on where their audience consumes video. Not only does CTV reach the rapidly growing cord-cutter population, the evolution of data-targeting capabilities now allows advertisers to personalise their videos for audiences on the big screen. This creative video intelligence – a combination of unique data and advanced creative – means consumers will begin seeing more and more CTV ads catered specifically to their interests at moments that make the most sense."
Jay Baum, Head of Global Partnerships, Tremor Video DSP
From repetitive to sequential messaging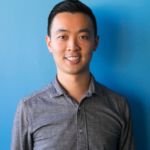 "As video moves to connected TV and OTT, where there is a digital identity layer, we will begin to finally see message sequencing and episodic ads delivered to a household or person. As a result, video ads can finally be more like content and an ongoing story told over several episodes, rather than cramming everything into 30 seconds and repeating that same message over and over. Programmatic creative can begin to reach its potential from this superior storytelling."
Victor Wong, CEO, Thunder Experience Cloud