Will We See a More Transparent Supply Chain in 2019? Experts Predict
by Lindsay Rowntree on 13th Dec 2018 in News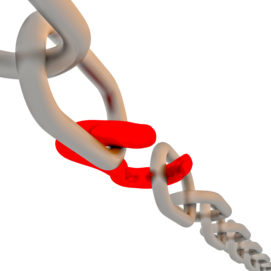 The year 2019 is almost upon us. ExchangeWire have invited hundreds of thought leaders to share their thoughts on what next year will hold, across a range of topics. Ever a hot topic in the advertising industry, our experts reveal how they believe transparency across the supply chain will change next year.
Shortening the supply chain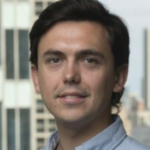 "It's no secret that a shorter supply chain tends to be a more efficient one and, next year, I expect we'll see an uplift in companies cutting back on the number of partners they work with. But a shorter supply chain is also one part of the answer to brands' increasing (and fair) demands for greater transparency over how their ad budgets are spent. After all, the fewer players involved in the process, the easier it is to understand it. Supply path optimisation is a big priority for us at eBay Advertising; and we are currently developing our own server-side tech to boost performance and transparency. But such transparency is only valuable to brands if they know enough to understand what they are seeing. Advertisers can boost their knowledge by collaborating more closely with their partners – from their agency through to the publishers they're buying from – and this is something we're very keen to encourage in 2019."
Oli Knight, Head of Advertising, UK, eBay
From talk to action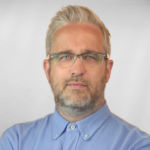 "Trust and transparency remained a top priority of stakeholders across the industry throughout 2018, and that rank will likely stay the same in the new year – with one major change: a move from being the primary discussion point to a collective push for real action. Every player in the industry, from marketers and brands to publishers and technology providers, has been calling for clarity in programmatic, yet progress has been limited, with no clear vision in place for how exactly this can be achieved. Recent industry initiatives, however, like the newly launched programmatic principles, provide a glimpse into what is on the horizon. In 2019, attention will build upon this recent industry action and swing dramatically towards putting in place actual steps publishers and buyers can take to improve their understanding of, and control over, the programmatic media supply chain.
"Buyers will be empowered to choose technology providers with greater care and publishers will be more discerning about where inventory is sold. The development and adoption of clear and measurable industry-wide standards to make those decisions easier for publishers and buyers is key to making this a reality and will, ultimately, lead to a stronger and more sustainable programmatic buying system that works for everyone. Taking these actions will allow participants to view programmatic marketplaces as high-quality, efficient, and curated environments, like they would find at Sotheby's, instead of unregulated and inconsistent flea market shops."
Gavin Stirrat, VP Partner Services, EMEA, OpenX
Supply Path Optimisation projects will reach maturity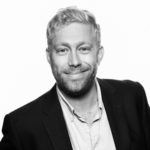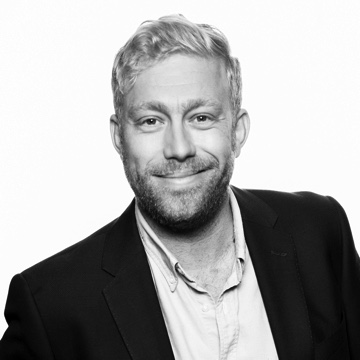 "Ads.txt, bid caching, bid shading, 3ve, GDPR consent strings, CMPs… 2018 was a chaotic year for those following supply chain transparency stories. However, it was also a pivotal year in the fight against bad actors. Ads.txt has seen record adoption from publishers and the IAB Tech lab are now doing a great job to ensure the protocol is also adopted by app developers, making it even harder for those trying to steal budgets from advertisers looking to engage with users in the mobile or OTT space next year.
"Supply chain transparency will remain a hot topic in 2019 and we are going to hear a lot more about ads.cert, which will be included in the new OpenRTB protocol. SPO (supply path optimisation) will continue to be an area of focus for DSPs looking for the most efficient paths to publishers' supply amongst a sea of header tags/server-side containers; and we are going to hear more about why it is important to have a 'direct line of sight' – i.e, buyers better understanding where their inventory in deals is originating from (configuration in publishers' ad servers, client-side wrappers, server-to-server containment) and the sell side, better understanding their bid landscapes to help inform dynamic pricing and priority allocations. SPO projects will reach a point of maturity in 2019 and we are going to see brands, DSPs, and agencies reduce the number of sell-side vendors they work with, but in doing so, create larger global inventory partnerships with those that can help them to mitigate fraud, provide ads.txt-authorised supply at scale, and offer the levels of transparency the market is now demanding from their activation and supply partners."
Paul Gubbins, Programmatic Lead, Unruly
Bringing back consumer trust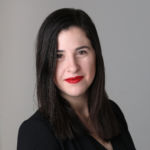 "Next year we will see transparency play an even greater role within the tech and advertising industry, as businesses focus on regaining consumer trust. This follows on from a tempestuous 2018, where we have seen infamous scandals such as the Facebook-Cambridge Analytica breach spark concerns over unethical business practices and the misuse of consumer data. Recent studies show that the majority of consumers are generally happy with sharing personal data (51%), as long as this use is made transparent and there is a clear benefit in doing so. Being able to correctly balance the respect for privacy, whilst also maintaining a good user experience, will be key for businesses in 2019."
Ruth Manielevitch, Director of Business Development EMEA, Taptica
Gaining buyer trust and matching consumer needs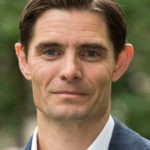 "What we have seen this year is that the industry has started to learn from its past mistakes around data privacy, opaqueness, and harmful content, and is putting new measures into place. At Rubicon Project, we have introduced first-price auctions and removed buyer fees to make trading fairer while continuing to actively contribute to prebid.org, a transparent, open-source header bidding initiative that we co-founded. Now what is a mature industry going to look like? The focus will move back to the consumer, and how we can best match their needs and wishes. By doing this, we will ultimately design a better system that works for everyone. We are also working closely with the IAB to foster adoption of initiatives like the IAB UK Gold Standard, ads.txt, and ads.cert, as this shows a continued industry focus on ensuring buyers trust that the inventory they are purchasing is of the highest quality and, therefore, the marketplaces in the ecosystem are robust."
James Brown, MD EMEA, Rubicon Project
From 3rd party to 1st & 2nd party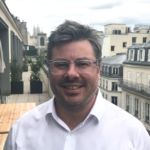 "The positive effects of GDPR will start to become clear in 2019; and this will manifest itself in a reduction in the use of, and reliance on, third-party data in favour of first- and second-party partnerships. We'll also see an increased focus on the quality of the data combined with how it's being used within the contextual environment. Brands will continue to demand more transparency across the supply chain and, as a result, we'll see an increase in businesses moving towards an in-house solution that gives them full control of the process and value chain."
Graeme Finneberg, UK Country Manager, Mediarithmics