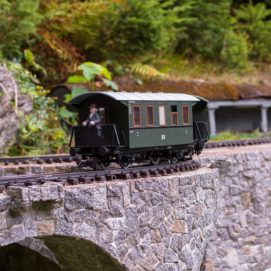 ExchangeWire have invited hundreds of thought leaders to share their thoughts on what next year will hold, across a range of topics. By now, if you haven't heard the term 'DTC' at every corner, you should probably try to work out why. Whether challenger brands, DNVBs (digitally native vertical brands), or heritage brands looking to diversify, 'Direct-to-consumer' will be one of the biggest trends to look out for in 2019, and our industry experts are certainly bullish on its prospects.
DTC brands use first-party data as a challenger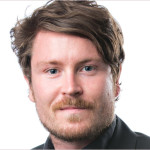 "Talk to many marketers about who their 'customer' is and they'll tell you there's a great number of them around the world – and they're built from concrete and often have a parking lot outside. In 2019, retail will still be dominated by bricks and mortar – in the U.S., Amazon still only makes up 5% of all retail – but new 'digital' brands are ignoring the need for a physical presence to launch, merging the customer and consumer (i.e. who buys your product), and are built off digital commerce opportunities.
"These 'DTC brands' can fight large, traditional brands on fronts that have been slow to move on such as eCommerce and performance marketing. Notably, they possess something many brands, particularly CPG, lack – rich, first-party data. This data enables them to better understand current and future consumers, optimise the buying experience, and maintain dialogue. They can do more with less, and grow faster.
"When traditional brands talk about promotion on Amazon, they call it advertising. Brand promotion within a Walmart store is called shopper marketing. DTC brands see these as one and the same – the ability to reach a consumer in the physical or virtual aisle – and represents a seismic shift in structural and executional approach."
Liam Brennan, Global Director of Innovation Programmes, Mediacom
CPGs need to watch out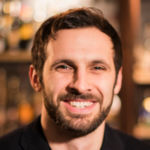 "Digitally native brands are gradually chipping away at the CPG market share. To ensure they remain competitive, we're likely to see more CPG brands adopt a DTC model in 2019. However, it's essential that they are realistic about the market share they can lay claim to. If they truly want to retain consumer interest they will have to move towards service over product.
"The key is to start small before gradually scaling to build a community, all facilitated by intuitive interfaces which can compete on the design-front. By investing in such experiences, and a product that meets the needs of the consumer, traditional CPG brands can become legitimate rivals to the challenger – or digitally native – brands nipping at their heels."
Alex Hamilton, Head of Innovation, Isobar
Those owning 'mass personalisation' are winning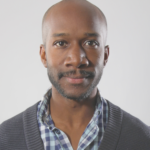 "The traditional means of meeting demand with supply have dramatically changed, as technology has transformed the dependence of the 'middle man' to provide platforms and presence to product makers. This has created a more transparent and purer marketplace, where brands can challenge long established players, through meeting the needs and desires of the consumers, as opposed to those in between.
"This clearer landscape has made the challenger brand more powerful, as bigger brands struggle to remove their own, once advantageous, protection barriers, in order to be agile, and as 'mass personalised' as the modern consumer expects. Brands like Monzo, Uber, Deliveroo, Netflix, and Amazon are all operating in this new world with a greater understanding of the consumer, and a willingness to tailor their product based on that data, and as a result, they are the beneficiaries."
Dino Myers-Lamptey, Managing Director, MullenLowe Mediahub
A clear brand vision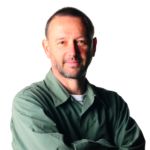 "2018 saw heavy losses on the high street and strong growth in the direct-to-consumer market, not only with start-ups but with brands like Nike and Disney increasing their DTC offering. As this trend continues, we'll see a return to true brand-building – companies must be prepared to interrogate and adapt their brand values to stand out.
"Deliveroo, Monzo and Uber had it easy – they shook up their respective sectors by revolutionising the way we behave. In 2019, the companies that survive will have a clear brand vision that runs through everything they do. As for the high street, it must adapt or die, as it faces a potential future of food, cafes and corner stores.
Simon Wright, Managing Director, Greenwich Design
DTC leveraging CTV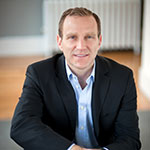 "In the year ahead we'll see connected TV become the go-to advertising channel for direct-to-consumer brands. We've already started to see DTC brands experiment with connected TV advertising on our platform. These data-driven brands understand 1-to-1 targeting, and they value the premium, brand-safe content connected TV brings to them. As they mature, these young brands know they must diversify their advertising budgets because there's only so much value they can find on the Facebook newsfeed.
"Connected TV is appealing both from a brand-building strategy and a direct marketing play that can drive measurable ROI. In fact, across the board, advertisers are investing in connected TV and a recent survey we conducted of 140 buyers found that 70% are planning to spend more on connected TV in 2019. Demand will continue to rise as more advertisers see the effectiveness of advertising on connected TV."
Mark Zagorski, CEO, Telaria
TagsDTCPredictions