AI: True Problem Solver or Just Another Buzzword in 2019?
by Lindsay Rowntree on 19th Dec 2018 in News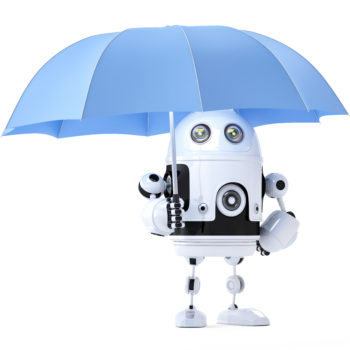 ExchangeWire have invited hundreds of thought leaders to share their thoughts on what next year will hold, across a range of topics. Artificial intelligence has been ridiculed for the past few years as 'just another buzzword'. However, are we now starting to see some practical applications of AI, and the potential value it could bring to digital? Industry experts share their views.
The human element of AI will be realised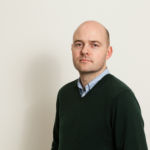 "An improvement in the quality and scale of real-time audience insights, and the efficiencies this delivers, is accelerating the rate of adoption of AI-driven processes by advertisers – and this will continue to grow into next year and beyond.
"But an often overlooked aspect of AI is the human intelligence it is fused with. As people, we possess ingenuity, creativity, and innovative problem-solving abilities; and this will likely remain irreplaceable by machines for the foreseeable future. Therefore, the real value of AI is realised when highly skilled individuals are directing and applying the technology to achieve solid business outcomes for brands. And, in 2019, advertisers will place a premium on having strong teams who can extract the maximum value from AI."
Harry Harcus, UK & Pan-regional Managing Director, Xaxis
Reduce wastage via people-based marketing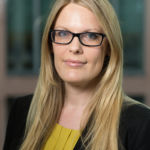 "In response to the increased complexity of the marketing landscape, brands are exploring how AI can help to unlock insight from data and inform better data-driven marketing decisions. The increased focus on linking ad spend with business results, coupled with the rate of technology development, will only accelerate this trend as we move into 2019, and beyond. It is now possible to build systems that can learn from a multitude of data sets – such as performance data, campaign diagnostics, competitor intelligence, live search behaviour, and live product availability – determining the likelihood of a sale under different criteria. Integrating this directly into media-buying platforms means that data signals can be used to inform who to target and how much to bid for them on any digital media channel – in real time and at scale.
"This enables brands to make activation-related changes at a rate not possible with human management, powered by insights that continue to evolve as more data becomes available. Such systems not only learn but, importantly, adapt in response to changing demand and market conditions. Advancements in AI will assist brands in realising the potential offered by people-based marketing, to reduce wastage and, ultimately, drive return on investment for digital spend. Future advances in technology will continue to transform marketing effectiveness. Companies that invest in the technology, and also the culture to embrace this opportunity, will benefit financially through more effective marketing."
Katherine Munford, MD, Data2Decisions
Digital transformation acceleration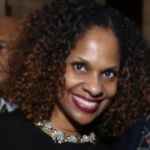 "Artificial Intelligence will no longer be just a buzzword. But AI will have practical applications to help accelerate digital transformation, as it will be used to drive brand safety through programmatic channels, help brands identify new audiences, and create better user experiences through personalisation."
Orchid Richardson, Vice President & Managing Director, IAB Data Center of Excellence
Driving metrics that matter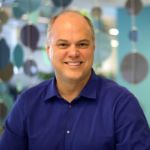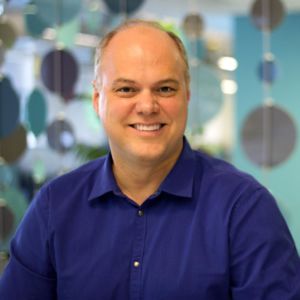 "AI is the most powerful engine humanity has ever created for separating what matters from what doesn't. Digital advertising is filled with metrics that don't matter – from Facebook likes to two-second video impressions.
"In 2019, AI will begin to truly show its mettle in driving metrics that matter, from business outcomes to measurable progress down a marketing funnel towards brand love, purchase, and advocacy. Marketing has already proven to be one of the most fertile areas of AI experimentation. In 2019, AI will be about improving our delivery of measurable business outcomes."
Tod Loofbourrow, Chairman & CEO, ViralGains
More accuracy & agility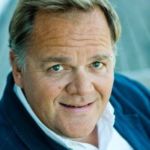 "The future of digital advertising and AI are closely linked. According to eMarketer, digital ad spending in the UK will reach £13bn this year – accounting for over 63% of total media ad spending. It's illuminating to compare these figures with the latest Zenith Programmatic Marketing Forecast, which estimates 65% of all money spent on advertising in digital media in 2019 will be traded programmatically – with a further 19% growth forecasted for 2019. This growth in programmatic advertising is partly fuelled by the increasing breadth of ad formats available to trade programmatically. Google's development of programmatic OOH advertising earlier this year raises an interesting question for our current ecosystem: will advertisers move to in-house their digital buying and operate directly?
"I think this is the area we will see AI make the greatest growth in importance in 2019 – in the media planning and programmatic execution of digital advertising. Sophisticated AI systems allow marketers to budget their digital spend with more accuracy and agility, whilst being increasingly capable of assessing the overall effectiveness of the ad."
Carl Erik Kjaesrgaard, CEO & Co-founder, Blackwood Seven
AI will fuel growth of intent targeting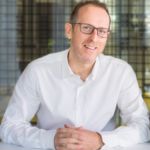 "Machine learning techniques are facilitating hand-in-hand increases in speed of response and relevance that will continue to play out in 2019. AI helps to identify consumers via their real-time purchase intentions at greater scale than ever before; and this will improve the effectiveness of digital advertising across the board. The role of intent targeting will grow more important as advertisers get to grips with on-the-fly signals, rather than relying on more backward-looking proxies. Publishers are also going to find themselves able to extract greater value from their user data and signals. The expected fast growth of the Amazon advertising business will be another factor that brings intent signals to the fore in the minds of advertisers.
"Along with improved targeting across digital, AI advances will play a significant role in improving transparency and tackling brand safety in 2019, in turn making it easier and safer for advertisers to spend programmatically. The other area that will see significant advances is in creative messaging and optimisation. Subtle creative options will be able to be tested at scale. Overall then, we will see improvements in relevancy, targeting, creative optimisation, and brand safety. These trends, combined with an increase towards real-time signalling, will undoubtedly result in further gains in share of spend for digital versus other media."
Carl White, Co-Founder & Global CEO, Nano Interactive
Voice & image AI search solutions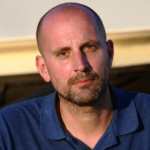 "The digital world is becoming increasingly visual, in line with consumer trends that we've been seeing for some time. Consumers have become accustomed to scrolling and consuming visual content, over what used to be primarily text-based content. Google announced this year that it's attempting to overhaul search so that people can navigate results as easily as they can do on visual social networks like Instagram, Snapchat, and Pinterest.
"Next year, we can expect to see more platforms investing in both voice and image-based AI search solutions as they try to keep up with changing consumer habits where both speed and personalisation are key to digital experiences. Similarly, computer vision will become increasingly important to marketing strategies. This tech will enable marketers to understand a web that's producing more images than ever before and will present advertisers with the opportunity to investigate more creative formats, as well as more accurate targeting techniques."
Ed Preedy, MD Europe, GumGum
Strategic consumer engagement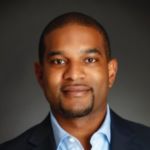 "Context! The explosion of AI promised higher conversions and more profitability for the media industry, but at times at the expense of consumer privacy. In 2019, companies have two choices: use historical practices or pursue a new course. We'll see AI applied to live streaming, tying together the distinct perspectives of content creators, brands and consumers. Remember Minority Report?
"Similarly, content creators will be able to strategically engage with consumers in new real-time environments; underlying all of this is are data-driven insights that show a refreshed understanding of audiences' expectations, tastes and preferences."
Leo Pimentel, CEO and CTO, VuMe
Combining automation with talent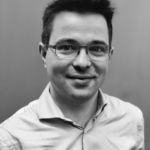 "Over the last few years, automation, particularly AI, has established itself as a fundamental part of the ad tech landscape. This should come as no surprise – it brings cost savings, precision targeting, and improved optimisation, resulting in more efficient campaigns.
"Yet AI still exacts a sense of uncertainty across the industry. Three-fifths (61%) of marketers believe AI will result in job losses, and there are doubts over its accuracy, plus fears an over-reliance on automation could spell the end of creativity. Marketers need not be worried though; while AI and automation can analyse numbers, human creativity is still required to conceptualise and design appealing creatives. As we move into 2019, the industry must look to combine automation with talent to maximise the potential of creative – but, most importantly, secure its long-term future."
Peter Falcone, Director of Analytics EMEA, Flashtalking
Providing value to the consumer journey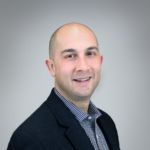 "Artificial Intelligence continues to dazzle, impress, and confuse. Marketers think AI will revolutionise, but are still figuring out how to leverage it. While chatbots are adept at actions like scheduling, they will evolve into a crucial lead-generation tool. Brands can leverage chatbots to collect consumer information, especially via social media or mobile apps. Smarter chatbots can detect at what stage of the purchase funnel the individual is, and accordingly tweak its communication (e.g. a time-limited coupon once an item is in the consumer's cart). If AI provides value to the consumer journey, it'll be welcomed."
Matthew Fanelli, Senior Vice President, MNI Targeted Media Inc.