IPA Bellwether Report Q1 2019: Rising Budgets & Negative Prospects
by Mathew Broughton on 17th Apr 2019 in News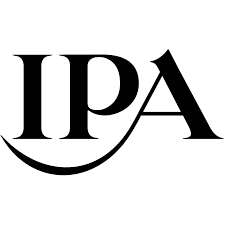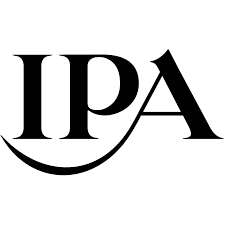 Marketing budgets have been upwardly revised to highest level in over a year, however forecasts and financial prospects are increasingly negative, reveals the Q1 2019 IPA Bellwether Report, released Wednesday 17 April.
Report Highlights
Total marketing budgets upwardly revised to +8.7%, their highest rise since Q3 2017
Rising uncertainty leading to increased efforts to protect brands
Forecasts for the year ahead at their most subdued since 2009
Financial prospects at the company level turn more negative
Ad spend growth to be modest in 2019, with improvement forecasted for 2020
A strong driver for the overall rise in marketing spend was the sharp increase in the internet advertising sector, which saw an upwards revision of +17.2%. This increase was significantly higher than the next best performing category, main media advertising, which saw an upward revision of +5.2%
Unsurprisingly, Brexit is a major factor in the negativity surrounding the UK advertising industry currently, with consumer confidence and uncertainty cited as being significant threats for the coming year.
However, plentiful opportunities were identified, reflecting the trend of increasing marketing budgets. These include more effective use of social media channels, development of new digital technologies, and emphasis on stronger brand-to-consumer relationships. ExchangeWire speaks to a wide range of industry professionals and thoughts for future implications and further insight on the report.
Bellwether report gives cause for cautious optimism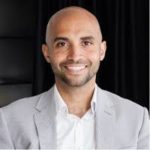 "It's heartening to hear the latest IPA Bellwether report upwardly revises Q1 2019 marketing budgets compared to previous forecasts. In the wider context of market uncertainty, and the dreaded 'Brexit effect', this is cause for cautious optimism.
"Why cautious? Because whilst marketing budgets are perking up, medium-term forecasts remain low-key and marketers continue to lack confidence. In that context, the continued strong performance of internet advertising makes total sense – marketers who need to make safe bets seek investments that connect directly to performance and can easily demonstrate a return."
Glen Blake, UK Country Manager for Adglow UK
Internet underpinning industry growth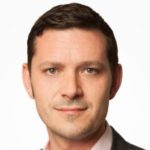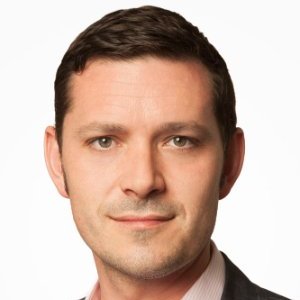 "So far this year, the UK has been in a perpetual state of flux. Moving from bad news (slowing UK productivity rings alarm bells) to great news (UK defies Brexit to top the world ranking for investment) to the ever-increasing frustrating news cycles (Brexit delayed until 31 October).
"However, one major trend emerging from our macro governmental challenges and the uncertainty of Brexit is that brands are being cautious in their predictions, then over delivering against these expectations. This economic oxymoron is symptomatic of the shift change we are seeing in the advertising and media environments.
"Indeed, it is great to see main media grow, highlighting the fact that brands are ensuring they are front of mind in their brand-building activities, compared to more direct and BTL advertising. However, it is the internet that continues to shine and underpin the whole industry's growth. For me, this is the most important learning from the latest Bellwether report – the internet works across all stages of the marketing funnel without the distinction of brand or performance. As a result, clients are adapting to the realities of the new world, the new technologies and the new ways to reach their consumers.
"And I believe that, whilst 2019 looks subdued, we could see an upward revision in June."
Justin Taylor, UK MD, Teads
Performance-led mindset bringing greater demand for new technologies, despite stranglehold of Brexit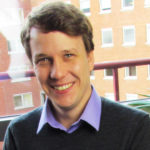 "The IPA's latest Bellwether report highlights that the stranglehold of Brexit is still very much holding the UK back and we are risking a double dip as the country fails to keep up with comparable economies. The first, by an anxiety-caused recession; and the second, by a badly managed Brexit causing turmoil. And what's clear, is that businesses would like an outcome.
"Despite this, an increase in digital advertising spend, as well as spend on broader advertising campaigns, are very welcome and affirms our position as the world's second largest internet economy. Simultaneously, the increase in direct marketing budgets shows a strong move towards more tailored and attentive audiences. And targeted, relevant advertising will continue to foster ongoing trust between brands and consumers.
"Ultimately, we are seeing more marketers invest in digital advertising and move towards a performance-led mindset, reaping the rewards in the process. As a result, there is a demand for new technologies with greater level of personalisation, transparency, and tracking accuracy.
"Marketers must now start to understand old and new performance channels to be able to continually measure and optimise their marketing strategy and deliver even stronger results."
Ken Leren, Founder, Marketing Town
Evolving market leading to higher confidence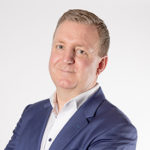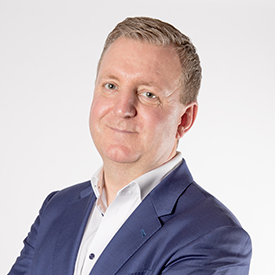 "The latest IPA Bellwether report signals the dust is settling following the implementation of the General Data Protection Regulation, with marketing budgets peaking for the first time in a year and a half. Evolving market adjustments have helped bring additional fluidity to the market as online advertising, main media, and events budgets increased at the start of 2019.
"While marketers' confidence levels have remained negative, I don't expect this to stay the case. As we gain better insight into how users are spending their time on the internet, with more data such as engagement time being pushed into the bid steam, buyers should become more confident going forward."
Andy Evans, CMO at Sovrn
Balanced marketing plans including mobile and social are the key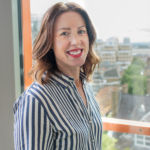 "It's promising to see that broadcast media advertising budgets have grown during the opening quarter of 2019, given the current UK economic climate. It's therefore important that marketers have a strategic but balanced media plan, to leverage both brand and demand channels. Driving short-term growth has to be balanced with the longer term brand performance, which is challenging in an economic backdrop of uncertainty. Consumers have made significant shifts in how they spend their media time and, therefore, which channels can have the most influence over them is evolving.
"Mobile is now a leading media channel and continues to see rapid growth, especially in the social and video space. It is a great enabler for advertisers to activate their media plan; and with the report signalling the strongest improvement in mobile advertising spending since Q4 2017, there lies huge scope for further growth and development for marketers in this area.
"Indeed, by using mobile apps, such as Instagram and Snapchat, marketers can tailor their messaging to a local level to reach a target audience with a specific message."
Jo Lyall, MD, Mindshare UK
Education, transparency, technology, and emerging channels to inspire confidence in advertising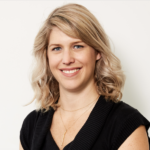 "The fact that ad spend is rising once again is certainly welcome news. However, the industry still has a job on its hands to reassure brands as to what good advertising can do.
"It's up to every player in the supply chain to help instil confidence in marketers by being truly transparent about how and where their ad spend is going. Marketers themselves also have a responsibility to educate themselves so they're equipped to pose the right questions to their partners. After all, if they don't fully understand programmatic, how will they ever have confidence in it?
"And there's so much to be confident – and excited – about. Increasingly sophisticated artificial intelligence is transforming data from a bunch of numbers in a spreadsheet into actionable insights that drive campaign performance and rocket return on investment. Meanwhile, emerging channels like CTV are giving advertisers new opportunities to reach huge, receptive audiences in a super targeted way."
Anna Forbes, UK General Manager, The Trade Desk
Budget efficiency key as brands take control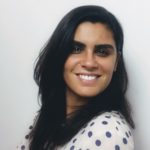 "This year looks set to be a tough year for marketers, facing the triple threat of reduced consumer confidence and spending, increasingly ambitious sales targets, and tighter budgets – as this data shows. But budget and spend aren't the only benchmarks to consider when monitoring the health of the industry. It's not so much about what you spend, but how. Rather than solving problems by throwing more money at them, it's key that CMOs and marketing teams look at how they can boost efficiencies and empower their teams to drive meaningful results, faster.
"We're already seeing more brands increase control of their core marketing functions – I think we'll see more of this as businesses take a step back and assess how they can supercharge their teams and results during these more challenging conditions. Not only does handling more of a brand's core marketing activity in-house help marketers drive vital cost efficiencies and ROMI, it helps future-proof businesses by setting them up to make more informed and faster decisions for long-term success. At the end of the day, if marketing activity is core to your business, it should be inside your business."
Alessandra Di Lorenzo, CEO, Forward
Understanding digital assets important in increasingly competitive market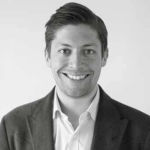 "Despite the uncertainty of a Brexit-driven economy, main media ad spend has seen an increase over the past quarter, along with a boost to internet advertising and search/SEO.
"This shows that brands are putting investment into meeting the customer at the most relevant point in their purchase journey by providing a positive experience. Indeed, by ensuring greater data security, brands can earn customer loyalty by engaging in a mutually beneficial conversation with their customers to understand where their product fits into the customer's hierarchy of needs.
"In an increasingly competitive market, it's important that companies understand how to make the most of their digital assets to achieve long-term value and brand salience. Establishing a balanced relationship based on trust is now more important than ever, as marketing spend errs on the side of caution."
Thomas Byrne, SVP Agency Services, Merkle EMEA
Mobile and OOH combination showing great potential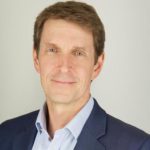 "With a reported increase in both main media and internet advertising budgets, it will be interesting to see how brands leverage the power of Out-of-Home (OOH) in today's increasingly uncertain climate. Indeed, OOH can offer both long-term and short-term activations, making it not only a versatile and effective brand-building platform, but effectively a 'shop window' for brands.
"The report further revealed a notable pick up in mobile advertising, which is also encouraging from an OOH perspective, as the industry is developing ever more sophisticated ways of targeting audiences by place and time. As mobile is able to augment behavioural data to deliver a greater depth of audience information, it holds great potential in combination with OOH for brands. It will be interesting to see how the media landscape adapts to the emerging mobile ad-spend growth and surging commuter and mobile commerce figures over the course of 2019."
Stuart Taylor, CEO, Kinetic UK
Major opportunities for international investment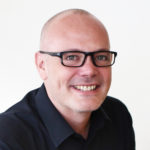 "The highlights from the Q1 2019 IPA Bellwether Report appear to align with the conversations we're having with brands and agencies in the UK. While Brexit remains an uncertain cloud hanging over the nation, businesses focused on the UK consumer are still spending and are buoyant despite it.
"For UK-based businesses that rely on cross-border trade and operations, and particularly those in the travel and tourism sector, it's an entirely different kettle of fish. These prospective clients are most hesitant about making any significant long-term commitments until a clearer picture can be had.
"For us at CtrlShift, as we come into the UK market as part of our global expansion plans, it is really heartening to see that many marketers now understand the benefits of rethinking the traditional customer-acquisition funnel, and how they structurally have to change to address this. No longer can acquisition and CRM teams sit separately, as it is not just about awareness and consideration with 'purchase' being the be all and end all.
"It is now about how your cash flows and technology investments work through consumer lifecycle into affinity and advocacy. This is reflected in the report's finding that total marketing budgets have been upwardly revised, despite modest ad-spend growth.
"We see big opportunities, especially for e-commerce and retail brands that understand that programmatic, biddable media and, in fact, any media that can be bought in an automated way have a clear role to play throughout the customer journey. In the conversations we are actively having, they get the importance of using data and to drive relevant brand interactions that deliver continuous business outcomes rather than just the cheapest CPx."
Dominic Powers, CEO, CtrlShift
Mixed bag means cautious yet innovative approach is needed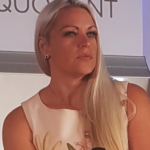 "The latest IPA Bellwether report brings a mixed bag, with some good and some not so good, but wholly expected news. So the good news is that after 18 months of no growth, marketing budgets have been revised to their highest levels.
"Now, for the not so good news that the growth is at best modest and we will have wait until 2020 before we see any significant improvements.
"It is understandable that there is still a cautious approach to spend, given the fragility of the economy in the wake of a much-anticipated Brexit decision and we are all primed for challenging times ahead. It has, therefore, never been so important for marketers to focus on delivering truly innovative and creative advertising campaigns that will deliver strong returns on these modest budgets."
Jenny Stanley, MD, Appetite Creative
Welcome optimism for print and internet advertising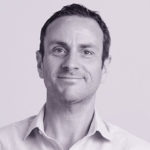 "This report provides welcome optimism to marketers and the wider industry. It's particularly pleasing to see increases in the key areas our business operates in, internet advertising and main media, including print. Although there is an understandable sense of caution, it's reassuring that brands continue to show a trust in traditional media.
"Smart money is still going into building reputation in a brand-safe environment, which will protect business growth as the rest of the year plays out politically. News brands are a key part of this media mix, demonstrating continued product innovation, as well as a crucial trusted relationship with audiences."
Jon O'Donnell, Managing Director, Commercial, ESI Media
Publisher collaboration to help fight corner through era of consolidation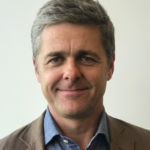 "Increased investment in digital targeted and display advertising is welcome news in the current economic climate. As the advertising market consolidates around a few technology companies with little competition, we expect most of this growth will be captured by the advertising platforms of these technology companies, while publishers will continue to fight their corner to maintain revenue. A significant opportunity exists for publishers to collaborate to offer greater competition, more compelling platform-like capabilities for brands, and to capture future growth."
Damon Reeve, CEO, The Ozone Project
Proactive approach needed to deal with malicious malvertiser attacks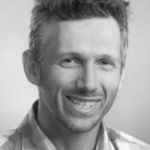 "From what I've heard about the IPA Bellwether Report, I'm not surprised that marketers' confidence levels remain significantly negative. Beyond the fact that marketers are managing more channels and verticals than ever before, as well as all of the data they produce, they are also dealing with an escalation in malicious attacks on their ads, publisher partners, and users.
"The era of blocking malicious domains is over, as malvertiser attacks are now concealed in hidden images or via server-less WebRTC protocols. Publishers, demand, and supply partners have to adopt a more proactive approach to inventory management, allowing them to block malicious ads in real time."
Amnon Siev, CEO, GeoEdge
Brands need to understand digital ad impact through performance metrics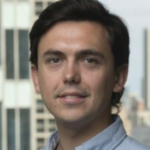 "It's brilliant news that marketing budgets are on the rise. But as increasingly big budgets are pumped into digital advertising, it's becoming more important for brands to understand the impact it's having on their business – otherwise, it's no wonder that marketers' confidence remains rocky.
"While impressions and click-through rates are an indication of campaign success, what do they really mean? It's time for advertisers to move beyond legacy metrics and consider those that genuinely impact business performance – from awareness and perception to engagement and sales.
"As the pressure mounts to demonstrate return on investment, we'll see advertisers shift spend to channels that help drive performance – through audience insights, for example – and allow them to track tangible outcomes like sales."
Oli Knight, Head of UK Advertising, eBay
Balance needed between short- and long-term campaigns through economic uncertainty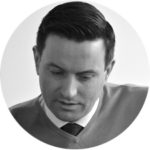 "These latest figures suggest that brands are still firmly in a 'conservative mindset'. Prompted by ongoing economic uncertainty and the Brexit effect, marketing activity is characterised by a lack of confidence and an abundance of caution. Any spend is hard won, and will need to work twice as hard for brands – delivering demonstrable business results in the here and now.
"Ironically, this uncertainty can be good news for performance marketing because it can deliver those quick, tangible outcomes for brands that directly result in short-term sales and an immediate boost to the bottom line. Marketing teams are particularly hungry for these quick wins, which help to justify their requests for increased budgets for future activity.
"But there is a balance to be struck. As well as focusing on short-term strategies to boost their brands, marketers should consider the cumulative impact of longer-term campaigns that build their reputation and drive all-important customer loyalty."
James Cragg, UK Managing Director, Tug
People and process alignment paving the way for 2020 ad spend increase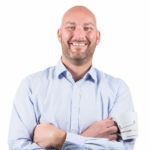 "After a flat report from IPA Bellwether last quarter, it is a much-needed boost to hear that there has been an upward movement in media budgets in Q1 2019. However, there is a negative in the report surrounding the lack of confidence that marketers have in the digital ad industry. Trust has been an issue that continues to negatively affect the industry and it is critical that marketing leaders ensure that they have technology, people, and processes in place to navigate successfully.
"Ad spend is expected to be modest in 2019; so it is essential that every £ of spend is measured to provide transparent and trustworthy data on how it performs and delivers. People and the processes need to also be aligned to ensure a comprehensive view of marketing, all relevant parts of the marketing organisation (and their respective agencies) need to agree. A single source of truth creates equal comparison, and trust in the integrity of the data is preserved. This will help maximise the restrained budgets in 2019 and prepare the way for the expected increase in 2020."
Florian Gramshammer, MD EMEA, Impact
Uncertainty, risk, and knee-jerk reactions leading to concerning long-term outlook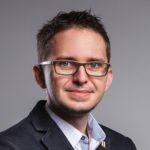 "I think it's no surprise that 2018 wasn't the year of advertising prosperity and growth. Companies didn't really know what to expect after the GDPR, with many having a knee-jerk reaction. We saw this with U.S.-based publishers blocking access or simply not showing ads to visitors with an EU IP address and media buyers cutting programmatic buys.
"Many predicted a bleak end half of 2018, and it was for some, but it wasn't as bad as expected. But there's still a lot of uncertainty and risk in the online advertising industry, not only surrounding the GDPR, but also around the availability of cookies in the future. Apple have recently strengthened their Intelligent Tracking Prevention (ITP) feature, making it much harder for ad-tech companies to create workarounds for tracking. Firefox will likely implement something similar, and there's still doubt as to what Google have planned.
"We may see small spurts in ad spend in some quarters, but the long-term outlook is not a positive one. It seems that instead of creating a new advertising model that would make us less dependent on mass user data collection and cookies, many companies are focused on ignoring the issue and creating workarounds."
Maciej Zawadziński, CEO, Clearcode & Piwik PRO
Turbulent times ahead, but we must remain positive

"Despite the overall trends, throughout 2018 and continuing into 2019, Sulvo has seen a year-on-year increase in spend, especially for high-viewability impressions. However, we are also seeing many technical changes challenging the industry that everyone needs to pay attention to. Among others, the industry is now facing the continued push for user privacy, the possible shift of reliance on first-party-only cookies, and of course the need for improved end-user experience.
"It means that now, more than ever, buyers and sellers must continue to work together to improve the digital ecosystem and recognise that this is a multi-sided relationship, which needs to satisfy everyone's interest including advertisers, publishers, and end-users. At Sulvo, our focus is on helping publishers achieve a revenue-balanced user experience while improving the engagement metrics buyers are looking for at the same time. Despite the technical challenges our industry is facing, we expect continued growth in digital ad spend on the highest quality placements throughout 2019 and 2020."
Romeo Ju, President, Sulvo