Teads to Create Ad Campaigns in Real-Time at Cannes
by pressbox on 6th Jun 2019 in News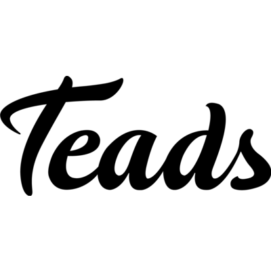 Teads, The Global Media Platform, has announced that Teads Studio will be hosting one hour immersive workshops at Cannes (17th – 21st June), where it will be responding to briefs in real-time to deliver mobile assets.
"L'Ateliers" are one-hour sessions in which Teads' top designers will develop highly customised and engaging assets built for upcoming ad campaigns. It will be open to Brand Media Directors, Brand Managers with Media and Creative Agencies. The week-long series of activations will be led by Jonathan Lewis, Global Head of Teads Studio, Grant Gudgel, VP, Head of Teads Studio US and Bertrand (Coca) Cocallemen, Global Creative Director.
Teads' team of designers, strategists and video experts will host agencies and brands in its L'Atelier space right next to the Palais to take existing creative assets, whatever their original channel, and adapt them into a suite of best-in-breed mobile units (video and interactive display) to drive performance.
Last month, Teads announced the launch of the new Actimel campaign for Danone. Four new creative formats were created in a "L'Atelier" style morning with Teads, Danone, iProspect and VMLY&R. The ads were then distributed online almost immediately at the end of May.
Previous research has found that 65% of sales uplift in digital is driven by creative. And in a 2019 study, Teads Studio optimised video assets drove a 26.5% net lift in brand impact across awareness, purchase intent and favourability. Additionally, Teads Studio interactive video gets 4x higher brand recall, 66% higher engagement, and 44% longer viewing time compared to non-interactive videos – showcasing the power of being able to take existing assets to make a brand's message work harder in mobile.

Teads
Teads, The Global Media Platform, unites and empowers the best publishers in the world to connect advertisers to an audience of over 1.5bn people every month. Teads' made-for-mobile ad experiences deliver attention and guaranteed outcomes across th…