How Do We Boost Transparency in Digital Advertising?
by Mathew Broughton on 17th Jun 2019 in News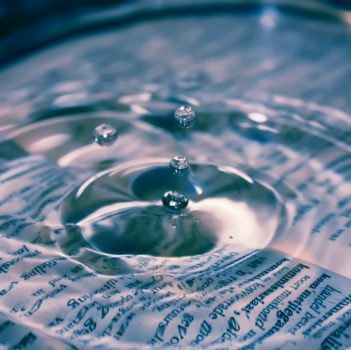 In their latest piece for ExchangeWire, the IAB's Display and Data Steering Group consults with its committee members, namely PubMatic; OpenX; IndexExchange; Teads; AppNexus, a Xandr Company; Rubicon Project; and Oracle Data Cloud, for their answer to the question: How do we boost transparency in digital advertising?
It's no secret that the digital advertising supply chain is a complex and often invisible process. It involves a number of intermediary players which, paired with a lack of transparency in some parts of the industry, has given rise to the term 'tech tax' and characterised ad tech as a somewhat shady sector. In order to address this, increasing transparency and boosting understanding of the digital supply chain is essential.
To equip advertisers with the right knowledge, IAB UK launched its Transparency FAQs at the start of the year; a set of questions for buyers to ask that help them understand the role intermediaries play and decipher where value is being added across the supply chain - and where it isn't. While not a silver bullet, it's a useful and much-needed step forward when it comes to addressing issues of ad tech opacity and providing advertisers and agencies with necessary insight.
But what more can be done and what are the biggest challenges when it comes to boosting digital transparency for both advertisers and consumers? We ask members of IAB UK's Display and Data Steering Group Committee for their views.
Serious about transparency? Only work with transparent businesses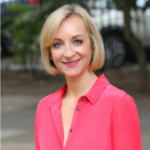 Transparency is important to all parts of the industry. It leads to greater buyer trust. Greater trust results in greater confidence in digital and then a willingness to invest more in the channel. The focus on tackling concerns around transparency and the implementation of a series of initiatives, at an industry and individual company level, is having a positive impact and this benefits everyone.
If businesses are serious about transparency, they must demand transparency from their partners and only work with those businesses that deliver it. It amazes me that there are companies that continue to pay lip service to the idea of transparency but offer black box solutions. Taking real action by refusing to work with those companies that have an opaque approach to business will force them to embrace transparency. Having the confidence to do this will have a positive impact on helping deliver transparency across the industry.
Emma Newman, Vice President, UK, PubMatic
Marketers need to be asking the right questions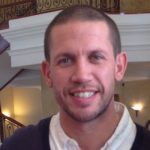 In today's market, transparency and trust are critical. As more and more ad dollars migrate to digital channels, marketers are rightly becoming more discerning about the partners they choose to work with. In addition to demanding transparency, marketers (and everyone else, for that matter) need to better understand the right questions to ask and understand what the answers really mean.
One of the key issues we're seeing is that some brands focus on cost over value. When price is the ultimate factor, the ensuing race to the bottom means margins are being squeezed… hard. That creates a vicious cycle, where some businesses are forced to find alternative ways to generate revenue, often leading to less transparent practice. A lower price isn't necessarily the best metric if a large portion of the inventory you are buying is fraudulent or unsafe. We strongly encourage advertisers and publishers to ask their SSPs for three things when looking to partner: total fee clarity, a fully auditable supply chain and transparent auction mechanics.
Richard Ottoy, VP of Business Development, OpenX
Accountability is part of the equation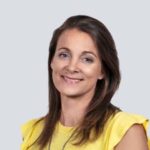 Transparency is essential to both the growth and sustainability of our industry. But we need to take this conversation beyond transparency and begin focusing on accountability. Neither transparency nor accountability should be a company differentiator, but rather, a shared value across the ecosystem.
The greatest current challenge we face is that there is a large amount of conversation around transparency without corresponding action. Therefore, early adopters are waiting for competitors to catch up, which slows progress for everyone. Instead of waiting, we need to start holding ourselves, our partners and our competitors accountable for our actions and promises, so we can propel one another forward.
We need to completely lift the veil on our industry's inner workings, giving the public full access to our code and practices. The ultimate aim for everyone should be to ensure our clients and partners understand and trust our operations, and are therefore better able to hold our industry accountable.
Sara Vincent, Senior Director, Strategic Partner Development, Index Exchange
Machines are learning faster than humans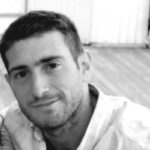 Transparency is like a vote. It's not just important but should be a fundamental right to the advertiser and buyer. Technology has advanced to allow for full transparency, but this can get lost when there are too many players in the supply and demand chain. There are good reasons for profitable companies to be non-transparent, but growth in such an industry will be staggered and those players unwilling to share their "secret sauce" will inevitably fail to have a business to hide.
One of the largest threats is that the machines are learning faster than the humans. The algorithms we are building are too complex to understand their calculations and output, so it's nearly impossible to be 100% transparent.
How do we encourage transparency? Continue to be public. Share, share, share, and keep your doors open. Unbiased, third party, companies are asking private companies to share information publicly. The last thing a company wants in light of transparency issues is public shaming. If we continue to promote a cleaner advertising ecosystem then others will follow and those that do not will fade off into the abyss.
Ryan Cook, VP, Sales UK, Teads
Let's create a standard industry measure for transparency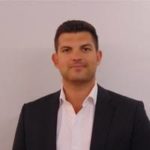 Transparency is crucial to building trust in the programmatic ecosystem, so that marketers will continue to feel confident putting their media spend towards digital advertising. Although programmatic advertising has improved efficiency, effectiveness and scale, it has also introduced a complicated supply chain that lacks transparency.
At the moment, there is no standard for transparency in the digital supply chain, meaning that buyers receive a range of different insights and measures from multiple platforms. Introducing a standard measure for transparency would provide a more cohesive view of the supply chain for buyers.
Additionally, increasing transparency around ad tech fees and where value is added in the supply chain will enable marketers and agencies to make more informed decisions about where to put media spend.
Daniel Clayman, VP Northern Europe, AppNexus, a Xandr Company
We need more industry collaboration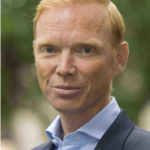 Transparency isn't just important, it's essential. At a top level, it's about restoring trust; ensuring that brands, agencies, DSPs and publishers feel confident that the marketplace will deliver the intended or anticipated results. Without the ability for all participants to understand exactly what is happening, that level of confidence and trust will be hard to achieve.
Gaining a consensus on what transparency means is important – it currently means lots of different things to different people. As a result, while there continues to be lots of great strides forward, it can sometimes feel a little fragmented and therefore not as effective, or fast, as it needs to be.
Initiatives such as the IAB Transparency FAQs are a great start, and we urge everyone as a first step to complete this. But we need to go further, faster, and to do that we will need more industry collaboration.
Steve Wing, Managing Director UK and Nordics, Rubicon Project
Going deeper than whitelisting or blacklisting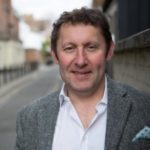 Transparency is key to building trust – for both the advertiser and the consumer. Now more than ever, we must all advocate for the kind of progress that advertisers deserve in media transparency, brand safety, measurement and combatting fraud.
One of the largest challenges we are seeing is around brand safety. The vast majority of marketers globally report it as a top concern. The cost-effective benefits of programmatic advertising are more than a little persuasive — better targeting, greater reach, real-time insight, paying only for relevant impressions — and marketers are looking for effective solutions. So, in order to instil brand safe practices, we recommend investing in contextual intelligence technology to bring transparency to an immediate and granular level. This goes to a deeper level beyond whitelisting or blacklisting, allowing for the most diverse and effective ad campaigns in safe environments.
As an industry, we are doing some amazing things to encourage a more transparent environment. Take our partnership with the IAB for the Data Transparency Label efforts – an IAB Tech Lab initiative – that standardises the way data sources are presented and provides more information to data buyers. By continuing to collaborate with other leaders in the industry, we can promote a safer and more transparent environment for all.
Richard Sharp, Head of Agency, EMEA, Oracle Data Cloud