Predictions 2020: The Rise of Contextual Advertising
by Mathew Broughton on 18th Dec 2019 in News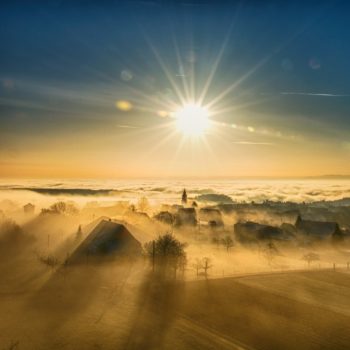 As the decade draws to a close, ExchangeWire has invited thought leaders from across the industry to share their predictions and insight into what 2020 will hold for the ad tech and martech industries. Under the spotlight today is the rise of contextual advertising solutions. While hardly a nascent targeting method, it is set to come to the fore with privacy pressures upon cookie-based solutions, though can contextual advertising answer questions over its effectiveness, and is it too set to be constrained by browsers?
Environment intelligence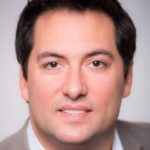 Data privacy regulations hit the industry hard in 2019. The Information Commissioner's Office (ICO) cited "systematic concerns" over data practices in real-time bidding (RTB), and this was quickly followed by the European Court of Justice ruling pre-ticked consent boxes illegal. Finally, regulation has caught up with the use of third-party cookies and the industry is waking up to an era where this form of data collection simply isn't an option.
But while consumers are relishing better protection of their personal data, they have developed high expectations during the cookie-dominated years. They want to see ads that match their interests, personalised offers, and relevant content to enhance their online experiences. With the cookie heading down a path of no return, brands must find an alternative means to meet these expectations.
In 2020, we expect the industry to take a more expansive role in media curation. While historically this has been led by access to unique inventory and tighter supply path optimisation (SPO) strategies, the next evolution will be to utilise 'environment intelligence' – applying brand suitability, alignment and quality thresholds to media and data. Given that every brand has different risk profiles, and that agencies have a unique perspective of intelligence for performance and suitability, we will see both begin to deploy customised curation.
Wrapped around this, given the current regulatory environment, will be a push to ensure this curation is compliant and scalable, in which contextual and consent-friendly signals will play an increasingly larger role.
Mario Diez, CEO, Peer39
All eyes on contextual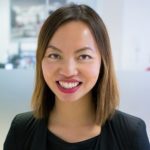 Post-GDPR, contextual has been positioned as a tool which has the potential to solve the complex compliance issues now surrounding personal data, so in 2020, I expect to see all eyes on ways to deploy it more effectively, particularly with regard to scale, measurement and frequency.
However, the recent changes to DV360 announced by Google and concerns highlighted by the ICO around sensitive data targeting suggest that standard contextual keyword targeting may still pose a compliance risk. Accordingly, AI-driven approaches which deliver a more sophisticated way of understanding context and when it might be influential to a campaign are becoming more interesting to advertisers.
Any moves in this direction should also benefit publishers for whom keyword targeting is driving overzealous ad blocking, giving them instead a more nuanced, truer understanding of the full range of contextual signals and moments that work, in real-time, for an advertiser. In due course, publishers should also enjoy increased revenues from this style of targeting, as these deeper contextual algorithms naturally favour quality, long-form content.
Sonia Pham, head of business analysis at Illuma Technology
Emotion-based contextual commerce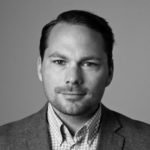 It is clear that the consumer path to purchase is no longer linear and we are now seeing multiple touch points guide the path. So how can we become more than a touch point? The simple answer is to address the consumer journey and reach users through contextual conversations with technology. Consumers now expect experience and it is vital that the industry pivots how they deliver marketing messages to provide interactive, contextually relevant experience creative.
There is going to be an enforced revolution with immersive experiences beginning to define the future of brands with humans craving meaningful interactions in highly relevant contextual environments. In 2020, it is important to work closely with content creators, brands and media owners to drive innovation in commercial solutions. Consumers act before they think and 90% of the 30,000 decisions made by users monthly are emotional and yet marketing companies talk to us as if we make decisions rationally. We need to understand that people buy based on emotion and justify with logic which means that emotional, contextual and conversational commerce is the future for advertising.
Steffen Svartberg, CEO, Cavai
Brushstroke similarities and irrelevance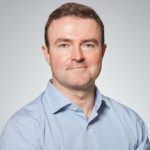 With the future of third-party cookies being questioned, many people expect a resurgence of contextual advertising, tailoring adverts to the content near which they are displayed, rather than the viewer themselves. Although this may have apparent upsides, it tends to lack nuance, working on the basic assumption that users are interested in every facet of the topics they are reading about at that moment, rather than tailoring to people's more specific interests.
Many businesses seek to avoid any very direct contextual advertising for risk of brand damage – for example, airlines dislike their ads being shown near articles about planes, for the risk their brand name is displayed next to a plane crash story. Media brands, on the other hand, will not want a branded advertisement too close to a news story related to them, for fear of appearing biased. So advertisers often have to settle for broad-brushstroke similarities, such as advertising tech devices in tech magazines, leaving contextual advertising untargeted and often still irrelevant.
John Gillan, managing director, Northern Europe, Criteo
Shortcomings in traditional measurement processes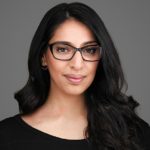 Developments in media, technology and subsequently consumer behaviour mean the way we consume advertising is no longer linear. Ten years ago, you might have seen a movie advert on a billboard, and then again on the TV a few days later. But now we're likely to see several versions of the same campaign across a much wider selection of devices, platforms and environments.
These factors all play a role in modifying how we respond to that campaign. But understanding the impact context has on advertising is a highly complex process. Traditional measurement techniques like click-through rates or impacts might give us part of the picture around advertising effectiveness, but as 95% of our thoughts are unconscious, they're not really cut out for working out the impact these wider factors might be having.
Awareness of the shortcomings of these methods has been growing for some time. But as pressure builds on advertisers to prove the value of their investments, we can expect to see a renewed focus on the power of context to provide long term effectiveness, rather than just tactical short term wins. With that will come bigger investments into higher quality measurement methods, like neuromarketing which, with its ability to look right inside our minds, is much better equipped to take these factors into account.
Shazia Ginai, CEO, Neuro-Insight UK
Data-driven alongside contextual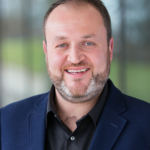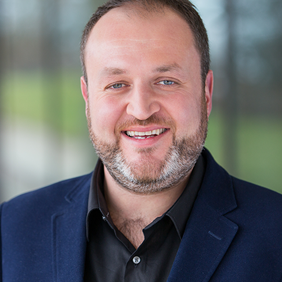 Against a backdrop of expanding privacy regulations and brand safety concerns, it's no surprise to see contextual targeting – which does not have direct dependencies on cookies or other identifiers – has become a popular choice for marketers looking to reach relevant consumers in known environments.
While the benefits of contextual targeting are clear, there are also limitations as a stand-alone approach – marketers still need data-driven consumer audiences to drive efficiency and results, and contextual doesn't allow marketers to distinguish between consumers.
Increased data privacy regulation, such as GDPR or cookie restrictions, should not be seen as a barrier for marketers looking to deliver highly-personalised campaigns. There is an extraordinary opportunity to leverage data-driven techniques to access more granular audience segments alongside contextual. In the year ahead marketers should move their focus away from cookies and instead look for ways to transmit and share data with consent from the consumer.
Chris Hogg, managing director EMEA, Lotame
Renewed focus on screen content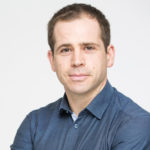 This year's industry events clearly highlighted the universal agreement that the cookie is on the demise. Although it won't crumble in 2020, advertisers are looking for new ways to personalise ads for their target audience, particularly as privacy regulations become stricter and consumers increasingly demand more transparency and control over their data.
Instead, we will see a rise in contextual advertising, with advertisers focusing on the content of the screen, rather than the individual person. Ensuring ads relate to the content on the screen will create a more seamless experience for the consumer, ultimately driving engagement. As we enter the new year, it will be interesting to see how the industry handles the switch from audience to contextual targeting, especially in light of Google's recent announcement to restrict this targeting approach.
Andrew Buckman, CEO, Sublime
Taking campaign engagement to the next level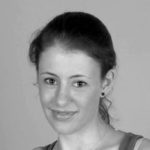 Adoption and growth of contextual targeting has undeniably been given a boost as a result of the ongoing crackdowns on third-party cookies, with advertisers looking to other means of determining an audience's interests and intent. But if it wasn't already returning to the spotlight anyway, it certainly should have been.
At the "performance" end of the display spectrum especially, advertisers were seduced away from considering the importance of the placements they were buying by the ready availability and promised low costs of highly granular audience targeting. If we know that person is a potential customer, the thinking goes, let's get our ad in front of them as cheaply and as quickly as we can.
It should always have been clear that this can at best be only half the true picture. Context is critical on so many levels. It can impact on brand perception both negatively - studies have demonstrated that consumers do have an awareness of the quality of a media buy - and positively - when, for instance, a brand can demonstrate alignment with a potential customer's values through the pages they serve on. It can represent that "right moment" so often talked of and alignment of a creative with its environment can significantly improve engagement.
These must all be considered in the development of contextual technology and the strategies employed. How can we better understand the intent of users on a particular page? How can our advertising reflect the tone or the look and feel of the content that we know appeals to our target audience?
Whatever the future of audience-based buying, we must once again embrace all that contextual targeting has to offer, taking advantage of this moment and our rapidly evolving content analysis capabilities to take campaign engagement to the next level.
Anna Jorysz, head of performance display, NMPi
Improving attribution while remaining privacy-compliant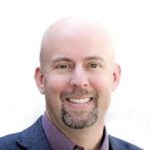 We're starting to see a shift from third-party to first-party data, and we'll also see contextual advertising on the rise in 2020, helping drive the industry's evolution towards a cookieless world. To stay on top of this trend and meet newfound industry standards, we'll begin to see more advertisers applying their first-party and contextual targeting capabilities — giving them the ability to improve attribution and measurement while remaining privacy-compliant.
Advertisers will be able to build custom, bespoke segments to help them manage cross-screen frequency, maintain share of voice and reach unexposed viewers. They will also be able to use enhanced attribution and measurement solutions to better determine how their campaigns drive brand lift, foot traffic, sales and cross-screen reach.
Philip Smolin, chief strategy officer, Amobee
Responsibility in digital advertising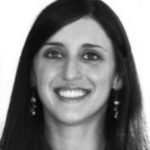 2020 will be the year of responsibility in digital advertising. The human touch component of programmatic media buying will be more critical than ever, as companies will need to be accountable and transparent with their clients about their buying approaches. There will also be a resurgence in contextual targeting and content alignment as a result of increased consumer control in the world of tracking and data targeting
Jenna Umbrianna, digital manager, Anagram, a Digilant company
Location and context as guiding principles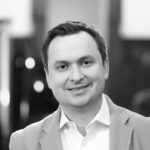 In 2020, we will see a 're-rise' of contextual targeting, with location and context as the guiding principles of ad campaigns. With regulations like GDPR and CCPA top of mind for advertising, brands will move toward probabilistic versus deterministic targeting because it doesn't require the same level of insights. Contextual advertising helps a brand understand what a consumer might like without needing personally identifiable information. For example, if a consumer reads an article about nature, an advertiser can assume that they might be receptive to an ad relating to the outdoors.
Michael Zacharski, CEO at EMX
Intelligent capabilities, driven by AI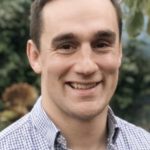 It has been clear over the last 6 months, as more and more pressure is put on tracking, that context as a targeting strategy is moving to pole position.
Historically, a large proportion of audience data has relied on context to infer interests, so really what we're seeing is a more direct route to the source.
Up until now, there have been significant obstacles preventing us from being able to target people contextually. For one, technologies available now prioritise looking at individual keywords, when in fact these do not define the full context of a page. In the video space meta-tags have again acted as something of a roadblock, because they're not able to provide a full view of the content being shared.
But in 2020 we'll see a much bigger push to more intelligent contextual targeting capabilities driven by AI technology.
Natural Language Processing, for instance, which has been a booming part of the AI industry for some time, can be applied to understand the full sentiment of a page rather than looking for flat keywords. Image Recognition Technology can similarly be applied to scan imagery and video content, so we can have full view of a page.
When advertisers fully embrace technology, context or content targeting will be able to deliver the solution the market is looking for in the cookieless world.
Pete Wallace, commercial director at GumGum