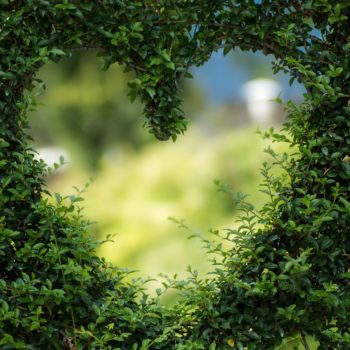 In this exclusive article for ExchangeWire, Seth Whitehead (pictured below), customer success manager, Impact, discusses the importance of partnerships between brands and affiliates, and how automation can be used to strengthen such relationships.
We all know that we are stronger together and as it is Valentine's Day tomorrow, partnerships of every type will be front of mind. So it's a good time to look at the power that partnerships are having on the relationship between brands and their affiliates. Why are brands falling in love with partnerships and how is that love affair breathing new life into their affiliate relationships?
Having an opinion is a wonderful thing. But opinions are not enough when you want to get the right results. When it comes to partnerships and what the best ones look like, why rely on an opinion when you have a rich dataset at your fingertips to make an informed decision?
Marketers want growth — data will help deliver it
If marketers think back to the reason why they wanted to invest their time, money, and effort into partnerships, the main reason was probably a desire for growth. Growth has many forms, including client acquisition, brand recognition, and improved ROI among others.
But how do they decide which type of partnership is better than another without trying it? They can rely on the typical approaches like brand fit, but if they want exposure to large audiences, client acquisition and an improved ROI, marketers and brands will need to get in front of as many of the right users as possible.
Embrace Partnership Automation
Solutions that automate partnerships offer the functionality to test partnership types at scale, with ease, accuracy, and peace of mind. The important reason for doing this is to reduce the reliance on sales and marketing or affiliates alone to scale a business. Brands are then able to be less traditional in their approach and have partnerships that take the form of strategic business-to-business (B2B) relationships right through to content partnerships with premium publishers, ambassadors, SaaS Integrations, and everyone in between.
The user journey of all audiences is a complex beast that is difficult to navigate, hence starting off with a broader approach to partnerships is the best way to begin.
Keep an eye on the returns, and all the metrics that are the most important to a business. Using the metrics available allows marketers to make an informed decision. But first, they need to know what questions to ask.
Questions worth asking include:
Which partners are performing better than others?
Arguably, this is an easy metric to determine. Look at the revenue a partner has created and determine the cost. Fortunately, as a performance channel, we can determine the price upfront to avoid a high client acquisition cost compared to other channels.
Are you paying the right amount to your partners?
Looking at the lifetime value a customer brings to the business will determine whether or not a higher acquisition cost is needed. If the profit margins are lean, brands will need to have a lower acquisition cost. If the business model is based on a subscription model where the lifetime value of the customer is higher, so too could the acquisition cost for the client.
Which partners can/should earn more or less?
What incremental value does this Partner drive to the growth of the business? Is this Partner creating interest and converting the lead? Or, are they being credited for the sale right at the end of the user's journey? The less value created by a Partner should result in a lower payout. If this partner has converted a large number of leads, they can reward them with a bonus payout.
Are you able to increase revenue at scale?
How "expensive" is the revenue that is generated? Make sure the return on ad spend (ROAS) creates a positive result, taking into consideration the operational cost of goods sold and the cost of converting a new client versus keeping an existing client happy.
Is this channel sustainable?
Are you able to keep up with the demand that this channel can bring? Looking at what is paid for partners for client acquisition could be a good indicator to determine whether or not the growth is sustainable as well as how much of the revenue is unique from a partner.
Another thing to think about when considering sustainability is how to manage partners. It can be cumbersome work having multiple contract types for different partners, resulting in different payouts for multiple line items. This would be a real strain on the legal and finance team.
With the right partnership data, you're always informed
Questioning the data will allow us to make an informed decision about what a great partnership looks like.
Just think about the opportunities. Imagine a scenario where large amounts of growth come from a partner that a brand may not have originally invested in. If a partner provides a great brand fit but doesn't garner great results from a client acquisition perspective, then don't invest any more time, money, or effort than needed. Don't rely on luck — be informed and enjoy the benefits of a happy ever after partnerships programme.

Impact
The leading global partnership management platform, impact.com transforms the way enterprises manage and optimise all types of partnerships—including affiliates, influencers and commerce content publishers. The company's purpose-built platform he...
Powered by PressBox