Verizon Media Promote Paul Sigaloff to Vice President of ANZ and INSEA
by ExchangeWire PressBox on 28th Apr 2021 in News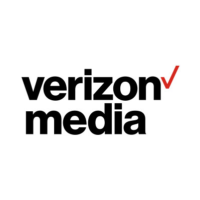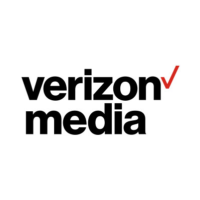 Verizon Media has promoted Paul Sigaloff, expanding his remit beyond Australia and New Zealand to include the regions of India and South East Asia.
Effective immediately Sigaloff will become vice president of ANZ and INSEA and will lead Verizon Media's teams in Verizon Media's India and South East Asia. The current sales team headed by Verizon Media's senior director sales SEA, Carol Tay, will now report to Sigaloff.
The move is recognition for Sigaloff's leadership during a record year of growth for Verizon Media ANZ. In 2020 Monthly Active Users (MAUs) across Yahoo's editorial brands grew 11%, with double digit revenue growth despite the headwinds in the wider market.
Rico Chan, head of APAC Sales, commented: "Congratulations to Paul on this well deserved promotion. As we've worked more closely together over the past year, it's been an inspiration to see the success he's spearheaded in the ANZ markets. I look forward to working with him going forward to replicate this success across South East Asia and India."
"South East Asia is an important market for our business and this new structure enables us to take full advantage of key growth areas in 5G, ecommerce and responsible business within these regions."
Sigaloff has a career spanning over 20 years across the media industry in the UK and Australia. He joined the company in 2014 as commercial director and became managing director of ANZ in 2018.
Sigaloff's leadership philosophy and success in ANZ is grounded on the principles of media and advertising acting as forces for good in the world. This approach has leveraged product developments including greater privacy controls for users, and internally through a phenomenal corporate social responsibility program which saw the company donate more than AU$1m in time and value to charitable causes across 2020.
On his promotion, Paul Sigaloff said: "I'm fortunate to be building on strong foundations here in Singapore. The South East Asia region is a vibrant and important market for Verizon Media, and I'm looking forward to working even more closely with our talented teams to build on the strong foundations.  My priority is to take the time to learn from the successful initiatives in those markets and take a strategic approach to apply the most appropriate lessons from our ANZ success story to create meaningful impact here in South East Asia."
Verizon Media is on a growth trajectory in APAC with the region seeing 13% YoY growth in Q4 2020. Verizon Media's platforms in South East Asia such as Yahoo News and Yahoo Mail attract 42 million cross-device monthly authenticated users across the region. Yahoo News has been consistently ranked as one of the top online sources of news in key markets such as Singapore, the Philippines, and Malaysia, and is the second most visited business and finance news and information site in Singapore. With a stable of new content that connects people to their passions, the dedicated Shopping hubs in Singapore and the Philippines launched in 2020 have reached millions. Yahoo TV has been incredibly successful in the region, with a 235% increase in video streams that saw over 20 million unique video streams throughout 2020.

Yahoo
Yahoo is a global media and tech company that connects people to their passions. We reach nearly 900 million people around the world, bringing them closer to what they love—from finance and sports, to shopping, gaming and news—with the trusted pr...
Powered by PressBox
AppointmentAUNZIndiaMediaSoutheast Asia