Influencer Marketing: Turbocharge Your Digital Marketing Programme
by Mathew Broughton on 17th Jan 2022 in News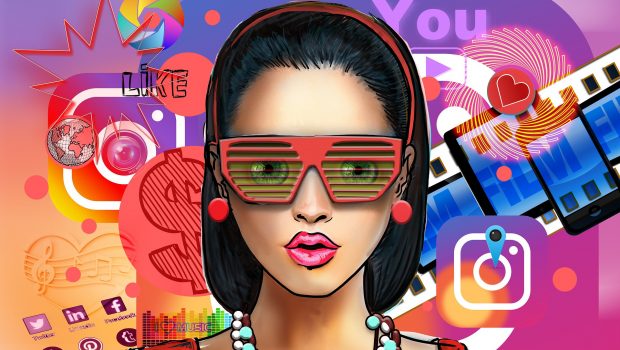 In association with impact.com.
Following the release of the Guide to Influencer Marketing ebook, Owen Hancock, marketing director EMEA at impact.com, discusses how the channel can be used effectively to bolster digital marketing efforts.
Over the past couple of years, the partnership economy has developed into the third fastest-growing revenue channel for businesses, cementing itself as one of the most exciting, dynamic and rewarding areas in digital marketing. Influencer marketing has played a key part in driving this success, and has recently made a habit of producing some consistently stunning numbers: in 2017 the influencer market was worth USD$2bn (£1.4bn), but is tipped to hit USD$15bn (£11bn) this year, and is also proven to achieve 11 times the ROI of traditional marketing.
Clearly influencer marketing is resonating with SOM users in a way many advertising formats struggle to, meaning there has never been a better time to consider taking the plunge into this fruitful marketing format, or fine-tuning your influencer programme if you already have one.
For the uninitiated, influencer marketing is simply the practice of a brand collaborating with an influencer in order to promote a good or service. Influencer marketing is fascinating as it offers businesses a unique set of benefits (which we'll get to shortly). The sector is constantly developing, maturing, and proving capable of offering one of the most customisable, intimate and trackable forms of marketing available, surpassing traditional performance marketing formats (such as targeted banner ads).
Back to basics
An influencer is a person who has a pre-engaged audience of a certain size (usually large – 10k+ followers – but not always) that curates a relationship with their followers via specially created content published on a social media platform. Influencers operate in almost every vertical imaginable, from fitness and health, to gaming, beauty, business and travel (among many others), and work across all social media channels. Choosing the right influencer(s) for your programme is critical, and the platform they use may prove a big factor in deciding who you choose to collaborate with.
For example, Instagram remains the undisputed king of influencer marketing at the time of writing, with 89% of companies spending more of their influencer marketing budget on Instagram than any other platform. But that doesn't mean it is necessarily the right fit for you, and TikTok or YouTube, for example, may better service your needs if short or long-form videos (respectively) are a priority for you.
So, what are the benefits of choosing influencer marketing over other formats? In an always-on world, influencers cut through the noise to provide an authentic voice of integrity to their audience. They are trusted by their followers, with whom they generally welcome interaction, and they produce emotionally engaging content and messaging directly to your target audience in a way no other marketing sector can. Social commerce features are also becoming more prevalent on SOM platforms, with influencers proving critical in converting awareness into sales.
Show them the money
Where influencer marketing gets even more interesting is how you pay for your collaborations. Historically, a marketer might pay an influencer a one-off fee for a social media post, but over the last 15 years that has changed, and as we move into 2022 a hybrid compensation model whereby a fixed fee is accompanied by a performance related bonus based on campaign goals is proving increasingly popular.
This encourages long-term collaboration and alignment with the influencers that will prove successful for your business. Longevity produces highly desirable results: mature advertising programmes can generate 28% of a company's total revenue in comparison to the 18% achieved by paid search, and also help to promote brand market share. Influencer marketing also provides the ability to pay for your collaborations via other flexible methods, including store credit, content licensing fees and gifting.
Measuring influencer marketing ROI is also developing fast. While the number of 'likes' and 'comments' still contribute to analysing campaign success, the last few years have seen significant advances in technology and the subsequent advent of new metrics that allow you to track your campaigns to a granular level. These include both revenue and total conversions as well as brand awareness, allowing for in depth analysis of your partnerships, making it easy to manage your roster of influencers.
The overwhelming evidence is that influencer marketing is an increasingly efficient, effective way of promoting a good or service, and at impact.com we are seeing companies reap the rewards. Recently, gaming hardware manufacturer Razer used our fully automated influencer partnership programme tools to streamline and scale its campaigns, and achieved a 33% increase in efficiency and 34% increase in year-on-year revenue. LightInTheBox.com has also seen great success, and with impact.com's products has achieved a 1000% increase in influencer posts, and has used influencer content to boost ecommerce page conversions by 15%.
First steps
Getting started in influencer marketing couldn't be easier, but there are a few things to keep in mind as you begin your journey. As we've already seen, investing for the long-term pays dividends. As with any collaboration, your influencer relationships will need communication and care to produce the best results, but if you do give them time to mature you will see a significant lift in the scalability, quality and effectiveness of your program. Diversifying your influencer base is also critical, and using a variety of different influencers is a powerful way to broaden your audience reach. Finally, make sure you only pay for what you can measure, and consider paying your influencers with an emphasis on performance to maximise campaign effectiveness.

Impact
The leading global partnership management platform, impact.com transforms the way enterprises manage and optimise all types of partnerships—including affiliates, influencers and commerce content publishers. The company's purpose-built platform he...
Powered by PressBox