ExchangeWire Expands Editorial Team with New Head of Content Hire
by Mathew Broughton on 24th Mar 2022 in News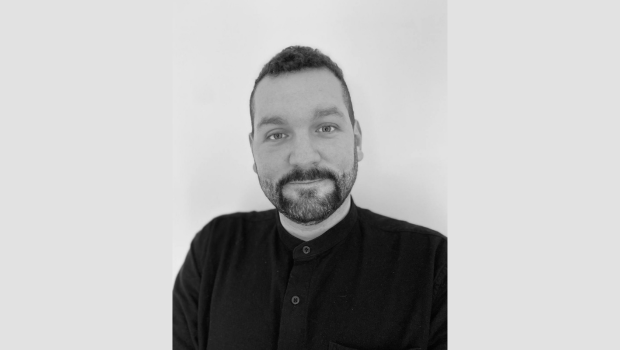 Today (24 March) ExchangeWire has announced the appointment of John Still (pictured) in the role of head of content to join its growing editorial team.
Still joins ExchangeWire with an editorial background, having held positions at CMC Markets, CultureTrip and The Guardian, where he spent five years in roles across editorial, marketing and events, working closely with clients in the ad tech space on sponsored content strategies. Most recently, Still worked at a startup creative agency, giving him extensive experience in creating and managing high-quality content across all channels and formats.
The head of content position will see Still lead ExchangeWire's growing editorial and content team, as well as playing a vital role in the curation and development of content for ExchangeWire's global audience across its written, visual and audio content, as well as the ATS events series; responsible for producing original editorial content across ExchangeWire's core pillars of media, marketing and commerce. 
On joining ExchangeWire, Still commented: "I'm delighted to have joined the ExchangeWire team. It's such an exciting role, at a pivotal time for the company. I can't wait to develop and expand our content offering, growing ExchangeWire's already outstanding reputation in the industry."
Still will report into ExchangeWire's director of operations, Lindsay Rowntree, who previously held the role of head of content.
"John brings with him a wealth of experience and knowledge about the industry," commented Rowntree, "which he will use to lead the editorial team to new heights, and challenge our thought leaders, asking the right questions and extracting the truth from the jargon, to continue to bring the most exciting developments in media, marketing and commerce to the fore."
Still's appointment comes at an exciting time for ExchangeWire, having grown the team by 75% in the past 12 months, following continued growth across its portfolio of products and services, including global ATS events, The Wires Awards, The MadTech Podcast, TraderTalk TV, PressBox, among others. Still brings with him practical knowledge to allow the publication to continue to grow, enter into new areas, and challenge the status quo.