Netflix Looks to Ads as Subscriptions Fall; Meta Clashes with Payment Partners in Brazil
by Hannah Dillon on 20th Apr 2022 in News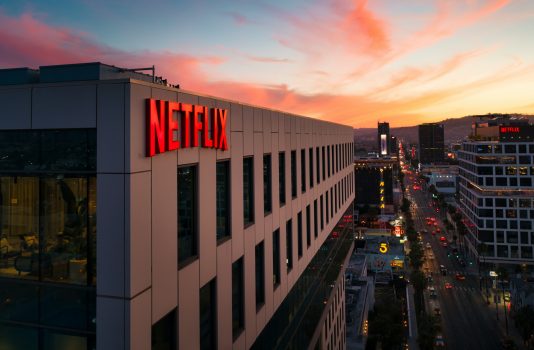 In today's ExchangeWire news digest: Netflix turns to ads as subscriptions dwindle; Meta's plans to launch WhatsApp payments in Brazil face resistance in the country; and Just Eat Takeaway announces plans to explore the sale of Grubhub.
Netflix explores an ad-supported alternative as subscriptions shrink
Streaming platform Netflix has admitted it has become "harder to grow membership" in many markets as its subscriber base shrinks for the first time in a decade. The company revealed it had lost 200,000 subscribers in Q1 2022, and anticipates a further drop of 2 million in the second quarter of the year, causing its shares to plunge by 25% in after-hours trading.
While Netflix has experienced staggering growth over the last 10-years, and boomed during the coronavirus pandemic, the platform showed signs of slowing down in late 2021.
Netflix attributed its lack of growth to saturation in its largest markets and the rise of competitor platforms, such as Disney+, Paramount, and Warner Bros Discover. "We're definitely feeling higher levels of [market] penetration . . . and heightened competition," commented Ted Sarandos, Netflix's co-chief executive. The platform also estimated 100 million households are watching Netflix for free by using a friend or family member's account, significantly stymying its growth.
To combat its decline, Netflix is testing how it can charge for shared accounts by piloting password-sharing subscription models in select markets, including Peru and Chile. The company is also exploring support from advertisers, with co-chief executive Reed Hastings confirming that plans to launch an ad-supported streaming service are already underway. "It's something we're looking at now and will roll out over [the] next year or two," Hastings said. 
"Those who have followed Netflix know that I've been against the complexity of advertising and a big fan of the simplicity of subscription. But as much as I'm a fan of that, I'm a bigger fan of consumer choice," he added.
Meta's plans for WhatsApp payments in Brazil held up by partner clashes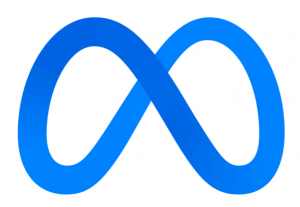 Meta's plans to allow Brazil-based users to send money to businesses via WhatsApp have been held up by clashes with potential payment partners. Launching WhatsApp's payments-to-merchant (p2m) function in Brazil was intended to help Meta explore financial services as popularity for its flagship products, namely Facebook and Instagram, continues to decline.
The firm had intended to launch a p2m function in Brazil in late 2021, but has struggled to secure partnerships with local companies that process electronic payments, an integral component of the service. Talks between Meta and potential payment partners have been rocky, with disagreements arising over proposed fees from WhatsApp. Merchant acquirers have also challenged the terms presented by Meta, which some believe have been designed to offload certain legal responsibilities onto merchants.
Meta has also faced resistance from the country's central bank, who has held off on approving WhatsApp's p2m function over concerns around data privacy, efficiency, and competition. The regulator has also raised concerns over how smaller merchants can claim against Meta should payment issues arise.
Despite this, WhatsApp has stated it did not "consider the launch of person-to-merchant payments in Brazil to be delayed," adding, "We continue to work collaboratively with local authorities and potential partners, and don't comment on the specifics of confidential regulatory or commercial discussions." 
Just Eat Takeaway explores sale of Grub-hub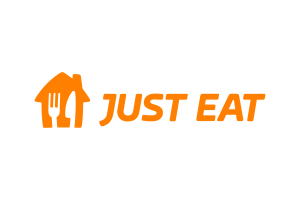 Just Eat Takeaway (JET) has revealed it is "actively exploring the introduction of a strategic partner into and/or the partial or full sale" of its subsidiary Grubhub. The announcement comes as chief executive Jitse Groen warned that year-on-year growth in customer spending for 2022 would be slower than expected. 
Over the past year, JET's share price has plummeted by over 70%, with the lifting of lockdown restrictions swiftly ending the rapid growth it experienced during the pandemic. In a recent trading statement, JET reported that orders placed globally have fallen by 1% in Q1 2022, while gross transactions have increased by 4% to €7.2bn (£5.9bn). The company expects that growth "will remain challenging" in Q2.
JET had previously resisted plans to sell its assets, despite calls from investors to do so in the interest of preventing a hostile takeover and combat its diminishing stock price. When the company delisted from the Nasdaq stock exchange in February this year, Groen asserted that the move should not be taken as an indication of plans to sell Grubhub, and was merely a cost reduction measure.
While the company has finally conceded to calls to sell, JET has warned there is no guarantee that a deal for Grubhub would be agreed or when it might happen. "After two years of exceptional growth, we maintain the same high level of orders that were processed during the Covid-19 restrictions," Groen said in a statement. "Our priority for 2022 lies in enhancing profitability and strengthening our business."
Also in the news:
- 70% Of Gamers Are Positive Or Neutral Towards In-Game Advertising - Anzu
- Taboola's Creative Shop Reaches 2nd Year Milestone, Supporting Over 500 Top Advertisers
- Adform Expands Global Team with Two Strategic Hires in the UK
- America's Fastest Growing Company 'AdPushup Inc' Renamed as 'Zelto Inc'
AdvertisingecommerceMarketingMetaMobileNetflix