How to Foster a Culture of Sustainable Advertising 
by ExchangeWire on 29th Sep 2022 in News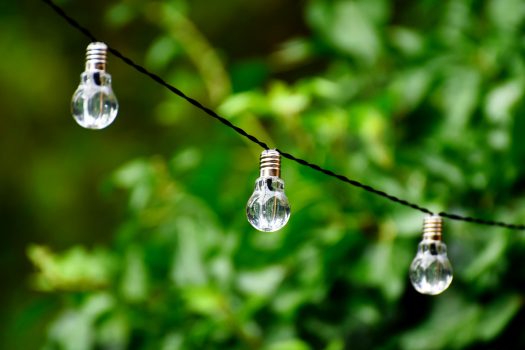 in association with Teads.
In this feature, Benjamin Davy, sustainability director at Teads, discusses what the digital advertising industry needs to do to assess and reduce its impact on the environment.
In the global marketing industry, the rising challenge of sustainability translates into an increasing need to accurately measure, and then reduce, the carbon footprint of digital advertising campaigns. However, the process of measuring the true environmental impact of a digital advertising campaign is more complex than expected, due to the  nature of our ecosystem. 
As there is currently no process accepted globally by the industry, there is a need to establish global reporting standards in the long run. In the meantime, advertisers can start making small, sustainability-minded changes such as simplifying their tech stack, which would reduce the steps between creating and delivering an advert. Brands can also consider the data traffic induced by creative choices and work on having efficient formats to find the right balance between media effectiveness and greenhouse gas emissions.
Digital services have a significant carbon footprint - 4% of global greenhouse gas emissions a year, according to The Shift Project - due to the energy required to manufacture and maintain digital devices, not to mention the amount of energy needed to run ads on them. So, as businesses become increasingly aware of their impact on the environment, they must also explore how they  can reduce energy consumption. 
As brands today focus on how they can impact consumer mindset when it comes to environmental and  social responsibility through ads, they are also looking at platforms that operate responsibly.  A platform that can spread responsible messages to consumers in responsible environments. Platforms that have responsibility integrated into the core of their business are deemed to succeed better, as compared to those trying to pivot and greenwash.
While sustainability has been part of the Teads story for a long time, we want to go above and beyond by understanding the carbon footprint of our services (Measure), taking actions to optimise our platform and products (Reduce) and financing initiatives that will develop carbon sinks (Contribute). 
Teads Care is a new, sustainable, advertising solution that allows our advertisers to financially support causes that resonate and align with their ESG targets. Brands can activate their Teads Care program by choosing to allocate a portion of their media campaign budget to their preferred charitable association, with the remaining value delivered to the campaign within a Teads Care ad format. 
This year, Teads has officially rolled out our first Teads Care campaign in SEA, in partnership with Foodpanda and Handprint. This campaign aimed to garner Singaporeans' support for Wateroam, a social enterprise in Singapore, in their mission of providing clean, safe drinking water to refugees in the Karen State of Myanmar, through the donation of microfilters. This campaign has achieved great awareness and support from the public, Over 132 microfilters have been installed and 330,895 litres of water filtered for refugee families to consume. All parties involved in this campaign, including Teads, Foodpanda and Handprint, played an active role in making a positive impact towards the society and strengthening their Corporate Social Responsibility efforts.  
While creating sustainable media may seem to be a small contribution towards addressing the sustainability issue within the industry, it serves as a constant reminder to advertisers in delivering products and services that are environmentally sustainable. As the global marketing industry continues to move towards sustainability, the next steps for brands, agencies and platforms are to work with their partners to better understand the carbon footprint of every digital advertising campaign they run and then figure out how to reduce their energy consumption.
DisplayEnvironmentalESGSustainability