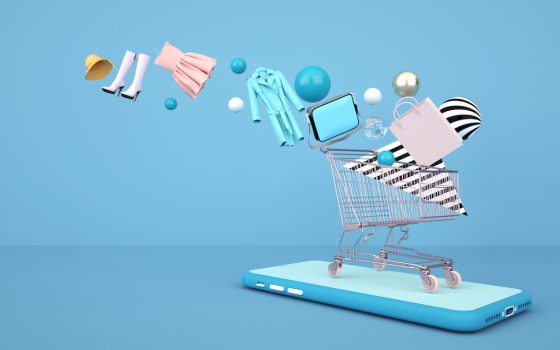 Next up in ExchangeWire's 2023 Predictions series is one of ad tech's hottest topics: Retail media. A market that has been a decade in the making, Retail media represents a completely untapped opportunity for the ad tech industry. How will the industry navigate the area in 2023? Industry experts share their thoughts.
Data-rich retailers will launch their own networks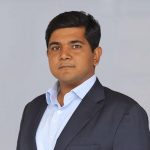 Established Retail media networks are continuing to expand their influence across the global digital media landscape, picking up an increasingly dominant share of ad spend compared to other channels. Expected to reach USD$101bn (~£82.9bn) in global annual revenue by the end of the year, a rise of 15%, we'll see even more CPG ad dollars being funnelled here in 2023.
Driving this growth is the demand from brands for media channel accountability and measurable return-on-investment. Indeed, in an economic climate where every media dollar is scrutinised, the ability to connect the data pathway between consumer ad exposure, purchase, and beyond, is invaluable. Tesco Media and Boots Media Group are leading the way, but we can expect more and more retailers, especially those which are data-rich, like grocers, to launch their own networks. Using their existing first-party data in a privacy-first and secure way to create a lucrative, new revenue channel.
Vihan Sharma, EVP global sales, LiveRamp
Brands will shift towards multiplied revenue streams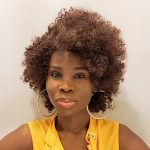 Despite the recession, Retail media as a whole will continue to grow at a double-digit rate. Amazon will benefit the most from this surge in revenue, however household names (especially amongst supermarkets) will gain a bigger piece of the pie by multiplying revenue streams through partnerships and/or tech investments that enable more routes to access their inventory, especially via self-serve. These could be through mechanisms similar to the Walmart & TTD or Carrefour & Publicis partnerships or by developing, scaling and/or opening up their own platforms.
These companies may also push their data into more social and TV/CTV platforms to support targeting and measurement, and thus claim more spend especially from the FMCG brands. We may also see an acceleration in the digitisation of in-store advertising opportunities given that the majority of sales (despite the pandemic boosting online shopping habits) still occur in-store.
Kiessé Lamour, global head of media, commerce, Wunderman Thompson Commerce
Technology and sustainable practices will shape retail experiences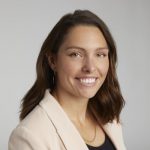 Online shopping offers enormous convenience, as it can be done anywhere, anytime, without leaving our homes. The pandemic has been one of APAC's biggest growth catalysts for omnichannel retail, with online sales expected to reach USD$2.8tn (~£2.29tn) by 2025, according to eMarketer data. The continued growth in e-commerce, complemented by voice search, AR functionality, AI chatbots, and visual search – will be key trends for businesses.
As brands increase their e-commerce offerings, optimising digital ad strategies will be crucial, ensuring their ads are shown to real people on safe, reputable sites or alongside relevant content for greater brand memorability. Sustainability will become a top priority for many consumers, and retailers will respond and reduce their environmental impact. A Deloitte report showed 55% of consumers bought sustainable products, and more brands are developing sustainable strategies.
Laura Quigley, SVP, APAC, Integral Ad Science
Agencies are in prime position to support clients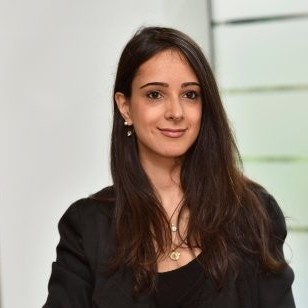 This year, Retail Media ad revenue has grown by 24%. 2023 will continue to see huge growth, with it set to be worth circa £4.9bn in the UK alone by 2025 - the size of what linear TV is now. Advertisers selling through indirect channels have been awaiting a better setup to help tie sales data to marketing campaigns and Retail Media will solve this through closed loop measurement. Retailers will be challenged to provide transparent, granular reporting and insights that showcase the brand effect of media and incremental sales performance.
Other challenges for advertisers will include rising CPMs/CPCs, new ad formats and smarter collaboration models. There will be added complexity in deciding how and where to spend budgets most effectively. Agencies are in prime position to support clients with strategic advice, analytics, activation expertise, and integrated day-to-day management of Retail Media initiatives alongside brand media to drive maximum effectiveness.
Roxanna Larizadeh, Global E-commerce Lead, Starcom
Brands will forge partnerships to increase authenticity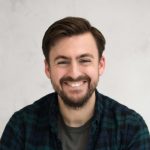 Faced with huge shifts in audience behaviour, conventional digital advertising has struggled to keep up. In 2023, we expect to see brands turn to innovative partnerships for more personalised and trusted interactions. This, in turn, will usher in a new era of commerce.
Partnerships can offer a more authentic call to action, through reviews sites, bloggers or influencers. For instance, if you want to sell more running shoes, there is an obvious synergy in partnering with content creators who focus not just on fitness, but specifically on running. You can even get more niche than that and there are technology platforms out there to help you find creators that have the best fit with your product.
Meanwhile, technology-enabled automation frees up time for marketers to focus on strategy. Integrations with e-commerce platforms like Shopify also give small and medium business owners access to global partners in just a few clicks.
Owen Hancock, RVP, Marketing - EMEA, impact.com
Commerce MediaMediaPredictionsRetail Media