What Could the Digital Markets Act Mean for Ad Tech?
by Hannah Dillon on 13th Sep 2023 in News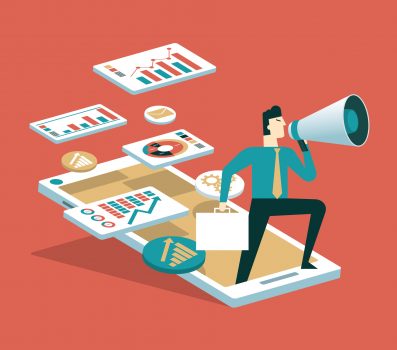 Last week, the European Commission announced a pivotal update to the Digital Markets Act (DMA), one of the regulator's strongest attempts to rein in the power of Big Tech and democratise the technology landscape.
On 6th September, the European Commission named six companies as 'gatekeepers' under the DMA, giving them six months to adapt their core services to the 'dos and don'ts' of the new legislation.
The gatekeepers in question? Alphabet, Amazon, ByteDance, Microsoft, and Apple.
We're as shocked as you.
As some of the most prominent players in the digital sphere, it is no major surprise that the European Commission has targeted these six; aside from being ubiquitous in tech, they have all recently and regularly fallen foul of the Commission. Alphabet's Google, for example, is currently facing a break-up of its ad tech business in the EU, while Microsoft has pre-emptively unbundled Teams from its business suite in an attempt to cut the regulator's investigation short.
While the selected targets may have been predictable, the implications of the DMA are much harder to foresee. Yes, the legislation does outline some very specific rules for the gatekeepers to adhere to, however the legislation is still in development. An exhaustive list of impacted services is yet to be determined and, as of the publication of this article, both Apple and Microsoft are challenging their designation as gatekeepers.
Nonetheless, the Digital Markets Act has the potential to forge a new chapter for the regulation of Big Tech, with major ramifications for the digital advertising landscape. Here, we explore what the DMA could mean for ad tech.
A level playing field for third-parties?
One of the more eye-catching rules of the DMA is that it obligates messaging services and social media platforms to make their services compatible with third-party apps. In theory, this could drastically alter the active user base of apps like Instagram and Facebook Messenger, and create space for alternatives to gain a footing in the market. For advertisers, this would make it necessary to keep a close eye on the dispersal of social media users and adjust their strategies accordingly.
Of course, this is currently a hypothetical situation and, going by the track record of Meta and Google alone, there is a possibility that the gatekeepers will resist this change. "The act sounds great in principle and will hopefully level the playing field in a very competitive industry," comments Anna Forbes, UK country manager at Azerion. "However, it will be interesting to see how many of these big players will actually abide by these rules or simply continue as normal and deal with the consequences later."
Even if tech giants do adhere to this aspect of the DMA, it is also worth considering how competitors respond to it. Dirk Auer, president of the International Centre for Law and Economics, warns that compulsory compatibility with third-party apps could be detrimental to innovation within Europe. "If the goal is to nurture European tech firms—as some have claimed—the DMA will likely be underwhelming," Auer states. "The DMA mostly enables rival firms to interoperate with large platforms at a lower cost. This will incentivise European startups and other firms to piggyback on existing platforms rather than create their own. As a result, the DMA is unlikely to meaningfully alter competition at the platform level."
Taking back control of data
With data privacy and the protection of sensitive information inevitably gaining momentum, advertisers must start to look towards alternatives, ensuring that transparency remains a top priority. "Brands can no longer commit 90% of their budgets to reaching the 30% of consumers addressable within the open marketplace" states Husna Grimes, VP of global privacy at Permutive. Instead, Grimes suggests a shift towards strategic partnerships "to open up audiences, ensuring that transparency and control remains paramount, and accessibility is as high as possible."
With consumers becoming increasingly aware of how their data is used, how companies navigate the consumer-data paradigm has become a point of differentiation and even a source of competitive business advantage. With its most recent update, the DMA could accelerate the industry-wide prioritisation of consumer privacy, starting with its biggest players. "Consumers are more keen than ever to take control of their data and this is a good step in the right direction, with large companies forced to take accountability for protecting data and allowing audiences to choose for themselves," adds Grimes.
A big change for advertisers?
Another core rule of the DMA restricts how much gatekeepers can track their service users for the purpose of targeted advertising, making explicit consent essential. This stipulation should come as no surprise, as the European Commission has made previous efforts to hamper Big Tech's ability to track its citizens online. When you couple this with the imminent deprecation of third-party cookies and developments like Apple's ATT, advertisers should view the DMA as yet another pressure point for a permanent and sustainable move to privacy-first solutions.
With the DMA still in development, ad tech has a rare and valuable asset: time. While the DMA is yet to be set in stone, the bones of the legislation are very much in place, with privacy at its core. As Forbes puts it, "a focus on consent and transparency is key to long term and sustainable success in the ever-changing advertising industry." With a careful and strategic approach, businesses across the tech industry can keep pace with evolving legislation and be well-placed to thrive within the privacy-first landscape.
Ad TechBig TechDataFirst-Party Data