ATS Paris 2016

James Patterson, General Manager - UK, The Trade Desk, Inc.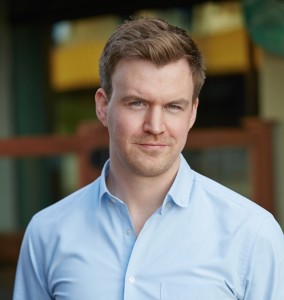 As General Manager for The Trade Desk in UK, James Patterson oversees a portfolio of agencies, media teams, and aggregators at the cutting edge of digital advertising. Patterson brings more than 10 years of digital experience to his current role, having led teams at Kenshoo, Havas, and Mediacom. At The Trade Desk, Patterson works with demand-side players to power the most granular audience-based buying in the industry; the company serves clients from offices in Western Europe, APAC, and across the United States. Outside of The Trade Desk, Patterson is a keen triathlete and regularly competes in events across Europe.
Julien Gardès, Managing Director for Southern Europe & MENA, Rubicon Project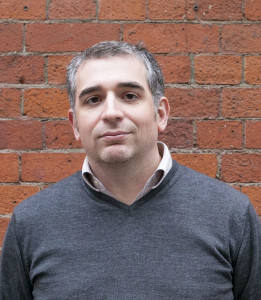 Based in Paris, Julien Gardès is the Managing Director for Southern Europe and MENA, working with buyers and sellers across these regions to increase adoption of the company's Advertising Automation Cloud technology platform. Julien joined Rubicon Project in 2011 from WPP-owned 24/7 Real Media, where he spent eighteen months working with publishers and ad sales houses.  He Managed the French ad serving business unit and served as Co-President of TASC, The Ad Serving Club, in France. Prior to that, Julien worked at ValueClick Media as Head of Operations and Publishers, where he defined the company's strategy for online display advertising formats including CPM, CPC, retargeting and behavioural targeting.  He spent five years before that at online performance advertising network MIVA, joining as Head of Business Development and working up to become Joint Managing Director, with clients including Voyages SNCF, Le Monde, Liberation, Caradisiac, Doctissimo and Eurosport.
Frederic Dumeny, Regional Director for Southern Europe, Ooyala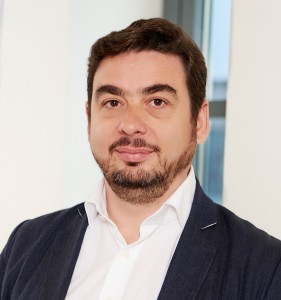 Frederic is Regional Director for Southern Europe. An early internet pioneer, he created one of the first European web agencies in 1995. He has spent the last 15 years driving sales and business development for large American corporations as well as for fast growing startups in the digital market, including leading the European business for Seattle-based Motricity/Infospace, launching the B2B business for K-Mobile/AG-Interactive, managing the Telco Business for Buongiorno Group in France and lately launching business operations for Adfonic, the leading European mobile advertising company. Frederic graduated in business and law from the Institut D'Etudes Politiques in Bordeaux. Based in Paris, for Ooyala he is responsible for the Southern Europe Region including France, Spain and Italy.
Anthony Rhind, Chief Strategy Officer, Adform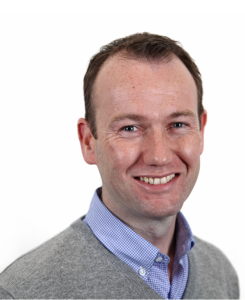 As Chief Strategy Officer at Adform, Anthony sits on the senior management team and is responsible for global business strategy and development. Prior to Adform, Anthony has spent over 20 years working in media agencies, with the last two and a half years spent at the Dentsu Aegis Network helping to develop UK digital strategy and latterly, as Carat's Global Chief Digital Officer. Before joining the Dentsu Aegis Network, he spent nearly 20 years within Havas, rising to the position of Chief Executive Officer at Havas Digital Worldwide. Anthony's background in strategy within digital and his deep understanding of the global evolution of digital makes him an experienced, insightful and respected digital media industry professional.
David Pironon, Chief Operating Officer - Director of Sales and Operations, Smart AdServer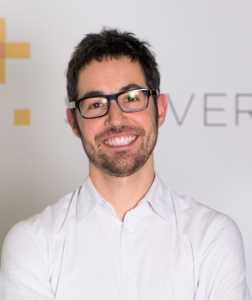 David Pironon joined Smart AdServer in June 2007, initially as Sales Director for the French market. Before that, David worked for 5 years at Yahoo! as Sales Manager and Business Development Manager, and 2 years as a consultant at Oliver Wyman. He holds master's degrees from HEC and from Dauphine (Université de Paris IX).
Adeline Queroix, Head of Programmatic, VivaKi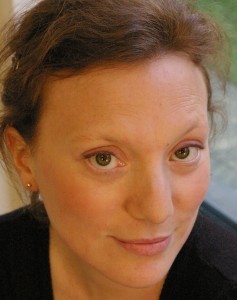 Adeline launched AOD in France in 2011 and now heads up operations and product, advising Publicis agency clients on their digital cross-channel media planning in both the French and international markets.  With over 12 years' experience in digital advertising, Adeline has worked across multiple Publicis agencies included ZenithOptimedia and Performics where she was the lead digital strategist for multi-national brands including L'Oréal Groupe, Disneyland Paris EMEA and Richemont International.  In addition to business strategy, Adeline also took the lead management of SocialTools, ZenithOptimedia's in-house benchmark tool for Social Media, supervising product development, marketing and commercial.
Sylvain Travers, VP Programmatic, Webedia Group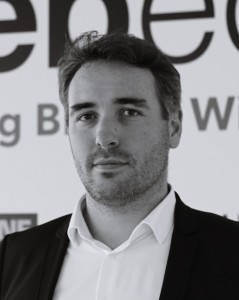 Sylvain Travers is in charge of all Programmatic and Data strategy for Webedia, in France, and also the foreign markets where the group is established, Brazil, Germany, Spain (LATAM) and MENA. He joined the company in January 2015, formed a new dedicated Programmatic team and created the first private marketplace publisher centric called Webedia Exchange for the monetization of display and video inventories on desktop and mobiles devices. Sylvain is also part of the publisher trading desk project, working closely with Tradelab since Webedia became stockholder of the start-up. Prior to that, he's been co-founder of Audience Square, the private marketplace based on a  premium publisher coalition. Sylvain spent 2 years and a half on this innovative experience as COO and monetized programmatically the inventories of Prisma, CCM Benchmark, Le Monde - NouvelObs, M6, Next, Altice Media, Les Échos, RTL, Le Point. He started his career on the digital market in 2004 at 24/7 Real Media (WPP-owned in 2007) where is successively took the role of Software Engineer, Head of Support & Technical Account Manager, and finally Head of the Technology business unit, providing and supporting Open AdStream adserving solution (acquired recently by Appnexus) to several big publishers and ad sales houses like Pages Jaunes, TF1, Leboncoin, FTV, Horyzon Media, Dailymotion, Skyrock, PQR Web66.
Anne-Sophie Lizzani, Journalist, Offremedia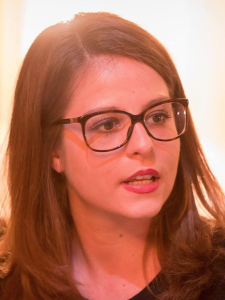 Anne-Sophie graduated with a Masters in History from the Université Panthéon-Sorbonne (Paris I). She was a journalist in Satellinet (a professional newspaper which specialized in the digital economy) from 2013 - December 2014. Anne-Sophie has been at Offremedia, a daily newsletter about the advertising market, since January 2015.
James Prudhomme, Managing Director EMEA, Index Exchange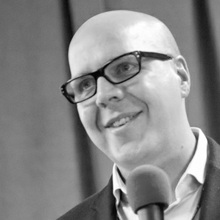 James is a visionary technologist with more than 15 years of experience in leadership roles in the digital media industry. Currently James is Managing Director EMEA for Index Exchange, a fully transparent supply-side platform and premium media-exchange which provides a real-time programmatic advertising platform to premium digital publishers. Prior to joining the leadership team at Index Exchange James was the CEO of Datacratic, a machine-learning and AI software start up. While at Datacratic he built an international business+engineering team and oversaw the development of machine learning products which provide optimization and decisioning for real-time advertising platforms, data management platforms  and e-commerce web sites.
Benoit Cochet, 

Director Southern, EMEA Audience Advertising & Programmatic, Yahoo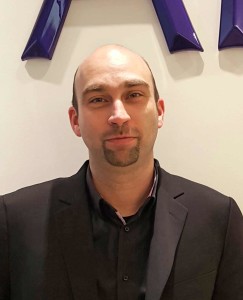 Benoit is Director EMEA Audience advertising & Programmatic at Yahoo which gathers over 1 billion users every month and over 600 million mobile users across the globe. 
In his current role, Benoit manages Audience Ads offering for branding and performance, Programmatic sales, and Native Advertising offering in France, Germany, Italy, Spain and Middle East Africa. 
Benoit has more than 15 years experience in online advertising industry and began his career in 2000 at Havas Media going through several positions as Trafic Manager, Media Buyer, and Performance Media Buyer. 
He jumped to Yahoo in 2004 to join the Yahoo Search Marketing Sales team and finally took over the responsibility of Yahoo Direct Response business unit in 2009 to manage Display Performance Sales and Programmatic Sales businesses. 
Benoit, based in Paris, 39, is also graduate of "Institut des Administrations et des Entreprises" in Lille.
Shane Shevlin, Commercial Director EMEA, IPONWEB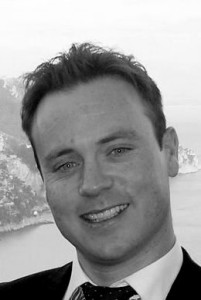 Shane Shevlin leads commercial activities for IPONWEB in the EMEA region. Having begun his career implementing a variety of digital marketing solutions at DoubleClick to global marketers, he was later responsible at Google for brokering technology partnerships with large European brands and publishers, until joining IPONWEB in 2012. Shevlin has been instrumental in building new business revenue and establishing strategic relationships at IPONWEB, including having brought on board some of the first trading partners on IPONWEB's proprietary BidSwitch platform.

Ghislain Lefebvre, Applications Sales Representative, Sales Lead, Oracle DMP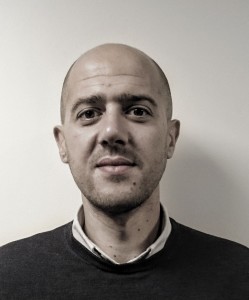 Ghislain Lefebvre recently joined Oracle Marketing Cloud team in Paris as a sales specialist for the Data Management solution, former BlueKai. Prior to that, Ghislain was an early evangelist of programmatic buying and data driven solution in participating during the last 5 years in launching the 1st Independant Trading Desk in France and then being a part of the SEMEA team of an Ad Tech US-Based player, in charge of selling their data platform to enterprises and media agencies in SEMEA.
Dave Hendricks, Managing Director, LiveIntent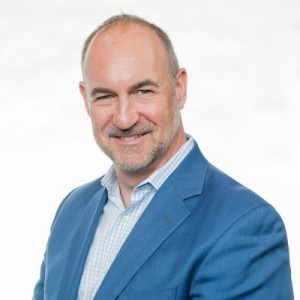 As Managing Director of LiveIntent Limited, Dave Hendricks is leading the platform's people-based marketing expansion to UK's and EMEA's top brands, publishers, agencies and advertisers.  Before launching LiveIntent, Dave was EVP of operations at PulsePoint (then known as Datran Media), where he worked alongside LiveIntent CEO Matt Keiser.  A founding executive at several ESPs including ExperianCheetahMail and MessageMedia,  Business Insider named Dave one of their 'Top 100 technologists' in 2011 and Alley Watch named him one of 15 people 'changing advertising' in 2014.
Eric Prigent, Founder & Entrepreneur, ividence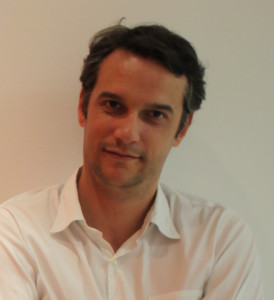 Eric is the founder of ividence. He's been an entrepreneur & a digital marketer for more than 10 years before getting involved in the Adtech industry. Prior to ividence, Eric co-founded SanteVet where he managed digital, retail, product and marketing strategy that enabled the company to be the industry leader. He started his carrier as a Digital Officier at TOTAL in charge of creating & deploying a consistant digital vision, organisation and technical infrastructure. As a CRM & Loyalty marketer, he is an experimented Data Scenarist & Strategist.
Arthur Millet, Managing Director, La Place Média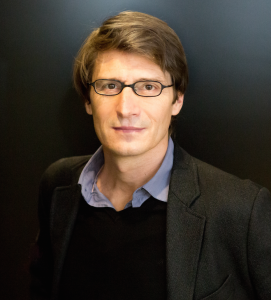 Arthur Millet started his career at Libération and Radio Nova. In 1999, he became interested in web and joined Grolier Interactive to work on a musical project portal . Back in the press in 2001, he is using its digital expertise first to Libération.fr and later for LeMonde.fr then as sales deputy chief manager for eight years. Since 2010, he was digital director at Amaury Médias and has been president of SRI during two years in 2014 and 2015. In September 2015 Arthur Millet joined La Place Media. Launched in the summer of 2012, La Place Media is the first premium adexchange selling the qualified digital audience from premium media sites of its five shareholders: TeaMedia, FigaroMedias, Lagardère Publicité, TF1 Publicité, France Télévisions Publicité, and their 35 others Medias partners.
David Baranes, Vice President, Strategic Development for Southern Europe, AppNexus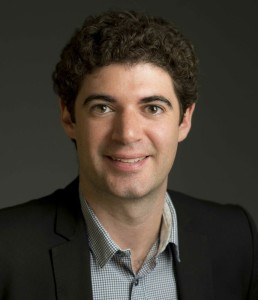 David is Vice President, Strategic Development for Southern Europe at AppNexus, which offers the industry's most powerful, open and customizable ad technology platform. Prior to AppNexus, he was Co-Founder and Partner at Triana Group, a New York based business incubator and consulting firm dedicated to the North American expansion of European technology companies. David was also a Founding Member of FACE, a unique forum for the most prominent European and American entrepreneurs to meet and interact. A graduate from Ecole Polytechnique in France, David also holds a Masters in Finance from Columbia University in New York City.
Alexis Marcombe, COO, MEDIA.Figaro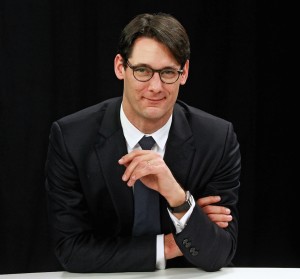 Alexis Marcombe joined MEDIA.figaro the sales house of the groupe Figaro as COO dedicated to digital business and operation in August 2014. In July 2012, Alexis joined Audience Square as CEO to launch the largest french news and media marketplace with a unique approach in term of audience trading in RTB and programmatic through their qualified first party database. Alexis has twelve years of experience in the European digital advertising industry. He started his career in 2002 as a sales manager at La Tribune, the French economic newspaper. In 2003, he  joined Hi-Media, a European leader in digital audience monetization, as sales manager. Following Hi-Media's 2009 acquisition of Adlink, he was named Managing Director for Hi-Media France.
Jules Minvielle, Founder & CEO, Numbate (Mozoo Group)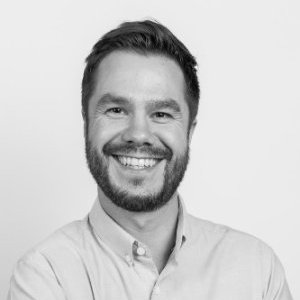 In 2010, at just twenty-five years old, the young entrepreneur Jules Minvielle founded Surikate, the performance branch of Mozoo Group. Three years later, he founded the other branch and sister company Numbate, the branding branch of Mozoo Group. In 2013, Jules settled in London in order to open up new offices in the UK. This year Jules will travel to San Francisco and Hong Kong in order to develop Surikate's new activity in the North American and Asian market. Mozoo was shortlisted as one of the best French Start-up companies in 2015 placing at 15th overall. As well as this, Mozoo also holds the French Tech Pass, a pass that rewards the fastest growing French start-ups. As an online advertising expert Jules regularly shares his knowledge at digital events and in featured articles from specialised websites. Mobile advertising, adblocking, fair advertising and programmatic buying are just a sample of the topics that he discusses and debates on a regular basis. Amongst all of his achievements Jules also used to be a board member of CAPPTAIN (a French CRM company acquired by Microsoft in 2014), a shareholder in Adyoulike (a European leader in native advertising) and Geolid (a company consisting of around two hundred employees that have raised more than fifteen million Euros and specialises in advertising and web referencing). As well as being an ambassador of the 'French Tech' in London, Jules also became a member of the French Delegation at G20 YEA (Young Entrepreneurs Association) in 2015.
Milena Koralczyk , Marketing Manager,M Publicicté-RégieObs, Groupe Le Monde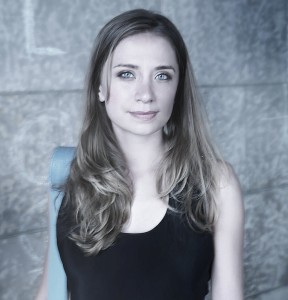 Milena's online adventure started during her linguistics studies, where she analyzed her first html lines. After a Master's degree at Sorbonne University, Milena joined the marketing department of Weborama, a strong «French Tech » actor and one of the online advertising pioneers in Europe. Milena developed her skills in the digital marketing & communication fields and left Weborama as international Communication Manager for 7 countries. After an experience at Powerspace, a digital agency developing audience-driven display and email solutions, Milena joined Groupe Le Monde in December 2014. She is in charge of the marketing and communication activities, and she manages the DMP task force across all Groupe Le Monde's brands : Le Monde, M Le magazine du Monde, L'Obs, O, Télérama, Courrier international, Challenges, Le Huffington Post, Rue 89, La Vie and Le Monde Diplomatique.
Sophie Poncin, Director, Orange Advertising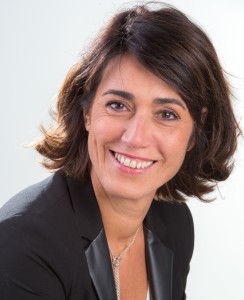 Sophie Poncin began her career working in the major media agency groups (Publicis, Carat) where they conducted business functions and media before joining France Television Advertising. She left in 2006 as Commercial Director to join Google as Head of Agencies. In 2008, Sophie joined the Orange Advertising Board where she is now Director.
Yann Le Roux, Managing Director France, Integral Ad Science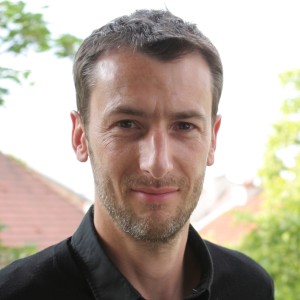 Yann is Managing Director, France for Integral Ad Science, the global leader in digital ad quality. Prior to Integral he cofounded and ran Matiro, the very first ad trading desk in France, early 2010, pioneering the RTB revolution. Matiro was acquired by Numberly/1000mercisGroup in 2013. Before launching Matiro Yann spent 14 years with Havas Media, starting up and running Havas Digital in France, then starting up and running Havas Digital in Canada (out of Toronto), then leading Havas Digital's ad technology strategy globally as well as the Artemis group, which runs Havas' proprietary data platform.
Pierre Louis Fontaine, Head of Digital Media/Data, Ford France


As head of Digital Media&Data at Ford France, Pierre Louis Fontaine oversees a portfolio of agencies and media teams. Pierre Louis brings more than 20 years of digital experience to his current role, having previously led teams at Ogilvy, MindShare or Publicis or even leaded the marketing of Digital Sales Houses. Pierre Louis is now in charge of Digital Media Buying and Data Optimization and has worked on DMP issues (RTB, Data enrichment, CRM Onboarding…) Outside of is current job, Pierre Louis is closely following BlockChains (r)evolution. FACT: Pierre Louis was extremely disappointed by the movie "Batman vs Superman"!
Mathieu Roche, Global Business Development Director, Weborama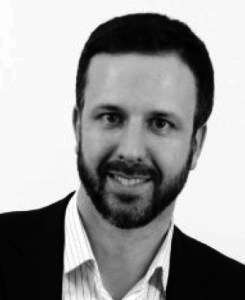 Mathieu Roche is in charge of Global Business Development for Weborama, a leading provider of data & technology solutions for online advertising. Mathieu graduated from ICN business school in Nancy and holds a MBA from the Georgia Institute of Technology in Atlanta. Following spells in financial management at Hewlett Packard and IT at Deloitte Consulting, he joined early-stage investment fund Startup Avenue at the beginning of 2000 to analyse investment opportunities, including that of Weborama. After working on the company's IPO, Mathieu joined Weborama in 2006 as Deputy Managing Director in charge of operations and business development. In this role, he was instrumental in the company's international development across Europe (Spain, the Netherlands, Italy and the UK). He later managed Weborama's activities in France and the UK between 2011 and 2015, leading the launch of Weborama's Data Management Platform in these markets. He relocated to London to lead business development in the summer of 2015, with the mission of supporting the growth of Weborama's DMP across Europe and the Americas.
Toccara Baker, Director, Special Operations, TubeMogul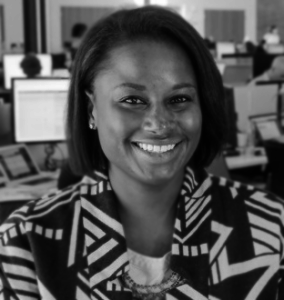 From the West coast to the British coast - Toccara Baker is a native of Oakland, California and recent transplant to the United Kingdom having worked in TubeMogul's Emeryville headquarters and New York office for the past two years. As Director, Special Operations, Toccara is responsible for helping account teams grow sales in TubeMogul's most strategic accounts and deliver ROI-driven solutions for new clients with a strong focus on integration with various social platforms, including Twitter, Instagram, Facebook and more. Previous roles include media buying and comms planning for almost five years at Publicis in San Francisco and Chicago, and sales for emerging media startup, AdRise. A graduate of Northwestern University in Chicago with a Bachelor of Arts in Radio, Television and Film, Toccara is especially passionate about 1950s American and Turkish Film and 90s R&B music.
Michel Juvillier, Founder, Juvillier Conseil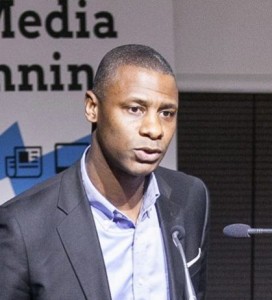 Michel Juvillier has almost 25 years of experience acquired in the French advertising industry. In 1992, he began his career at the newspaper Liberation for six years. In 1994 he launched the internet ad activities of the newspaper. In 1998 he joined Microsoft/MSN and spent almost ten years in various sales management roles. In 2008 he founded his own activity of consultancy, training and business development for publishers and advertising technology companies. In 2009 he introduced in France the first programmatic technologies for publishers (SSP - Sell Side Platform): Pubmatic and Improve Digital. Michel is recognized as a leading online advertising expert. Today, he's working closely on different key subjects for the actual ad industry as: adblocking, data marketplaces, off-line programmatic. Several ad tech and media companies collaborated or collaborate with him : Caradisiac / La Centrale, Se Loger, Prisma Media, Le Bon Coin, TGI / Kantar Media, Ividence, Rue 89, Orange, Pubmatic, Improve Digital, Groupe Marie-Claire, Têtu, New York Times, Turner, Adwanted, Vidcoin, Smart Ad Server, AlephD, Eyeota plus many more. Michel lectured at several French business and engineer schools (ISG, EMLV, IPAG, Ecole Nationale des Ponts et Chaussées). He is well known for his active collaboration with French professional advertising associations (IAB, EBG, UDA…) and think tanks (Hub Institute).
Thomas Luisetti, Director of Operations & Projects, France TV Publicité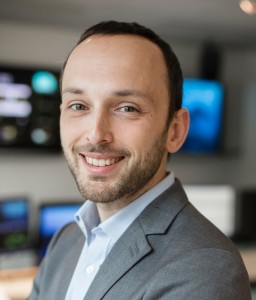 Graduated from Grenoble School of Management, Thomas worked for nearly 10 years in consulting companies (CSC, Kalane Consulting), within French leading groups in Telecom, Media and Advertising sectors. As a consultant, he participated in 2012 in the creation of La Place Media, the first premium private marketplace in France. He has joined France Televisions Publicité since 2014 as Director of Operations and Projects to manage the technological TV and Digital projects, and the Traffic Management operations. Lately Thomas has been working especially on the development of Video Programmatic and Data projects.
Olivier Lavecot, Country Manager France, AOL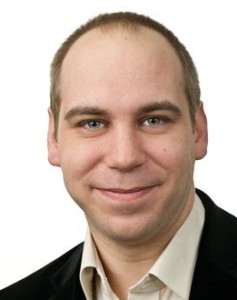 As Country Manager France for AOL's One 4 Publisher solutions, Olivier looks over a portfolio of top publishers using part or all of AOL's open platforms from monetization solution such as adserving and SSP to audience and content solutions such as syndication or video player. Olivier has more than 10 years of digital experience to his current role, having held roles as Account Manager or Sales Manager for AOL. Prior to AOL, Olivier was in charge of International Business Development for DM Services and was a founder of Sport Event Media. Olivier is a graduate from ESSEC Group and San Jose State University. 
Hein van der Wielen, Buyer & Online Strategist, Greenhouse Group (GroupM Connect)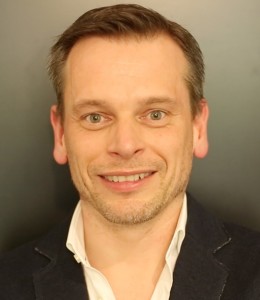 Hein is an entrepreneur but above all an online marketing specialist. He has been active on the internet since the early '90s. Hein started his 1st company while studying Communication Management in 1998. When online advertising grew big during the beginning of this millennium Hein became an expert in the field of online advertising, SEM, media buying, web analytics and e-commerce. Together with 4 other entrepreneurs he launched Blue Mango Interactive (BMI) in December 2006. A performance driven digital media agency supporting several big clients such as Vodafone. In 2010 Hein joined Blue Mango's holding company Greenhouse Group. That year he was given the chance to start a 2nd agency, Fresh Fruit Digital (2010), and co-founded as a spin-off FLXone in 2012. In June 2015 GroupM (WPP) acquired Greenhouse Group and its four digital agencies (currently 250 FTE). Greenhouse Group is now part of GroupM Connect. In the fall of 2016 Teradata acquired FLXone and the FLXone DMP. Currently Hein is responsible for Greenhouse Group's media buying and trading, technology stack as well as their data strategy.
Hossein Houssaini, Global Head of Programmatic Solutions, Havas Media Group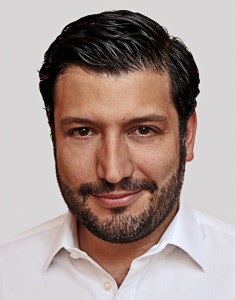 Hossein joined Havas Media Group in 2015 and is leading Programmatic Solutions globally across all channels, supporting the commercial, data and product teams transforming the Group into a data-driven agency. With his former experience at IPG Mediabrands, as the Director Technology building "Mediabrands Audience Platform" for GSA, he works additionally on the Global Music Data Alliance between Havas and Universal Music and is launching a global C-level training program in programmatic. Before his position at IPG Mediabrands, he worked from 2007-2012 for DoubleClick & Google, growing the Rich Media business successfully for GSA & the Nordics and developed new features like "Multifloat" for these markets.
Alexandra Jarry, Head of Seller Cloud, Southern Europe, Rubicon Project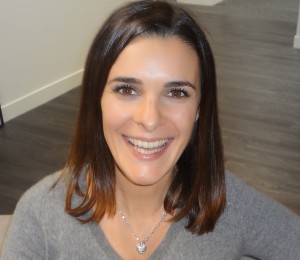 Alexandra is Head of Seller Cloud for the Southern Europe region at Rubicon Project and has been with the company for over 5 years. Her role is to lead and advise top publishers with their programmatic strategy. With her expertise, Alexandra has built a deep understanding for the region's market needs, strengths and challenges and has built strong relationships with industry leaders. Alexandra started in yield management as part of one of the first yield teams in the French market. Passionate about adstack optimization for publishers, she quickly became a leader in yield management. She holds a Master's of Marketing and Communications degree from La Rochelle's Business School.
Vincent Luciani, Co-founder and Managing Director, ARTEFACT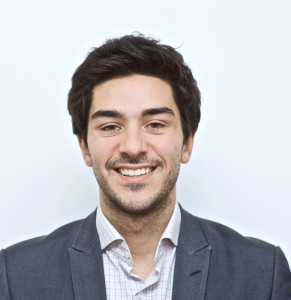 After graduating from HEC School of Management and Ecole Polytechnique, Vincent, digital and new technologies enthusiast, spent 4 years in the digital practice of the consulting firm McKinsey. In 2013, he founded Augusta, a consulting company focused on data-driven marketing. In 2015, he co-founded Artefact. The company designs ambitious data-driven strategies to offer the best digital experiences to customers, implements adapted and relevant tools to answer clients' needs (DMP, AdTech, MarTech, Big Data) and also develops tomorrow's technologies and products to deploy a true digital experience (data enrichment, data-driven content based on user journeys, analysis & management of campaigns).