ATS Paris 2018

Sylvain Deffay, Director of Programmatic, OMD France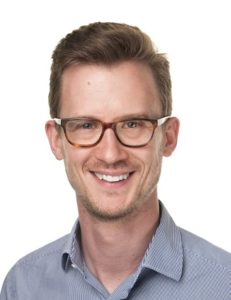 Twelve years' experience in digital advertising, preceded by 5 years of financial controlling. Sylvain specialised early on performance campaigns with Microsoft Advertising's global client in London and then got involved at the very start of Programmatic Advertising in Europe by helping to launch the Microsoft Exchange in late 2010. He then opened the Paris office of Infectious Media, the leading independent trading desk in the UK which he ran for 3 years prior to joining OMD France. He is now director of OMD France Programmatic and Mobile proposition.
Julien Gardès, VP Southern Europe, Adform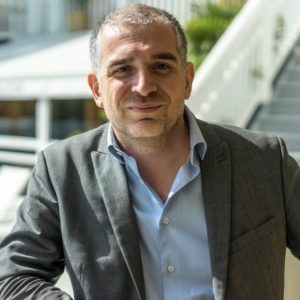 Based in Paris, Julien Gardès is the VP Southern Europe for Adform, working with Global Holding Groups, Trading Desks and Enterprise advertisers across France, Italy and Spain to increase adoption of the company's full-stack solution. Julien joined Adform in March 2017 from Rubicon Project where he spent  6 years developing the French operations from scratch and saw progressively his remit extended to ultimately be SVP Continental Europe. Prior to Rubicon Project, Julien served as Head of Technology Sales for WPP-owned 24/7 Real Media where he managed the French ad serving business unit and served as Co-President of TASC, The Ad Serving Club, in France. Prior to that, Julien worked at ValueClick Media (now Conversant) as Head of Operations and Publishers, where he defined the company's strategy for online display advertising formats including CPM, CPC, retargeting and behavioral targeting.  He spent five years before that at online performance advertising network MIVA, joining as Head of Business Development and working up to become Joint Managing Director.
Vanessa Bourdillon, Senior Demand Sales Manager UK & France, Fyber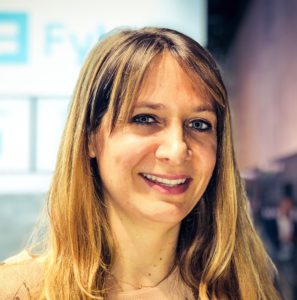 Mobile and AdTech expert with 14 years' experience in sales and marketing roles. Before joining the AdTech industry, Vanessa worked in mobile agencies in France (Backelite, Buongiorno) to help brands to enhance their digital experience. At Fyber since early 2016, she is in charge of the programmatic demand for the UK and France for all the Fyber group. Based in London, she works with global Demand Side Platforms (DSPs) and independent trading desks to develop the programmatic revenue for the group.

Jérémy Parola, Chief Digital Officer, Reworld Media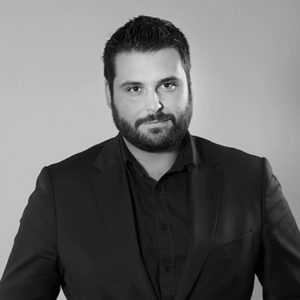 A graduate of EDHEC Business School and with a Higher Master's degree from CELSA, I was Head of New Media Business Development at La Tribune (financial newspaper) for 3 years. I am a part of Reworld Media's founder team, company we launched less than 5 years ago. I am in charge of our digital activities including our 19 websites management. The team is split in 6 parts including website and social content production, technical team, monetisation, programmatic and data, special ads ops and brand content, videos production.
Julien Theodose, Sales Director, France, TripleLift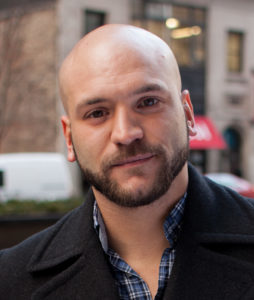 As Sales Director for France, Julien Theodose is responsible for generating both traditional and programmatic revenue for TripleLift. In this role he works directly with Agencies, Trade Desks, DSPs and Exchanges. Prior to joining TripleLift Julien worked 5 years as Senior Sales Manager for InMobi and also in the mobile agency Mobext. Julien holds a Master's degree in Communication from the EFAP School.
Philippe Boscher,  Head of Digital - Research - Data - Addressable TV & Innovation, TF1 Publicité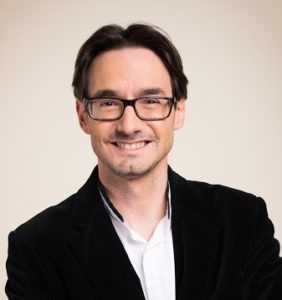 Philippe began his career in consulting at CSC Peat Marwick on issues of digital strategies and e-commerce. After 5 years in consulting, he then joined Microsoft in the MSN division, heading the Entertainment & Video editorial department. He developed the Cinema, Music, TV, Video Games content within the Microsoft ecosystem and then joined the Microsoft Advertising department in charge of branding offers. Philippe joined TF1 Publicité in 2011 as Digital Marketing Manager and Business Development. It has accompanied the development of the Replay video offerings on the 4 screens (PC - Mob - tab - IPTV) as well as the diversification of TF1 Publicité's media (creation of Place Media, setting up the Twitter Amplify partnership, Twitch, MCN Studio71 development on Youtube ...) He is now head of Digital - Research - Data - Addressable TV & Innovation.
Yann Blat, General Manager - France, The Trade Desk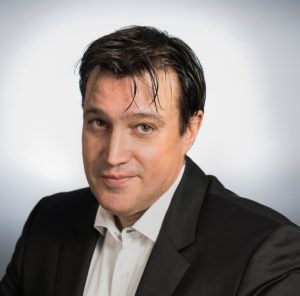 As Managing Director for The Trade Desk France, Yann Blat oversees a portfolio of agencies, media teams and aggregators at the cutting edge of digital advertising. Yann is a veteran of the online advertising industry, he has always been part of technology companies at the service of advertisers, agencies and publishers. He has built his experience through DoubleClick, Google, Mediamind/Sizmek, Facebook/Atlas. At The Trade Desk, Yann works with demand-side players to power the most granular audience-based buying platform in the industry. The company serves clients from offices in Western Europe, APAC, and across the United States.
Valérie Chavanne, Founder, LegalUP Consulting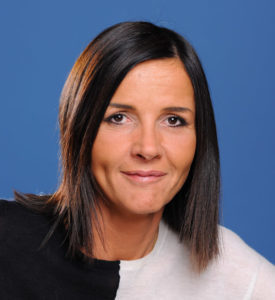 LegalUP Consulting is a boutique law firm based in Paris providing personal and pragmatic advice to technology companies. Valérie Chavanne founded the company in May 2016 after two decades of experience in providing strategic counsel and direction on critical legal, public policy, regulatory and crisis driven issues facing technology and online media companies. Furthermore, Valérie Chavanne is vice president of IAB France and member of IAB Europe Board and Executive committee.
Vaughan Denny, EMEA Sales, IPONWEB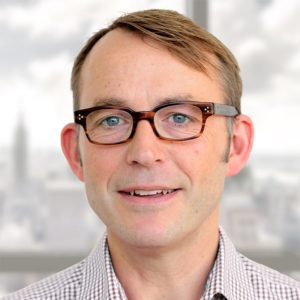 Vaughan joined in IPONWEB in 2017 to lead sales across Europe. He has worked for many big names such as DoubleClick, Google, Skype and Microsoft, and also spent time launching and helping new businesses to grow. Before working in online technology, he spent a few years in oil exploration, where he survived a shipwreck, pirates and stowaways – which perfectly equips him to thrive in the world of advertising.
Sébastien Robin, Managing Director France, SpotX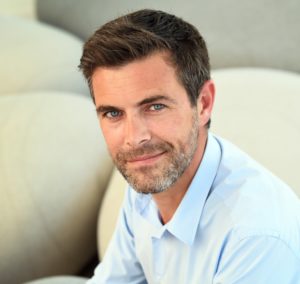 Sébastien Robin is the Managing Director for France at SpotX, the leading video advertising platform. Based in Paris, he is responsible for building the SpotX business in France. This includes working with premium publishers, broadcasters and media owners on their revenue strategies for video, mobile and connected TV as well as demand partners on opportunities including private marketplaces and Curated Marketplaces. Robin has 20 years of digital advertising experience. In 2010, he co-founded Affiperf, Havas' agency trading desk, spending four years as COO growing the company to deliver in excess of €100 million turnover. Following this, he spent three years as Global Programmatic Director of Havas Media, driving global partnerships and scaling programmatic advertising revenues across all channels. Based in Paris, Robin holds a degree in Marketing from ESSCA Ecole de management.
Ali Koné, Head of Ad Operations, Groupe Marie Claire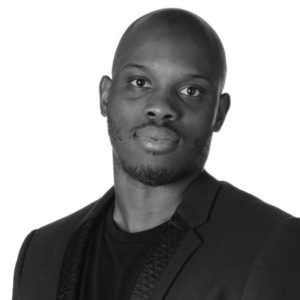 Ali started working for Groupe Marie Claire in 2008, where he holds the role of Head of Ad Operations, specialising in publisher digital programmatic. Ali's experience enables  him to interact with different departments within Groupe Marie Claire and to serve clients at different levels. He is in charge of traffic, programatic, technology partnerships, and print within the advertising network.
Yohann Dupasquier, CEO, Tradelab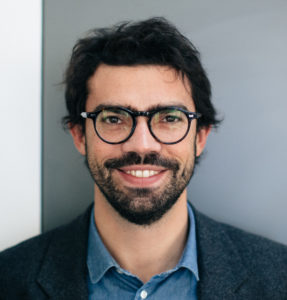 As a tech passionate and digital fan, Yohann started creating and monetizing websites at the age of 15 before becoming a "serial entrepreneur" starting 4 start-ups in the web design and advertising sector. He founded Tradelab Smartdata in 2010, a digital data processing entity, therefore Tradelab in 2011, its programmatic media buying extension. Tradelab, as technologic platform, marks today the first independent programmatic media buyer in France and it is also among the 3 main Europeans (SRI, 2017 source), staffed by 200 employees in its 6 worldwide offices.
Arthur Millet, Managing Director, La Place Média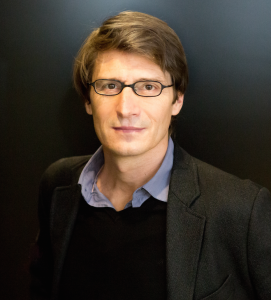 Arthur Millet started his career at Libération and Radio Nova. In 1999, he became interested in web and joined Grolier Interactive to work on a musical project portal . Back in the press in 2001, he is using its digital expertise first to Libération.fr and later for LeMonde.fr then as sales deputy chief manager for eight years. Since 2010, he was digital director at Amaury Médias and has been president of SRI during two years in 2014 and 2015. In September 2015 Arthur Millet joined La Place Media. Launched in the summer of 2012, La Place Media is the first premium adexchange selling the qualified digital audience from premium media sites of its five shareholders: TeaMedia, FigaroMedias, Lagardère Publicité, TF1 Publicité, France Télévisions Publicité, and their 35 others Medias partners.
Guillaume Charles, Deputy Director General, M6 Publicité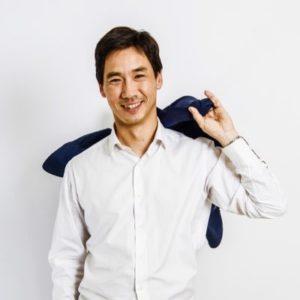 Guillaume Charles, deputy Director General of M6 Publicité led the Marketing, Digital and Studies for more than two years. Former student of École Centrale Paris, he earns an M.B.A from Insead Business School. Prior to joining Groupe M6, he spent four years at Arthur D. Little as Strategy Manager before joining RTL Group in Luxembourg in the role of Senior Strategy Executive. In June 2008, he was appointed Strategy and Development Director of Groupe M6. In 2012, he was made Strategy, Development and Distribution Director.
Mathieu Roche, Co-Founder & CEO, ID5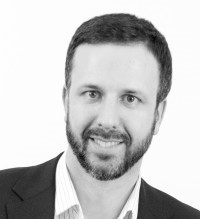 Mathieu Roche is the co-founder and CEO of ID5, the first centralised cookie synchronisation platform the ad tech industry. Mathieu launched ID5 after spending 15 years in ad tech, mostly at Data & DMP specialist Weborama. While at Weborama, Mathieu held various business development and managing director roles with responsibilities over France, the UK, Spain, Germany and the Netherlands. A regular speaker at industry events and contributor to trade press articles across Europe, Mathieu is a recognised expert of data-driven advertising technology solutions. With the launch of ID5, Mathieu continues his professional endeavour to make the industry more transparent, more open and more respectful of end-users.
Charles Emeriau, Director Publisher Development, Index Exchange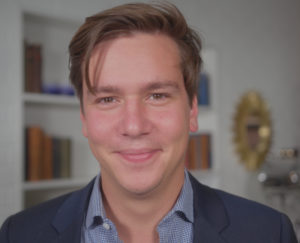 Ad tech passionate, Charles has worked very closely with publishers for the past 4 years, in order to help them understand how programmatic can be beneficial to them. He's specialised in header bidding, server to server & PMP Strategies.
Emilie Chau, Head of Display & Programmatic France, Artefact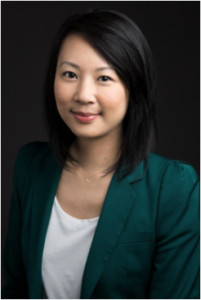 Emilie began her career in 2010 and joined the Dentsu Aegis Group as a project manager for display performance and then as Group leader for display performance. In 2012, she became Senior Performance Marketing Manager at Groupm. Emilie finally joins NetBooster/Artefact in 2014 as a Senior Display & Programmatic Consultant. In 2016, Emilie is promoted as Head of Display and Programmatic. Her role at Artefact Emilie's mission is to confirm Artefact's leadership on programmatic issues. One of Emilie's priorities is also to demonstrate to brands the value of a transparent, intelligent and relevant approach for each media action, via data-driven, tailor-made and cross-device strategies.
Isabelle Le Roy, Founder & CEO, tracks&facts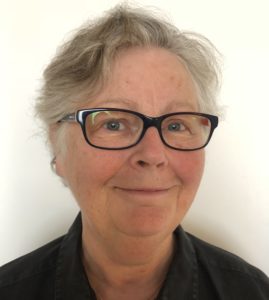 IsabelleLe Roy founded tracks&facts in 2016, a data alchimists company, dedicated to innovation and data analysis for media and advertisers. She has 35 years of experience in converting insights in action for various companies on the research side (Kantar Worldpanel, Sociologiciels, Mediametrie, CSA), advertiser side (Monoprix) and media agency (Havas Media). She is well known for her "no double talk" commitment. Read 
tracksandfacts.com
. Isabelle is a member of IREP, Esomar, AFM.

Fabien Scolan, Client & Business Development CMO, Leboncoin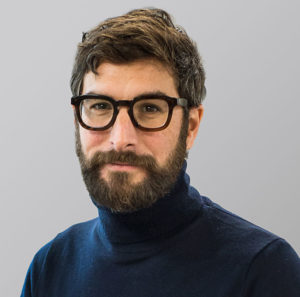 Fabien started his career as a Business Analyst at Vivendi Group in London for 3 years. Then he briefly worked as a partner, in a promotional items online marketplace start-up for one year (Atgoodies). After that, he joined La Tribune / Investir (LVMH Group) in which he worked in financial communication for 5 years, before joining Microsoft Group where he took the charge of the advertising activites of the financial industry for the first 2 years, then the international advertising activity of French groups for the 3 next years. For the past 5 last years, he has been working at leboncoin where he started the advertising activity, launched the sales house, defined the product & trade marketing, ad stack, operations & CRM. After one year in charge of the monetization strategy of Schibsted Group (unique shareholder of leboncoin Group), he is currently Client & Business Development CMO, and member of the executive board of leboncoin.

Olivier Ezratty, Consultant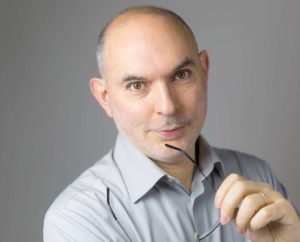 Olivier Ezratty is a freelance innovation expert helping organizations shape their product, ecosystem and business strategies. He is engaged in many startup and innovation communities: coaching and doing startups due diligences for investors, working in various verticals (telcos, healthcare, …) and as guest university speaker. He is an advisor in the Invst.io IOT dedicated investment fund and for the Wilco accelerator. He is also a member of the Strategic Advisory Bord of ARCEP, the French telecom regulator. He shares his techno-screening perspectives on his blog "Opinions Libres including his in-depth report on the Las Vegas CES published every January since 2006 and his thorough Startup Guide and published an open source ebook on artificial intelligence in 2017 "The usages of AI" (362 pages). Beforehand, Olivier Ezratty was a software development engineer and R&D lead at Sogitec, a wholly owned subsidiary of Dassault Aviation, and had various marketing and business positions at Microsoft France from 1990 to 2005, including Chief Marketing Officer. He has an Msc in Computer Science from Ecole Centrale Paris.
Michel Juvillier, CEO, Juvillier Conseil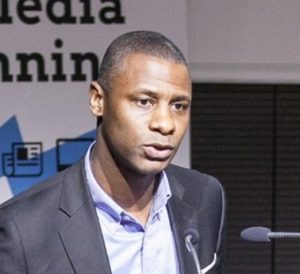 Michel Juvillier has almost 25 years of experience acquired in the French advertising industry. In 1992, he began his career at the newspaper Liberation for six years. In 1994 he launched the internet advertising activities of the newspaper.  In 1998 he joined Microsoft/MSN and spent almost ten years in various sales management roles. In 2008 he founded his own activity of consultancy, training and business development for publishers and advertising technology companies. In 2009 he introduced in France the first programmatic technologies for publishers (SSP - Sell Side Platform): Pubmatic and Improve Digital. Michel is recognized as a leading online advertising expert. Today, he's working closely on different key subjects for the actual ad industry as: adblocking, data marketplaces, off-line and on-line programmatic concepts. Several  ad tech and media companies collaborated or are collaborating with him : France Television, Canal +, BPCE-Banque Populaire, Caradisiac / La Centrale, Se Loger, Prisma Media, Le Bon Coin, TGI / Kantar Media, Ividence, Rue 89, Orange, Pubmatic, Groupe Marie-Claire, Index Exchange, Improve Digital, Têtu, Smart Adserver, New York Times, Turner, Adwanted, Vidcoin, AOL, Smart Ad Server, AlephD, Eyeota. Michel lectured at several French business and engineer schools (ISG, EMLV, IPAG, EFAP, ESSCA, Ecole Nationale des Ponts et Chaussées). He is also well known as a conference speaker and for his active collaboration with French professional advertising associations (IAB, EBG, UDA…) and think tanks (Hub Institute).
Samuel Profumo, Chief Data Office, Groupe Figaro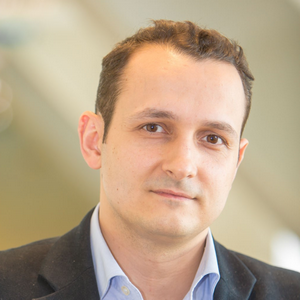 Samuel is the Chief Data Officer of Groupe Figaro. Reaching 80% of the French population, Groupe Figaro is the 1st french media destination in France. After graduating from Paris Telecom EM with a Master in strategic management, he started is career in print and digital advertising where he led operations, revenue management and digital strategy. He took in charge digital tools and analytics transformation, and contributed to launch different key initiatives, such as La Place Media, the first Premium Publishers Adexchange in Europe. During the last 4 years, he started and led a 30 people centralised data team dedicated to leveraging data value for publishers (Le Figaro, La Chaîne Météo, L'internaute, Comment Ça Marche...), e-business (Cadremploi, Viadeo, Ticketac, Marco Vasco...) and advertising (MEDIA.figaro, FigaroClassifieds, Zebestof...). His role oversees the group data governance, data strategy and data protection.