Three Facebook Ad Trends to Prepare For in 2015
by Ronan Shields on 29th Jan 2015 in News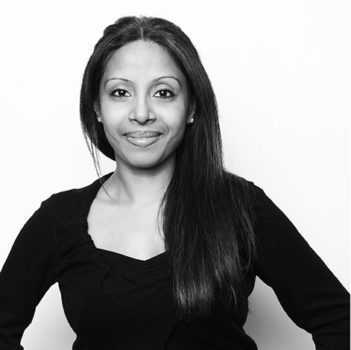 Mona Parmar, Glow VP of global operations examines some of the key trends to look out for on the world's largest social network in the coming year. 
Facebook's earnings announcement for the full year 2014 feels like the perfect opportunity to look ahead to how we view advertising on the world's largest social network evolving in 2015. Here are the three key trends we at Glow Digital Media suggest watching from an advertising perspective in 2015 on Facebook:
Video advertising on Facebook will explode like mobile did in 2014
The acquisition of LiveRail clearly signalled Facebook's intent in the video advertising space. Video and mobile are two key themes of digital advertising in 2015 so it's not surprising to see them here, however, for Facebook the growth of video has been quite sensational. From November to December in 2014 we saw video impressions served on Facebook through our Glow Machine platform increase 917% month-over-month (Glow Social Advertising Index - Q4 2014).
With this kind of growth, Facebook is clearly positioning well as more TV ad dollars make the switch to video advertising online. As an advertiser it's key to think about how you want to transition your offline TV commercials or online video creative to the social environment on Facebook. It's best to create multiple variations of creative and test, learn them optimise the best performing creative for the social context of Facebook versus TV or YouTube.
Facebook becomes one of the primary channels for driving mobile app installs and engagement
A big part of Facebook's focus since going public has been on opening up their mobile advertising channel. They've managed to do this, and some. By the end of 2014 we were seeing nearly two thirds of Facebook impressions served through the Glow Machine running through smartphones and tablets (Glow Social Advertising Index - Q4 2014), which clearly signals Facebook's success in reaching their mobile-first targets.
With experience alongside successful mobile brands such as Spotify and various mobile gaming brands such as King, we've seen how effective Facebook has become as a channel for driving mobile app installs and engagement. However, with verticals such as retail and travel now working extensively on their mobile user experience and driving mobile app installs and engagement the significance of Facebook in this area will only increase. This growth in mobile app promotion and re-engagement through Facebook will increase demand from advertisers for the integration of data from Mobile Measurement Platforms (MMPs) into their social advertising optimisation.
More brand dollars move to Facebook
Given how competitive share-of-voice has become on the Facebook News Feed, we're expecting to see a shift in brand budget allocation throughout 2015. Brands in verticals such as FMCG and luxury retail have largely underinvested in Facebook paid promotion thus far. As competition increases to get their content and messages in the News Feed, it's likely brand advertisers will increasingly be turning to paid promotion on Facebook to generate reach and awareness. This - in combination with the growth in video advertising which will shift budgets from TV advertising - is likely to see Facebook gain a greater share of the large brand lines in marketing budgets.
As we look ahead to 2015, it proves to be another year of rapid innovation for Facebook advertising. For advertisers, the priorities need to be focussed on answering three key questions:
- How are you going to adapt and test video creative for the social context of Facebook?
- How are you going to integrate Facebook advertising into your mobile app promotion / re-engagement strategy?
- What existing Fan Page content is going to work well using paid promotion on Facebook and what ad formats are going to be most effective for it?
Once you answer these questions for your brand, you'll be well placed for Facebook advertising success in 2015!
Cross-ChannelEMEAFacebookMobileSocial Media