The Festival of Creativity (Powered By Data)
by Ronan Shields on 3rd Jul 2015 in News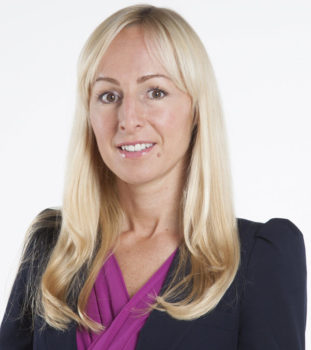 As the advertising industry returns to normality after a week on the Côte d'Azur, Oracle Marketing Cloud's Zuzanna Gierlinska reflects on the increasing presence of AdTech and Marketing Tech at the Festival of Creativity following Oracle's debut appearance…

To a Cannes first-timer, you could be forgiven for leaving this year's event wondering what it was that you'd just attended. Was it a celebration of great creative advertising? A thought leadership conference? A music festival? A tech conference?
The answer is, all of the above.

The event is not suffering from an identity crisis. Rather it's evolving to reflect new sources of creative inspiration, the emergence of new channels and the changing expectations of today's consumers on how they want brands to interact with them.
Developments in technology have a massive impact on each of these issues and are playing an increasingly fundamental role in the creative process. Merging data with creativity was definitely the topic du jour. Discussions ranged from how to strike the right balance between the two, to where data could and should be used in the creative process and how to practically bring in a culture of insight-led, data-driven marketing and creative.
Breaking onto the main stage

It's clear that brands, agencies and publishers alike have finally switched onto the value of using their data to craft impactful, measurable campaigns. Dentsu, Zenith Optimedia and iProspect each had their own sessions in the Palais and on the beach giving a nod to data, science and performance in creativity. AirBnB's Jonathan Mildenhall highlighted the challenges of using data without an overarching data strategy.
This new-found appreciation for data across the creative community is in stark contrast to previous years', where respected industry voices railed against a future in which tech and creative bravery could peacefully coexist.
It's testament to how far adtech and marketing tech companies have come in a relatively short period of time, and highlights the changing world of the CMO. Today marketers have to delight and capture the attention of their desired audience on one hand, while proving that those interactions are meaningful to the business on the other to justify their budgets.
Beyond the stage, prime locations along La Croisette and harbour side were crowded with marketing and adtech companies, each showcasing their own unique take on how their tools and data analytics capabilities can empower brands, agencies and publishers to deliver more customer-centric campaigns that take the right content and creative to the right audience at the right time.
Which will triumph at Cannes: ad tech or martech?

From a tech perspective you can forgive this year's attendees for suffering from a case of information overload. The sheer number of ad tech and martech companies crammed into a small space, each promising to deliver impressive uplift in RoI, targeting and personalisation and vying for attention in 35 degree heat certainly made for an intense introduction to the uninitiated.
Implementing technology and changing working practices is a daunting and complex journey to embark on to begin with, and the onus is really on technology companies to make it as easy as possible to start that journey with confidence.
Where, ad tech provides a way of serving creative to the right audience at the right time on the right channel at scale, martech allows companies to use the data from those initial interactions and build long-term customer loyalty with an automated approach that remains highly personalised.
The companies that combine the two as part of an overarching data strategy will be the ones that create the impactful ideas and memorable campaigns of tomorrow.
Their campaigns will be as successfull commercially as they are romantically, and – crucially – they'll be able to prove it.
2016 and beyond…
The debut of the Lions Innovation – a festival within the Festival dedicated to data and technology – reflected the industry's wider shift in mindset towards how, by its own admission: "data and technology are driving creative solutions in ways never seen before, and at a rate that's unprecedented."
While there was no Grand Prix in the inaugural Creative Data Lions, the use of data to fuel creativity is undeniable and it won't be long before the Lions Innovation or Creative Data Lions merge into the main programme in the same way that data will soon become a standard element of any and every successful creative campaign.
The next wave of creative will continue to result in poignant, ground-breaking advertising. What will change is that agencies will gain the confidence of knowing their campaigns will resonate with the right people before even going live. And while this may seem less romantic than the risk-taking and bravery that the industry has celebrated to-date, it certainly points to a stronger impact for great creative work moving forward.
AdvertiserCannesCreativeMartech