Targeting Audience is More Effective than Content; LATAM Opportunities are in Mobile & TV
by Ronan Shields on 6th Jul 2015 in News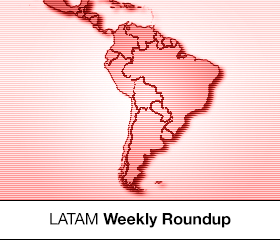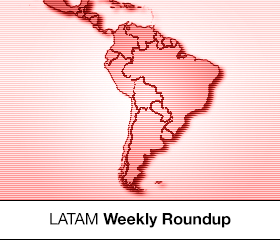 This week, ExchangeWire's LATAM roundup brings a recent research from Tail Target comparing the performance of campaigns based on different ways of targeting; a market analysis about the opportunities in the region; and a change in the marketing management of Dafiti, a retailer company in Brazil.

Research: CTR increases up to 70% when targeting audience

A recent study made by Tail Target shows that campaigns that target audience reach a CRT up to 70% higher than the ones with no targeting at all. When comparing a campaign that target only audience with pieces that only consider content in their targeting strategy, the CTR is still higher, in 15%.
The company analysed 80 million banners impressions in 42 different campaigns in their platform, although the regions were they ran were not disclosed. Commenting the results, Cristiano Nóbrega, CEO, Tail Target, emphasises that even when a campaign reaches specific publishers with specific content, the results tend to me more attractive when the marketers are aware of the audience, and therefore target specific groups.
"A campaign that uses both audience and content targeting can have a CTR 5% better than the one that used segmentation only based in the content. It demonstrates that context where the piece is also represents an important impact", he said. Obviously, the desirable scenario considers all possibilities of targeting — yet the results show that the more you know your consumer group, the better.
LATAM: enormous opportunity in mobile and TV

Maren Lau, CMO, IMS Internet Media Services, spoke to eMarketer about the Latin American market in terms of audience and growth. With an increasing mobile audience — who often evolves from a regular mobile phone to a smartphone, not necessarily investing in desktops or laptops — she emphasised the opportunities for geolocation services and advertising, specially mobile-first platforms.
TV and video advertising was also one of the major points pointed as a great opportunity for tech platforms and advertisers, with a strong need to run local operations to surpass challenges of bidding and taxes. As ExchangeWire.com.br has pointed out, programmatic video has been one of the hype areas, with companies like TubeMogul, Teads, and DynAdmic starting and consolidating local operations in the past two years. Last month, AppNexus also launched their video platform, which will be rolled out globally. With the recent purchase of RealMedia Latin America, expectations in the region are high.
Still, as the market is aware, Brazil's GDP is not growing as much as in the past year. As a trend, ad budgets follow this pattern and get smaller, too. Yet, she highlights that digital is still growing in market share in the advertising market, with a lot of interest in programmatic, way above other counties in the region.
The full Q&A can be read here
Barbosa leaves Dafiti to assume VivaReal

Gabriel Porto Barbosa, former director of marketing at ecommerce retailer Dafiti in Brazil, left his position after being one of the first players in the country to adopt programmatic solutions to enhance seasonal campaigns. He is now vice-president of marketing, VivaReal. This information came from his LinkedIn account.
VivaReal is an online portal in the properties sector in the country, with more than 1.8 million residential houses and commercial buildings advertised for sale or rent. The website operates in 14 Brazilian cities and has more than six million monthly visitors.
Until the end of this Monday, ExchangeWire Brasil could not reach Dafiti to update who is the new executive leading the marketing role.
AdvertiserLATAMProgrammaticTargetingTrading