99% of Consumers Do Not Trust Advertisers with Their Data; Smartphones Account For 88% of Mobile Video Views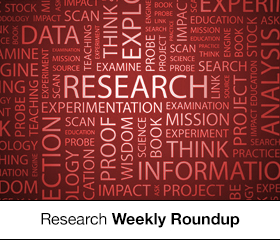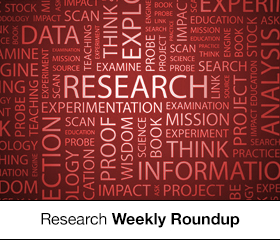 ExchangeWire Research's weekly roundup brings you up-to-date research findings from around the world, with additional insight provided by Rebecca Muir, head of research and analysis, ExchangeWire. In this week's edition: 99% of consumers do not trust advertisers with their data; Smartphones account for 88% of mobile video views; 80% of consumers watching VOD; and authenticated video sees triple-digit growth.
Consumers apprehensive of handing over data
In the UK, 99% of consumers do not trust advertisers to look after their data, according to new research from Axicom. Despite this, just over a quarter (27%) of consumers are willing to sell their data, with 41% believing their data is worth more than £500 per year.
More than half of consumers (54%) worry about advertisers misusing their data, highlighting a lack of trust between consumers and brands. More than sixty percent (62%) of consumers are interested in receiving localised offers; however, 39% of consumers are concerned that their mobile publicly shares their location.
Seventy percent of consumers expect to share their personal details just once with a company, with 66% stating that companies should be aware of their purchasing history when they contact them.
Smartphones account for majority of mobile video views
Globally, in Q3 2015, smartphones accounted for 88% of mobile video views, compared with 12% on tablet according to Ooyala's 'Global Video Index Q3 2015'. Mobile is consumers preferred access method (69%) for short video content, with four-fifths (79%) of consumers watching longer content on connected TVs.
Tablets and smartphones accounted for nearly half (46%) of ad impressions across publishers, broadcasters and networks, with desktop seeing a 14% decrease in impressions from Q1 (54% versus 40%).
Deal ID transactions increased 150% quarter-on-quarter, with real-time bidding seeing a 235% increase quarter-on-quarter as a result of more premium inventory being made available via private marketplaces.
Smartphones achieved the highest fill rates (87%), followed by desktop (82%) and tablets (72%). Tablets had the highest video ad completion rate (92%), followed by smartphones (89%) and desktop (82%).
Over 80% of consumers watching video on demand
Across the US, UK, and Australia more than eighty percent (83%) of consumers watch video on demand, according the Limelight Networks 'The State of Online Video Report'. More than a third of consumers (36%) now watch more than four hours of VoD content per week, up from 30% in April (2015).
Mobile video ads increase purchase intent by 104%, new figures from Widespace reveal. Video ads increase brand consideration by 37% and brand awareness by 10%. Video ads have an average view time of 9.7 seconds, with 55% of consumers watching three seconds or less.
Nine-in-ten consumers who find a video advertisement interesting do not click to start the video ad. Adrian McDonald, chief product officer, Widespace commented: ''We have identified that videos starting to play in-screen offer a better reach and make it easier for advertisers to engage audiences with relevant messages. This is because no click is required."
Consumers increasing frequency of TV Everywhere viewing
In the UK, TV Everywhere (TVE) viewing grew 37% quarter-on-quarter, according to Adobe's 'Digital Video Benchmark Q3 2015'. Authenticated video grew 102% year-on-year, with a 37% quarter-on-quarter growth.
Connected TV devices saw triple-digit year-on-year growth (130%), accounting for 23% of TVE viewing. The average number of videos watched per month on connected TV devices grew 30% year-on-year to 10.7%, up from 8.2%.