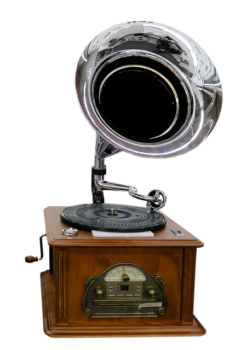 In January, the IAB Tech Lab released the OpenRTB 2.4 protocol for public comment. With the opportunity for comment now closed, and the protocol awaiting release, ExchangeWire delved into the pending updates that will be supported with the latest version, with particular fascination with the release of digital audio object support.
To take a step back, OpenRTB came into being in 2010 as a new API specification for an open protocol for automated digital media trading across platforms, devices, and advertising solutions. Over the years, OpenRTB has been responsible for developing the harmonisation of mobile and desktop advertising, increased support for video and native ad formats, improved location targeting, and support in the fight against ad fraud.
Fast forwarding to 2016, the 2.4 version offers multiple improvements, including video skippability support and the introduction of encryption. However, one of the most interesting developments is the launch of digital audio support. This is the first time that digital audio advertising has been included in the open protocol for automated trading and signifies a clear shift in the direction of RTB.
Digital audio advertising has been on a long, yet fairly muted, journey in the digital space. According to RAJAR, in the UK radio arena, 56% of the population (approximately 30 million people) tune into radio via a digitally enabled receiver (DAB, DTV, Online) each week, with the share of radio listening via a digital platform at 42%, so its digital transformation continues to grow.
It is important to make the distinction between digital radio and digital audio. Digital radio is only one of three areas that makes up the digital audio landscape, which also includes music streaming and podcast services. In 2014, Global (owners of commercial radio stations such as Heart, Capital and Classic FM) launched the Digital Audio Exchange (DAX) in an effort to solve the issues of fragmentation in the digital audio advertising space. This was the biggest development ever to occur in the UK audio advertising industry and allowed for brands to advertise programmatically across a range of streaming platforms with a single point of entry in a market where 17 million people stream digital audio on a weekly basis.
So, if DAX already allows the trading of audio ads programmatically, why and how will the support of digital audio objects in an open protocol develop the digital audio advertising industry? Officially, the OpenRTB update will support audio ad units in both DAAST (digital audio ad serving template) and VAST (video ad serving template) protocols. This basically means that there will be standardisation for audio programmatic within radio, streaming and podcasts, allowing industry-wide adoption of audio ad formats alongside existing ad formats. ExchangeWire were keen to understand the views from leading players within this space on what this would mean for the nascent medium.
Exciting progression
"BidSwitch is focused on working with both our demand and supply partners to help rapidly scale the programmatic infrastructure and ecosystem connectivity. The latest developments to the new OpenRTB v 2.4 specification represent an exciting progression for us, especially as it pertains to programmatic audio, and we are currently actively updating the BidSwitch protocol to enable support for our partners. In the last 12 months, we have seen significant interest in programmatic audio and are now in the early stages of bringing on audio supply."
 - Matt Miga, Senior Director, BidSwitch
Supply growth
"The inclusion of audio to the OpenRTB 2.4 is a positive step forward for the nascent digital channel. The standardisation of how an audio ad impression is categorised and traded should lead to the growth of supply in the marketplace; increasing competition and fostering innovation, all necessary requirements for future success."
 - Ed Fanning, Director, Product & Technology, UK, Xaxis
New dynamic
"I don't think the traditional audio format will cease to exist, owing to the regulations in place for how many audio ads can be served and for how long, but the interesting thing this brings is the way in which marketers can now optimise their investment and message into each format (AM/FM Broadcast, Podcasts etc.). This optimisation can happen quickly and easily, which brings a whole new dynamic to radio planning and buying. Early stages, but will be fascinating to see this play out. It's a big step in the right direction, generally, but will take some time to fully adopt via OpenRTB."
 - Wayne Blodwell, Head of Programmatic, iProspect UK
Data & delivery
"Whilst the announcement is good news for the radio sector, there are two major hurdles that will need to be overcome before it can become scalable and worth the investment: data and delivery.
"Audience data is currently limited to online and mobile, with broadcasters struggling to organise themselves for the collection of first-party data. In-car still plays a pivotal role in delivering audio's scale with approx 60% listening done in this environment; but current tech doesn't allow for audience data transfer. Until this happens, it will be tough to monetise via programmatic channels. As owned music libraries continue to grow, and the likes of Apple Car Play on the horizon, commercial radio must adapt and work with technology suppliers to make sure it doesn't fall down the pecking order for consumers' first point of call for audio. The three horsemen of the apocalypse – Apple, Amazon, and Google – look like they may well become competitors of the likes of Global, Bauer, and TalkSPORT, as they evolve in the audio space with the added advantage of considerably more cross-channel data.   The really sustainable opportunity will come when there is the ability to overlay cross-media data to reach the target via any channel. Once programmatic truly becomes platform agnostic, revenue will follow the audience and radio will take its fair share of the advertising pound.
"Secondly, audio delivery via DAB or AM/FM is still undoubtedly the best way of delivering an uninterrupted audio stream.  If car manufacturers can get past the technological boundaries of streaming while a car is cruising at 70 mph, then uptake will follow and broadcasters will have the scale they need. As technology currently stands, streaming can't deliver an uninterrupted experience; so, a hybrid system of both looks the most likely scenario. Ultimately, commercial success will follow consumer uptake and a large part of this will require improving in-car streaming."
 - Anthony Mann, trading director, VivaKi