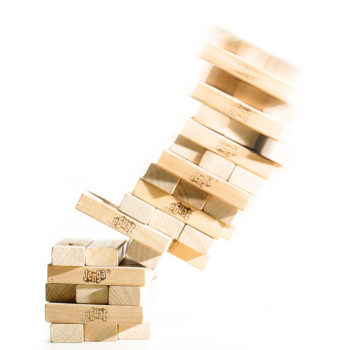 Ad technology stacks have long been lauded as the maximiser of yield and efficiency for brands and something of a no-brainer for those considering shifting their media buying activity in-house. But how can brands make a technology stack work for them and, moreover, build an effective hybrid model out of existing specialist solutions? Michael James (pictured below), managing director EMEA, Accordant Media, outlines to ExchangeWire the steps required to avoid ending up with a 'Frankenstack' solution.
According to WPP CEO Martin Sorrell, brands taking programmatic buying in-house is nothing more than a short-lived trend; but the data tells a different story.
A study from the Association of National Advertisers (ANA) – which prompted Sorrell's remarks – indicates almost a third (31%) of marketers have already expanded their in-house programmatic capabilities. Many of the larger advertisers are taking a hands-on approach to programmatic strategies to enable real-time marketing, achieve increased media accountability, and gain control of their own data. This inevitably involves significant development of, and investment in, their in-house technology stack.
An effective programmatic solution requires four key pillars: data aggregation and management, media buying, analytics and attribution, and reporting. Marketers looking to take programmatic in-house must decide how to approach the complicated task of creating a technology stack that successfully integrates all of these functions.
Building the technology from scratch is one option; but this requires an enormous investment in talent and resources. Another option is to stitch together existing point solutions to create a hybrid stack. This approach has a poor reputation – with defective results labeled 'Frankenstacks' – and critics cite a lack of interoperability between platforms as an insurmountable problem. The third alternative is to use a programmatic expert who wholly understands the marketer's business to provide a fully managed service, integrating all the technologies required for programmatic success.
Despite the challenges associated with creating a hybrid in-house stack from disparate solutions, many marketers still explore this approach, believing it has potential to deliver maximum return with minimal investment. If done with due diligence, building a hybrid stack may be a viable option for some brands, but there are four key points that marketers should keep in mind to avoid creating a dreaded Frankenstack.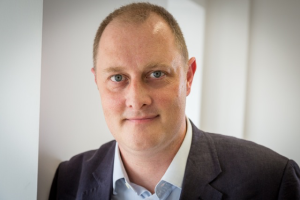 The right team is essential
Creating a hybrid technology stack requires the right in-house team with the necessary experience and skillsets. Programmatic is a people-dependent discipline; so marketers must ensure they invest in the internal organisation and recruit people skilled in areas such as media planning, ad operations, analytics, optimisation, and database management.
Goals should determine solutions
The first phase in creating a bespoke technology stack is to evaluate available inputs and define ideal outputs. Rather than considering how it will work, marketers must focus on exactly what they want their technology stack to do, with no compromises. Once business needs are established, marketers can begin to identify the various components of the stack required to achieve them.
Solutions must be an exact fit
In an ever-expanding ad tech ecosystem, the range of solutions available is extensive, so marketers will find plenty of existing technologies to meet their needs. For each component, marketers should identify and assess a variety of solutions to determine which best suits their requirements. If a solution doesn't already exist to do precisely what is needed, it may be necessary to develop certain components in-house to ensure business goals are met and avoid settling for the next best thing. By using external solutions, where they exist, and developing solutions where they do not, marketers can benefit from the engineering talent of ad tech solution providers and focus their in-house efforts on the areas where they can deliver maximum value.
This research and development phase is crucial to avoid being lumbered with a Frankenstack and marketers should take as much time as necessary to ensure every single component does what it should – without needing to make changes further down the line. This is easier said than done, when the sales department is demanding quick results; but is essential to avoid ending up with a stack that doesn't deliver.
Inter-solution compatibility is critical
Once potential solutions are identified, marketers must check whether they can talk to one another cleanly. Each component must work within a compatible user space to sync effectively, and connections should occur at a granular level, for example at impression- rather than campaign-level. Interoperability between point solutions to create a fully functioning technology stack is perfectly possible as long as system integration is fully considered at the implementation phase; and is reassessed every time a new component is added.
If all the points above are considered, it is possible to create a hybrid stack from suitable point solutions without creating a monster. But very few brands have achieved this goal with a great degree of success, and many have found that they've created a new set of problems, rather than solving for the original requirement. For most time-strapped marketers, that means shifting focus from driving sales to becoming technologists. Choosing a full-service, transparent programmatic provider, with an open stack, can often provide the best of both worlds and ensure that the focus is kept firmly where it should be.