Ad Spend Predicted to Fall for the First Time Since 2013
by Rebecca Muir on 20th Jul 2016 in News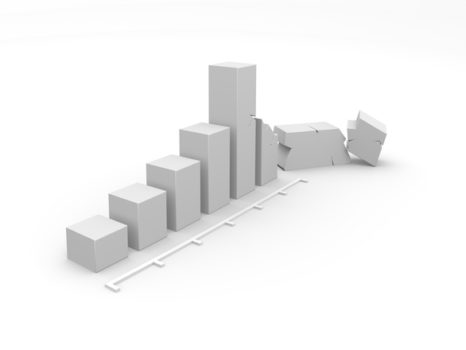 During Q2 2016, internet marketing budgets grew by 10.9% lengthening the current period of expansion to seven consecutive years, according to the IPA Q2 2016 Bellwether report (released 14 July). However, ad spend is predicted to fall for the first time since 2013. 
Events, internet, and main media advertising were the primary beneficiaries of the upwards revisions to marketing budgets. Events marketing revealed a series record net balance of +13.4%, a sharp rise on Q1's +6.3%. Internet recorded a net balance of +10.9%, up from +9.8% in the previous survey, continuing the period of expansion to seven consecutive years. Within internet, search/SEO also showed a significant rise from +2.8% in Q1 to +7.6% in Q2, marking the best reading since the first quarter of 2015.
It is not surprising that events and internet advertising show strong growth, both are measurable, therefore, ROI can be calculated, which is important during uncertainty. The reduction in spending on market research (-4.3%), sales promotion (-4.3%), and direct marketing (-0.5%) supports this hypothesis as all three are less accountable.
A record 68% of marketers reported unchanged budgets over the quarter, instead opting to migrate marketing spend around different sectors, remaining within previously agreed budget caps.
Rakhee Jogia, regional director, Rakuten Display (pictured right) advises brands to make sure their cross-channel strategy is top-notch, she said: "It's clear from the latest figures that, whilst the industry has enjoyed a period of consecutive growth, apprehension surrounding the UK's future might well mean budgets need to start working a little harder.
"Although internet budgets show no immediate signs of tailing off, brands shouldn't be serving the same ads across every single channel; not least because the number of channels is set to proliferate enormously over the coming months but also because smart targeting is becoming a strategic imperative. Brands should be honing in on the products and display assets that will work best on the channels that serve them most.
"Simply put, what works on your website won't necessarily work on Facebook and, with all the data being shared by consumers on social media platforms, there's no longer any excuse for un-targeted campaigns. With social in mind, it's time for marketers to realise the value of using retargeting insights in particular to drive better prospecting and develop the conversation towards what should be a far more effective product discovery stage. There's a simple science to this: constant testing."
Building on the idea that there's no longer any excuse for un-targeted campaigns, Will Bishop, UK country manager, ADventori, (pictured left) said: "The latest ad tech offers brands and creatives the broadest range of tools to maximise and measure the impact and engagement of a piece of advertising. Programmatic buying, geo-targeting, moment marketing and dynamic creative are all tools that can provide a new lease of life to creative agencies looking for ways to provide the greatest value possible.
"For our industry to survive and thrive in an already crowded marketplace – both with this new uncertainty of Brexit and the old challenges of ad blocking, ad fraud and viewability – it is more vital than ever that we utilise these tools to reimagine ads as a creative service for consumers, rather than an irritation."
Due to the deterioration in confidence, and the wider uncertainty regarding Brexit, Bellwether has downgraded its ad spend forecasts to -0.2% for 2016 and -1.3% for 2017. This is first time since 2013 that Bellwether has predicted a fall in ad spend. Before Q2, Bellwether had previously predicted +3.3% and +2.7% growth for 2016 and 2017 respectively.
"With any kind of economic shock, it is often [smaller companies] that are most impacted", cautions Matt Byrne, UK director, FastPay. In order to survive in the current economic climate "it is crucial for ad tech companies and smaller publishers to take the right actions to ensure that their growth isn't adversely impacted", continued Byrne.
Vendors often resort to low pricing in order to win business in the highly fragmented and, therefore, competitive ad tech ecosystem. If margins are squeezed too tightly we may see some vendors dropping out of the field. We may also see the martech behemoths (Oracle, SAP, IBM, Salesforce, Marketo (recently acquired by Vista Equity Partners) take advantage of the declining fortunes of smaller companies and make a series of acquisitions.
Conor Shaw, EMEA MD, Marketo said: "Marketers should see these forecasts from the IPA as a motive to make smart, structural changes that effectively optimise and safeguard outputs to better deal with economic fluctuations. For instance, historically, sales and marketing have sat apart, arguing their differences over diverging objectives, but this structure needs to change and the two teams should now align more succinctly to better serve their customers and make the greatest use of ad spend.
"Sales teams must be aware of the information the customer has already been furnished with to ensure the experience moves forward, irrespective of the communication channel. As custodians of the digital touchpoints consumers come into contact with, marketers are now the best-placed people in the business to support the sales team in this endeavour. By working together, and sharing the benefits of online spend, whether it be better automation, attribution or display, both departments can work towards enabling a tailored experience for each and every customer. When this is the case, both teams are set to succeed."
An optimistic Niel Bornman, global chief product officer, iProspect hints that 2016 could be a prosperous year for digital media agencies. "While it's a worrying time for brands that are juggling their own financial concerns as well as those of consumers, previous experience teaches us that it's crucial to maintain a brand presence during times of economic strain. When looking at leaner budgets, marketers will continue to look to digital for its measurability and accountability.
"From an agency perspective, the edge will be afforded to those skilled in making data actionable, driving both greater consumer engagement and brand return on investment. In this sense, agencies, and digital agencies in particular, should see this as an opportunity to show their worth – by guiding brands through this trying time, and proving the value of data-driven, consumer-centric media."
Brand safety and ROI will become more important than ever to advertisers who "will become more risk-averse seeking safety in their media investments, as well as being more cost-effective overall", according to Bornman.
This could be good news for the industry as a whole, as it will no doubt lead to more media audits that will expose the pockets where there is a lack of transparency, or 'highly questionable' media selling.
Technology companies will need to adapt to marketers' more cautious approach to media trading. Sebastien Blanc, SVP revenue, Skimlinks, told ExchangeWire that he believes "as technology partners, we are responsible for assuring our clients that there is transparency, accountability, and a genuine ability to market to people based on their intent to purchase. Some old-practice fraud, non-viewable ads, blackbox data vendors will be ever more scrutinised and faulted as the industry veers towards quality and efficiency".
Such rigorous testing of media quality will require collaboration across the ecosystem, according to Blanc, who said: "In times of uncertainty, the market becomes more sceptical. Vendor alignment will be crucial. Providing clear reporting on revenue and conversion attribution, for instance, brings confidence to advertisers in their digital spend allocation and ensures it is not being put to waste."
Another factor to consider is that Berlin is circling East London aiming to entice companies over to their burgeoning tech scene, the digital marketing world will need to be on high alert to make sure they're also retaining their talent to run successful businesses.
Many ad tech vendors have been fighting to win brand awareness budget arguing that programmatic is just as capable as traditional media when it comes to reaching consumers in an engaging way. Alex Rahaman, VP programmatic, Sizmek, believes that the economic uncertainty will cause a marketers to reverse this trend, opting for the more secure approach of using traditional media for brand awareness campaigns and digital channels for direct response. He said: "In the wake of recent political changes, the economy remains strong and it's reassuring to see a growth in marketing budgets. While any change in the economic landscape will drive caution from marketers, we expect this will manifest in a shift of focus from higher funnel brand activities to more secure direct response channels such as digital."
Looking to 2017, Rebecca Mahony, CMO at Teads, said: "With Brexit having a huge impact on ad spend for 2017, marketers will be more cautious with their budgets. It's therefore no surprise that online advertising is one of the only areas to see an upward revision in budget, given 2015 saw record spend on digital ads. Online video in particular has grown strongly, helped by guarantees of 100% viewability and targeted audiences through programmatic. This value and accountability will be crucial if the overall slowdown continues over the next few quarters.
"We must also make improvements to the user experience of ads on sites if we are going to turn the tide on ad blocking. Our industry shouldn't get distracted from tackling these issues by a drop in ad spend."
There is another shift that has been happening for a while but may well be accelerated in the current economic climate "cookie-based marketing will gradually be phased out and a more robust people-based approach – where a personalised user experience is front and centre – will be the leading choice for advertisers who want to improve campaign performance by developing a deeper understanding of their audience", said Katie Field, UK MD at Viant.
Note: the vast majority of respondents had submitted their results before the announcement of the Brexit.
AdvertiserAgencyDisplayMedia Spend