Segment of One: Why Personalisation Could Become a Victim of its Own Success
by Lindsay Rowntree on 29th Aug 2016 in News
Can there be too much personalisation? Conor Shaw (pictured below), EMEA MD, Marketo argues that now the 'segment of one' can truly exist, we could run the risk of making marketing too predictable. Shaw writes exclusively for ExchangeWire to argue that, while personalisation should be a core part of any marketing strategy, marketers shouldn't ignore the power of discovery in consumer engagement, which over-personalisation can hinder.
Our digital lives are becoming ever more personalised. From the BBC's new content app that tailors recommendations from iPlayer and the BBC News, to Amazon's Dash replenishment service, marketers and consumers alike are winning back time courtesy of technology's growing capabilities to automate and learn from prior examples.
Now that we have the technology to effectively personalise every communication, the concept of mass customisation has been able to move itself forward and the 'segment of one' can truly exist. From a marketing perspective, it's only logical that personalised, relevant and timely messages are used to cut through the reams of content saturating the internet.
While it follows that building ideas based on a wealth of insight are more likely to deliver across these factors, marketers need to ensure that too much personalisation doesn't begin to dull marketing. Predictable is boring. Data will always help to cultivate one-to-one relationships over time, up-selling your products and services at the right time, but if we're recycling the same insights to the same people, where is the opportunity for market growth? 
The paradox of personalisation is that identifying our past behaviour may not indicate future behaviour and if marketers personalise too much, curiosity is curbed outside of pre-defined preferences. It all comes down to how we use the technology available to us and the extent to which we allow these tools to dictate how we engage with consumers. 
Turing's test 
A core factor in the technology dilemma facing marketers is that despite the advances in automation and machine learning, most customers are not ready to be considered entirely predictable and they know when they're being approached this way. The random and unexpected leaps that take place in the human mind not only create an unparalleled environment for ideas, they also form a critical function in how we perceive and react to new information.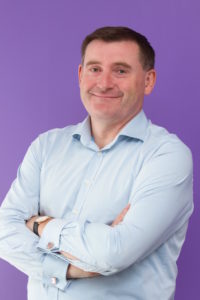 This isn't to say technology and creativity are two forces set against one another, used properly, technology can liberate creativity. Having the technical agility to respond to evolving customer conversations is an important enabler, but if those communications continually fail to catch the eye of wider audiences and don't offer any inspiration or new ideas, it's a slippery slope to business stagnation. 
At the end of the day, creating campaigns that stand out and win new audiences come down to the marketers themselves being able to relate to their audience on human level, identifying culturally relevant themes to entertain and build trust. So how can marketers get a new message into this highly personalised world and how can they find the gaps to introduce their audiences to new interests? 
Breaking the cycle
To escape a vicious cycle, brands will need to show their audience something out of the ordinary that originates from creative thought and planning, rather than the reactive use of existing data sets. Think Fred Flintstone in the Halifax ads buying new trainers – the campaigns that resonate most have power in their unexpectedness, their unpredictability and their ability to surprise. 
Taking viewers on a journey outside of their 'filter bubble' and beyond content recommendations generated by algorithms presents an enormous opportunity. Humans are communal creatures; we are influenced mostly by those around us, just look at the social media buzz around Pokémon Go or the Olympics if you need any proof of this. Rather than serving up content based on our personal digital 'data exhausts', jumping on wider cultural trends places the consumer back in the driving seat to tell us which content appeals to them instead of simply recycling what we already know.
Patience is a virtue 
Of course this won't be an overnight change and it will be crucial for marketers not fall into the habit of over-managing the incredible choice of content they could draw on, they should continue to attempt to broaden our world-view by delighting us with topics and ideas that we didn't expect we would love – revelling in the chance encounters this can offer. 
There's certainly a greater element of risk in this approach, particularly for marketing departments that have grown to become heavily reliant on the efficiencies of ad tech. Success here is not necessarily won immediately; it relies on earning the respect of audiences over time by considered and consistent messaging evolving into the immediate value associations the brand wants to evoke. 
There's more of the traditional trial and error element involved, and budgets need to be ready for this, but you get out what you put in. While data insights and personalisation have a core part to play in ongoing relationships, laying the data aside to see through a creative idea not only sets a precedent of being less formulaic, it can also contribute to wider notability among prospects and drive new leads among these segments.