A Picture Is Worth a Thousand Words: Q&A with Ed Preedy, MD Europe, GumGum
by Lindsay Rowntree on 21st Oct 2016 in News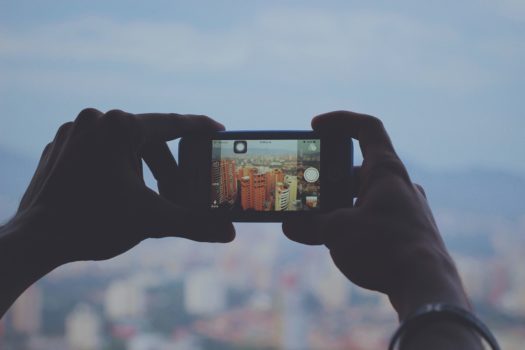 Images are taking up an increasing amount of user attention on the web, with many platforms catering to a consumer desire for 'snackable content'. Ed Preedy (pictured below), managing director of Europe, GumGum, explains to ExchangeWire how the image-centric nature of the internet is giving rise to computer vision technology to deliver effective, highly engaging 'In-Image' ads.
ExchangeWire: What is 'computer vision' and how does it fit with digital advertising?
Ed Preedy: Computer vision is the visual branch of artificial intelligence and involves computers being able to analyse and understand pictures (image recognition, in other words). Thanks to increasingly available supercomputing power and deep learning neural networks, a process that's loosely based on how the human brain learns, computers using complex algorithms are taught to see and make sense of what's going on in images on a massive scale.
You only have to look at the increasingly image-centric nature of the internet to understand how important computer vision technology will become. With the evolution of camera phones, as well as the increasing popularity of photo sharing sites like Snapchat and Instagram, the digital world is rapidly evolving along visual lines (a phenomenon often called the 'Visual Web'). Something like two billion images are uploaded to the internet every day.
As such, there is increasing demand for technology that is capable of scanning and understanding this huge volume of visual content. This is where GumGum's image recognition technology comes into play, which scans and analyses billions of images at a granular level on a daily basis.
GumGum's computer vision platform allows advertisers and publishers to use this insight to serve relevant and contextual ads within editorial images – otherwise known as the 'In-Image' ad. These formats have a much less disruptive impact on readers than most digital display ads and are able to drive far higher performance for advertisers and publishers. Research has shown they deliver viewability rates of over 80%, far beyond what traditional digital ad formats are capable of.
Image-based ad formats, like In-Image, hold particular appeal for millennial audiences, who are much less engaged by text-based communications than older generations. According to recent research by GumGum, only 49% of millennial users state they "somewhat" pay attention to accompanying text when they see a brand-related image, and only 28% said they pay "a lot" of attention to text that accompanies the images.
All this means that without the ability to understand in detail both the content and context of images online, there is a huge, and increasing, black hole in an advertiser's ability to meaningfully navigate the web and have a truly contextual strategy.
GumGum have recently partnered with Time Inc. UK – what does this partnership mean for both parties?
The rise of the visual web, and the evolution of the internet as an image-first medium, marks a significant opportunity for media businesses, such as Time Inc. UK, to drive revenue while retaining the high-quality audience experience synonymous with their brands.
This particular partnership will allow for GumGum's full suite of innovative and premium In-Image ad placements to be made available across Time Inc. UK's portfolio, including Marie Claire, NME, InStyle, and Housetohome for the first time. It also opens up Time Inc. UK's premium ad inventory to GumGum's network of advertisers around the world.
Is In-Image advertising appropriate for any publisher? To whom is it suited?
GumGum already partners with some of the major and premium global publishers, such as Bauer Media, Wenner Media, ESI Media, Trinity Mirror, and Future Plc, as they provide the most appropriate environments for advertisers to benefit from our custom-built placements. The increasing prevalence of mobile as the platform of choice for users to consume content has made a significant contribution to the increase in both the quantity and importance of images for publishers. Diminished user attention spans (the average attention span is now only eight seconds) and time spent on individual pieces of content means that images are a powerful and effective way of communicating with users. As the saying goes: "A picture is worth a thousand words."
For what type of brand does this form of advertising work best?
Any brand that wants to target their consumers with truly contextually relevant ads – ones that will be viewed and acted upon – should have a strategy geared towards the visual web. Advertisers that partner with GumGum will be able to take advantage of our ability to see and understand both image and text on the page, and then create an advert that will target that particular consumer. Examples of brands that we're already working with in the UK on In-Image campaigns include: Unilever, Jaguar, Fiat, Camelot, Coty, and Ebay.
Do you think publishers with a focus on written content are starting to change direction as they see how image consumption is evolving?
Yes, most certainly. We are already seeing an increasing number of publishers, such as Quartz and the Telegraph Media Group, implementing a minimum requirement around the number of images per article, as well as using image galleries to communicate the day's top news stories.
The way we now consume content has been largely modelled by image-based social media platforms, such as Snapchat, Instagram, and Pinterest, which have been driving the charge towards building a visual web. The recent announcement from Snapchat that it is incorporating image recognition into its platform, is an example of how important this technology is going to be as the visual web becomes increasingly ubiquitous within the digital world.
CreativeDigital MarketingTargeting