The Role of Data, Real-time Optimisation & Measurement in your Content Marketing Strategy
by Lindsay Rowntree on 27th Oct 2016 in News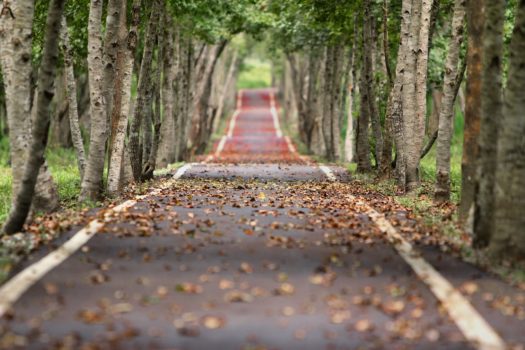 As brands continue to realise that the rules of engagement have changed, they are searching for new ways to create impactful connections with their consumers. For most marketers, this is happening through content. But, as John Ferber, chairman, Bidtellect points out, what many don't realise is that content creation is only the first step. Here, Ferber explains that it's what happens after that – targeting, delivering and scaling – that matters when ensuring an experience will truly resonate with consumers.
We find, time and time again, that clients embrace content marketing and allocate the majority of their budgets toward content creation. The reality is that creation resources should only be roughly 15% of the total content marketing budget; and the remaining 85% should be allocated towards distributing that content and providing your target consumers with value-led advertising (or content) experiences.
The proverbial expression comes to mind: "If a tree falls in a forest, and no one is around to hear it, does it make a sound?" Once you have produced your content, how can you ensure that it is being discovered amongst the exponential amount of online content?
But it's also really important that marketers understand content needs to be treated differently than other forms of paid media in terms of distribution and measurement. At an industry conference last year, Intel's global content and media strategist, Luke Kintigh said: "The challenge is, content marketing is treated like a campaign. It takes time, and people want to measure by the week." During the same discussion, GE Reports' managing editor, Tomas Kellner, added: "It is a marathon, not a one-and-done game. You cannot just turn off. You have to keep building and creating."
The differences are manifested in terminology as well. While an 'impression' in traditional display refers to a banner, in the world of content distribution, it actually means a 'content preview'. A native ad isn't an offer, it is a summary of valuable content that a consumer may be interested in. Because of this, marketers need to be looking for deeper indications of awareness than click-through rates.
What happens after the click? And how can marketers capture and use these insights to optimise their content marketing and distribution strategies? This three-prong, optimisation formula has proven to achieve the best results for marketers from their content:
Pre-campaign research
Optimisation starts with proven performance. Many marketers have used search and social campaigns for content distribution, so they have a beginning foundation and understanding of what is resonating with users. At Bidtellect, we encourage marketers to use those learnings as a starting point for native campaigns, allowing them to apply what has worked and eliminate what has not to optimise their content distribution campaigns before the campaign even begins.
On top of that, leveraging first- and third-party data through DMP integrations is a critical component. Brands must identify and target audience segments based on a variety of attributes: geo, demo, behaviour, device type, etc. Content is such an immersive form of communication between brands and their consumers that brands can't risk putting targeted content in front of the wrong user and creating a negative experience.
Real-time optimisation
As much as media buyers can plan prior to a campaign launching, having the right technology in place to respond to campaign data in real-time will ultimately deliver the best results. Every campaign has a different desired outcome; and every brand has a unique message, requiring a highly tailored approach to delivery. Consumers engage with content in diverse ways, so marketers need to have the power to deliver their content previews in multiple formats and on multiple devices.
Based on years of data, we've learned that combining premium in-feed environments with millions of distinct placements will produce the greatest consumer engagement at scale. But, with millions of options in devices, formats, and creative, how can you be sure that you are assembling the most optimised piece of content for each destination? By testing creative variations in real-time to identify which placements delivered the best results against individual campaign objectives, marketers can make adjustments that optimises the best use of their assets.
Post-campaign measurement & insights
Don't let the learnings from the pre- campaign and real-time optimisation phases go to waste – feed them back into sponsored content campaigns. This is where marketers need to think beyond CTR, and incorporate other metrics. Bidtellect uses a proprietary measurement and optimisation tool called Engagement Score, which measures time on site, conversions, page views, and bounce rate, and optimises toward these post-click activities. These are widely accepted industry metrics; but it is not enough just to see the numbers, marketers need to learn from them.
These key insights help brands become better storytellers by identifying what resonates best with their audiences, informing a broader content marketing strategy. For example, if the Engagement Score is low on a particular content preview, it is an indication that that piece of content is not relevant to the users you are targeting, or that it is not a high-quality piece of content. Either way, you'll be able to make smart changes to your content strategy, or the way you are assembling content.
As Luke Kintigh mentioned above, it takes time. This formula is a cycle that, over time, will enable marketers to understand their consumers' behaviour, and ultimately create better content for them.