Act Smarter to Win in a World of Reduced Visibility
by Lindsay Rowntree on 15th Nov 2016 in News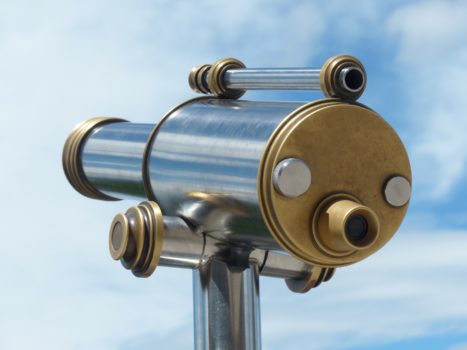 A growing number of advertisers and their agencies are looking for 100% guaranteed viewability, as latest research confirms millions of pounds-worth of ad spend is being wasted because less than half of online ads in the UK are viewable. But, as Attila Jakab (pictured below), managing director, Infectious Media writes, those brands most effectively overcoming the viewability challenge are doing so through subtler and more innovative strategic thinking.
According to IAB recommendations, an ad is viewable when 50% of that ad is in view for at least one second for standard display or two seconds for a video, and 30% in view for one second for large-canvas formats.
Yet, despite attempts by publishers to redesign and declutter their sites to tackle low viewability, just 49% of online ads in the UK meet this criteria – a figure far lower than that in other European countries, new figures from ad verification firm Meetrics show. And according to Meetrics' most recent estimate, this equates to around £615m wasted in the UK annually on non-viewable banner ads alone.
Viewability is just the first step towards value
The industry at large is trying to rectify this underperformance. Earlier this year, GroupM confirmed plans to guarantee display and video ads would be 100% in view on key placements or the advertisers concerned would not pay in an attempt "to help restore faith in the medium". And Group M most recently joined forces with Twitter to launch Beta trials of its first 100% viewability standards on the social media platform.
However, with our analysts working with clients on viewability for many years, we realised this was the wrong approach.
Understanding who are the right customers – in other words, those most likely to buy – and ensuring that they have seen your ad is more important than across the board viewability. Advertisers must look for another way to measure success – one that takes into account the cost efficiency of showing a visible ad to the right audience and its impact.
But, to achieve this goal, an advertiser needs to better understand the impact of its display ads. Historically, display advertising has had trouble proving its value. We believe this is because last-event measurement is still being used as the benchmark for measuring display performance. We believe that display and all digital channels should be measured on their true value. We define this as an incremental sale: sales that would not have happened without the customer seeing the ad.
Incrementality – a new way to measure success
From analysing the campaigns of a number of clients we found that we could measure the true, incremental value of display by using a combination of viewability measurement and other data points, such as user behaviour and conversions. This is where smarter thinking can deliver tangible and significant returns, as it has for Waitrose.
After successfully working to a last-event programmatic campaign measure for a number of years, Waitrose started to question this way of measurement. Over the months that followed, they identified a need to better understand how its digital marketing channels added to its overall sales. So, Infectious Media were briefed to measure the true value of Waitrose's display ads and develop a new approach to maximise the advertising's sales impact.
The first step was to determine what impact Waitrose's ads had on their customers – in short, what sales, if any, would not have happened without that advertising. Knowing that unseen adverts could not possibly affect customer behaviour, we took a baseline conversion rate of new customers who hadn't seen a Waitrose ad. From that we could determine the impact of post-visible conversions, as we now knew what proportion of them would have converted regardless. The hope was that by differentiating between the two, Waitrose could focus on strategies most likely to drive incremental sales from visible impressions, so reducing wastage and generating sales revenue from the same ad spend.
After analysing the first month's campaign results, it became clear that the factor with the biggest impact on sales was the number of viewable ads served to a user. Serving users with viewable ads at a low frequency was as wasteful as serving non-viewable ads.
These powerful insights allowed Infectious Media to adjust Waitrose's optimisation strategy to focus on finding the ideal number of viewable ads to show their customers. In this way, users on whom the ads had no impact were disregarded, ensuring wastage caused by non-viewable and low frequency ads was minimised, and Waitrose's display campaigns were attributed accurately. And as the campaign was optimised, 'incremental' or original sales increased instantly as a direct result – with an uplift of 365% in revenue over just three months and with no increase in budget.
The industry needs to understand the bigger picture
With just 49% of UK online ads currently viewable, some might be tempted to think that with over half of their online advertising apparently wasted, 100% viewability is the only solution. But, as smart advertisers and agencies know, what's most important is delivering a positive ROI on advertising investment.
Prioritising viewability for its own sake is flawed in nearly all cases – it should be seen as a support to the end point of any marketing campaign, namely the point of conversion or engagement. This is where incrementality can demonstrate its potential in measuring the critical interactions between a consumer and the brand – the likes of Waitrose and their success speaks for itself. The message at the heart of this is clear: the low viewability challenge isn't best addressed through viewability guarantees, but by thinking and acting smarter.
MeasurementPerformanceViewability