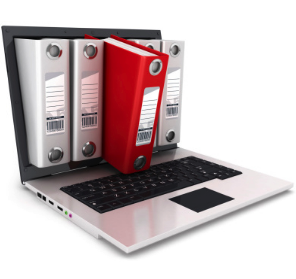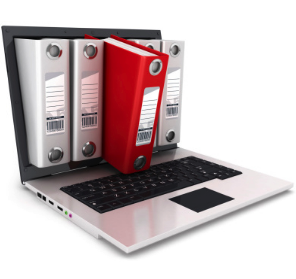 If you're looking to invest in a data management platform (DMP), it can be a daunting prospect. Available options vary wildly and fundamental to your search is understanding your goals and objectives right from the very start. Alex Sibois (pictured below), managing director APAC of leading independent DMP Lotame, provides ExchangeWire an in-depth look of the questions you need to ask of your business and your potential DMP provider to ensure you choose the right technology.
So, you're reviewing your options to select a data management platform. At first glance, they may all look the same, and choosing the right DMP can definitely be a challenge.
Before you move forward with any technology, you need to have a goal in mind. So, take a step back and evaluate your business goals. Make sure your team has a plan, and keep that top of mind.
Not sure where to start? The first step is reviewing your data strategy. What are you hoping to accomplish with your data? Do you want to be able to collect and organise your data – currently living in many different silos – into one cohesive platform, so you can learn about your audience? Or are you simply looking for a tool to pixel and retarget your existing customers? Or do you want to identify new prospects who look and act like your ideal customers, in the hopes of growing your customer base?
With all of this in mind, let's run through some essential characteristics you should be looking for in a successful DMP. The items listed below are just a few of the many features of a Data Management Platform, and can be used as a guide in your quest for the perfect DMP.
Local support
It will be a long journey, so it is paramount that you work with a team that will be there for you and you will enjoy working with. Will you have consistent support throughout DMP implementation and beyond? Will you be able to meet your contact face-to-face on a regular basis?
Data collection & organisation
Can your DMP aggregate and organise your first-party data from any source – online, offline, CRM, registration lists, mobile, and even TV? Is it possible to adjust the organizational structure (often called a 'hierarchy') as you see fit – or do you need to get support involved? Can you create parent/child accounts if you are managing multiple sets of data?
Audience building
Does your DMP allow you to build complex audiences by selecting the desired demographics, content consumption, interests, and actions? Can you layer in third-party data to scale an audience? Will the DMP forecast available uniques and opportunities by the audience selected?
Audience insights & reporting
What analytics does your DMP offer? Can you contrast your audience against first- and third-party data sources to learn more about who they are and how to engage with them most effectively? What kind of insights does the platform offer about your audience's behaviours, demographics, and interests?
Retargeting
This is DMP 101, but does your DMP offer the ability to quickly and easily build customised retargeting campaigns based on specific activities and behaviours your consumer has taken online or offline, on any device?
Prospecting
Can you purchase third-party audience data to achieve higher precision and scale to reach the right audience? Is this a seamless process that can be achieved directly in the platform? How many data partners does the DMP have and what is the reach available per country and per vertical? What is the split between desktop and mobile ID profiles?
Campaign optimisation
What kinds of manual and automatic optimisation are available in your DMP? How easy is it to make your campaigns perform better using the tools offered by your DMP? How can your DMP identify audiences with the highest likelihood of engaging with your campaign or purchasing your product, while minimising your campaign spend? Can you view which DSPs and media channels perform the best?
Content customisation
Can you use audience insights linked with your CRM to offer customised content for different consumers when they visit your website? If this is something that interests you, ask your DMP provider how this is possible and how manageable of a task it is.
Cross device
Can you identify and reach consumers across screens for a true cross-device campaign? Does this happen through an integration, or directly inside the DMP? Does the DMP have its own third-party data network on which to extend the capabilities of the cross device engine?
Second-party data
Does your DMP offer access to second-party data inside the platform (syndication capabilities)? Does the DMP facilitate these relationships, or do you have to find the other interested companies yourself? Can you use the DMP to create your own private data marketplace?
Flexibility
Do the clients of your DMP influence the platform's product roadmap? Does the vendor listen to their customer requests? (You may need to talk to some customers to find out the answer to this question.)
At a high level, many Data Management Platforms may appear to have the same features and solutions. When evaluating your DMP options, keep in mind the things that are most important to your business.
If service and education are important to you, make sure you will have a strong implementation team, excellent training resources, thorough documentation, and ongoing service and support to get the most from your platform. Or, if you're more focused on targeting your audience across devices, you may want to look for the DMP with the strongest cross-device solution.
When searching for any new technology provider, it is important to make sure you ask the right questions before the choice is made. Your business strategy and goals should guide your DMP selection, so make sure your team are aligned before moving forward with your DMP selection. The right Data Management Platform should empower you to create stellar campaign strategies and win big in your industry.