Collaboration on KPIs; Transparency Can Drive Spend
by Hugh Williams on 4th May 2017 in News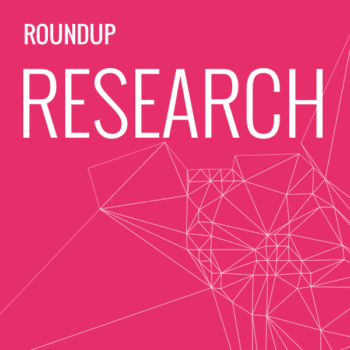 ExchangeWire Research's weekly roundup brings you up-to-date research findings from around the world, with additional insight provided by Rebecca Muir, head of research and analysis, ExchangeWire. In this week's edition: Collaboration on KPIs; Transparency can drive spend; a generation gap; and Attention-grabbing video.
Collaboration on KPIs
There is a need for greater agreement between brands and media agencies in defining and setting business-driven KPIs, according to research from DataXu. The findings, which questioned senior marketers at brands and professionals at media agencies across the UK, France, and Germany, reveal that both parties often use different KPIs for marketing campaigns – a trend that's particularly pronounced in the UK.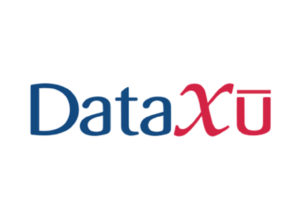 Although a vast majority (67%) of brands and media agencies surveyed in the UK described the process of setting KPIs as collaborative, they also indicated different preferences for which KPIs they use. Most media agencies prefer to focus on ROI (46%) and website visits (34%), while brands prefer to measure conversion rates (36%) and shares or likes (34%).
Moreover, UK brands in particular feel very certain they know which KPIs are best, as 77% indicated. Not far behind, media agencies expressed similar feelings about their own ability to know best, at a rate of 57%. These results suggest that instead of pursuing discrepant KPIs, brands and agencies should make sure they agree on KPIs in pursuit of brands' business objectives.
Transparency can drive spend
A lack of data transparency is inhibiting the growth of programmatic media buying, finds research by Metamarkets. More than two-fifths (41%) of respondents agreed they would not significantly increase their programmatic budgets until there was better transparency around data.
Additionally, three-quarters of marketers (75%) said they are concerned about the lack of data transparency in programmatic advertising. Nearly half of all brands (49%) said they can't trust a fifth (20%+), or more, of the data upon which they base media buying decisions, while 68% of respondents (brands, agencies, and publishers) distrust at least 10% of their data.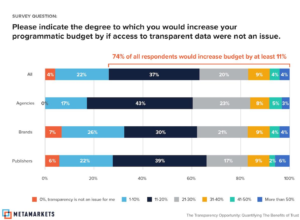 Three-quarters of participants said that if they had access to more transparent data, they would increase their spend in programmatic advertising by at least 11%, and in some cases by 50% or more. This adds up, considering 32% named "a lack of transparency" as the biggest factor inhibiting the future growth and scale of programmatic marketing.
A generation gap
Almost six in every ten (57%) media agency professionals who do not wholly trust the metrics currently in use are under the age of 30, suggests research by Turn Marketing Platform.
These younger professionals comprise 60% of respondents who argued that video is an ineffective medium, in some cases. The survey also finds that, despite recent news that some supply-side platforms (SSPs) were reselling inventory or misstating which publishers they represent, fraud-free guarantees (41%), standardised success metrics (46%), and premium inventory (40%) ranked as the three lowest tactics for getting brands to invest more in online video. Three-quarters (76%) of under 30s place ad fraud as a less than crucial concern with respect to video.
By contrast, the ability to use new formats, such as vertical video or 360º video, took the lead, rated by 51% of respondents as a key factor in encouraging spend. In terms of where the budgets for programmatic video are coming from, most (67%) see the budget originating from linear, broadcast TV spend – a logical migration towards more targeted engagement and greater efficacy as marketing channels continue to proliferate.
Attention-grabbing video
Newer outstream units are more successful in driving increased attention and delivering greater brand recall, according to research by Sublime Skinz. The performance of these significantly outpaces traditional pre-roll, skippable video ads.
The study, which was executed by Ipsos, finds that more than 80% of respondents report that innovative outstream units are the most appealing and effective video format, compared to other dominant video types, including pre-roll.
Sublime Skinz' own format, 'VideoSkinz' is ranked the most effective and appealing video format here, and 80% of respondents selected it as the most appealing ad unit. VideoSkinz also generated high scores for key brand metrics, including ad recall, with 33% of respondents citing VideoSkinz as the most memorable format, in contrast to just 15% for skippable pre-roll.
A further 40% of consumers who completed the survey were able to quote the advertiser brand after viewing the VideoSkinz ad – which was 2.1x higher than those who viewed the pre-roll format.