Advertisers Set the Tone; If They Don't Care, Nobody Will: Q&A with Marc Goldberg, CEO, Trust Metrics
by Lindsay Rowntree on 2nd Jun 2017 in News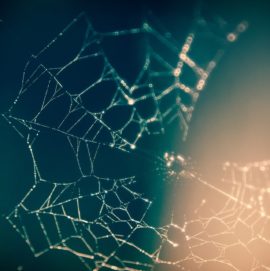 In the plexus of traffic quality, brand safety, ad fraud, fake news, and transparency, the more the industry fuels the conversation, the more it seems it's creating a rod for its own back. ExchangeWire speak with Marc Goldberg (pictured below), CEO, Trust Metrics, about where advertiser responsibility sits amongst all of the noise, where he explains that we mustn't give up, but we must collectively improve best practices.
ExchangeWire: Are Google and Facebook doing enough to fix the issues following their fake news backlash?
Marc Goldberg: I believe they are tackling an important part of the problem. Both have a few initiatives to cut off the distribution (traffic) to these sites. The entire burden can't be on just them though.
A few new initiatives, such as the News Integrity Initiative to increase trust in journalism, are helping create blacklists of fake news sites. While this, too, is helpful for identifying fake news and a good start, you should type in a few of those sites today. Some of the sites are already dead and just parked domains.
You can argue that a blacklist is working, but I would counter that all the bad guys are just moving that content onto a new domain. This approach will always leave the good guys one step behind. Blacklisting a domain name is a short-term solution that encourages the bad guys to create work arounds – not find new employment. These sites will still generate traffic and continue to be available in exchanges until advertisers stop allowing them into the ecosystem.
So you think advertisers should care about this?
Yes, because the risk for the bad guys is zero and the reward is millions of your ad dollars. Advertisers need to care about that money as much as fraudsters do. Outside of the political ramifications, fake news is straight up publisher fraud. These sites are often designed to take your ad dollars and target your KPIs.
Each week we hear about nonhuman traffic (NHT) in the news. These types of sites, for the most part, see humans. One of the reasons we're talking about fake news is that it was bypassing a lot of the detection services, because it was seen by humans, was viewable, and 'safe'. For every fake news site, there are thousands of fake publisher sites utilising a variety of similar strategies.
What are you doing to help prevent fake news?
From day one, Trust Metrics have been focused on publisher quality and have weeded out fake news and other forms of fake and fraudulent publishing for our clients. Our combination of machine and human review, with an emphasis on quality, relevance, and user experience, has positioned us as the leader in the category of identifying and removing fake news from the advertising ecosystem.
Our whitelists have always been highly customisable to reflect client criteria. Our latest offering, the News Trust Index, is even more so. We not only identify bottom-of-the-barrel fake news and fraudulent publishing, but give you the ability to get granular on your brand's tolerance for a variety of factors.
From the beginning of time, quite a few advertisers wanted to stay away from controversial personalities (Limbaugh and Beck). These personalities are known controversial figures and their content touches on topics most advertisers don't want to be adjacent to.
Our approach with the News Trust Index is to understand where sites fit on the spectrum of news and to help protect our advertising clients who care about brand safety. Fake news doesn't get added into our pool of our news sites, therefore we help choke off the money at the start.
Where should the responsibility sit? Is it with supply, like P&G's Marc Pritchard believes, or is this a shared responsibility?
In my view, advertisers set the tone. If they don't care, nobody will. It is a shared responsibility, as each part of the ecosystem can and must do better, but they won't unless asked. Marc Pritchard and P&G clearly are leading this charge on the brand side; hopefully more will follow.
Advertisers' obsession with scale has put the industry in this mess. There is a need to recognise that inventory is not infinity. I believe nonhuman traffic went undetected for so long that it has permanently skewed our belief on what kind of traffic is actually out there. Using best practices, like whitelisting and third-party detection services, they will see positive results at scale, even if the numbers look different.
All of us can do our part and clean it up; but the pressure to do so needs to applied consistently and across the board.
Is the prevalence of fraud low or high? There are many differing views on this – what are you seeing?
Anyone telling you fraud is lower is wrong; it is still rampant. Anyone saying it is either higher or lower is providing their first-hand perspective. I believe some advertisers/agencies are seeing lower numbers as they are putting in best practices and can reduce the fraud with adoption. The people who are saying it is high have not taken enough steps to reduce it.
Will fraud always evolve faster than we can tackle it, or will there be an end to this?

 
Right now we are playing catch up. The good guys work nine-to-five, have decent salaries, and maybe a little equity on the line and are going up against individuals with the opportunity to make millions. It will always be a contact sport and we all must continue to deter the bad guys. If we do, in the long run, some of them will leave as it is no longer 'easy money'.
If you are a marketer, everyone wants a meeting and everyone wants your money. Just look at Terry Kawaja's Lumascape or Scott Brinker's Martech Landscape; it has exceeded 5,000 companies! The good news is our industry is flourishing. The bad news is a marketer has limited time and most of these solutions can only solve a marketing objective if you get the right inventory.
My advice to marketers is to understand that the opportunity to reach customers online is still huge, so we can't give up on this channel. Invest more time in understanding the pitfalls and look to improve best practices to make all of your media work. The non-working media, or working with multiple vendors can seem daunting, but the bad guys are expecting you to be lazy and prey on your ignorance, so that means don't be a dumbass.