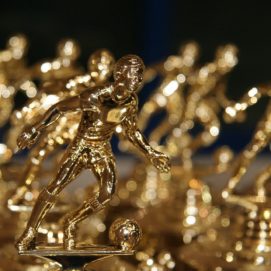 How do we rid the industry of the ills that plague us? Mike Shehan, CEO, SpotX, has a few ideas. Writing exclusively for ExchangeWire, Shehan provides a list of actions buyers must take to help reward good industry behaviour and minimise ad fraud.
We all remember the scene from Jerry Maguire when Tom Cruise's character, in a true act of desperation, begs Rod Tidwell, played by Cuba Gooding Jr, to 'help me help you'. After months of failed negotiations, Jerry and Rod are arguing with each other to 'do your job'. Spoiler alert: Rod steps up, and Jerry gets him the big time contract. While it may be a stretch to make the connection between the NFL and our ad tech ecosystem, I think this movie offers a relevant lesson on how it almost always takes everyone to step up to achieve desired results, especially as it relates to fraud.
Why is fraud so prevalent in online advertising? Is it lack of tech, lack of investment, dishonest brokers? Yes to all, of course. We face a relentless deluge of negative articles focused on questionable placements and nonhuman traffic, with a particular focus on who was the victim (insert brand name) and who was to blame (insert publisher). While the narrative is accurate (brands are wasting ad dollars, and sometimes the supply side benefits), the more accurate narrative is that honest suppliers with quality inventory are just as much the victim. But even more to the point, to stop this, the buy side must also stop rewarding bad behaviour. Like Rod and Jerry, buyers and sellers need to recognise they are in this together, and they won't get what they want until they work together.
Granted, you may think I'm biased in my opinion, given that I represent the supply side with a video ad-serving offering. However, I'm not arguing that the supply side bears any less responsibility than anyone else in the ecosystem. Media owners and their ad tech vendors are the front line and the buck should stop with us. We know this, and that is why, after people and infrastructure, one of the industry's highest expenses is paying multiple vendors to monitor for fraudulent and nonhuman activity in the open and private marketplaces in which our platform operates. After that, numerous ad tech vendors have a small army of people constantly reviewing placements, URLs, statistical anomalies, and maintaining increasingly larger whitelists and blacklists.
But, at the end of the day, it really is all for nothing if the buy side doesn't stop rewarding bad behaviour. Below is a list of actions buyers (DSPs, agencies, agency trading desks, and brands) should be taking in order to help minimise fraud.
Premium sites in open markets
Are you buying incredibly premium placements for unbelievably low prices? You might want to evaluate the legitimacy of those placements. It's possible to do so by operating off of whitelists, or maintaining premium blacklists of URLs, that should not be available in open markets. Buyers should only buy direct, or at least from verified resellers. Buyers should adopt these premium blacklists, and make sure they only buy them in private marketplaces directly from the suppliers, because if it's too good to be true, it's more than likely false.
Use the bid parameters
Buyers should pay attention to signals passed in the bid request. Open RTB is meant to increase the transparency between buyers and sellers. Key parameters such as player size, initiation type, domain, and bundle are a few values that signal quality to buyers. Leveraging these signals in real time can help buyers weed out unwanted supply. For instance, do you want to stop buying in-banner ads passed off as pre-roll? Then be sure to leverage the player size dimensions and adjust campaign targeting parameters to omit small player sizes.
Require transparency from sellers
If you're buying VAST inventory for desktop and mobile web, you're exposing your buys to inventory that is not verified and, at times, a flat-out misrepresentation of the actual site or placement. VPAID and direct, player-level integrations provide greater visibility into the actual placement to buy-side partners. With fraud and invalid traffic on the forefront of everyone's minds, buyers should ensure their sell-side partners are passing verified data around the site, placement and player size should be mandatory, and buyers should no longer accept VAST-only placements.
Stop rewarding call volume
DSPs reward call volume. It's as simple as that. Ask a DSP once for a bid, and there is a chance they will respond. Ask that DSP 100 times for the same impression opportunity, and there's a greater chance they will respond at least once with a bid. Unfortunately, most supply-side platforms don't take steps to reduce this duplicative call volume. Why would they, when high call volumes are rewarded by buyers? Buyers should stop rewarding high call volume by focusing buys on high-quality placements from premium publishers in private and curated markets.
Eliminate arbitrage
Buyers are increasingly asking that they only buy inventory from verified resellers of inventory, thereby reducing the amount of middlemen in the ecosystem. More dollars will flow into the pockets of media owners, publishers, and OTT providers if the entire industry adopts solutions to identify the inventory originator. Buyers should be asking suppliers if they actually own the inventory or if they have a contractual right to sell that inventory.
Shift budgets to private marketplaces
For transparency and control, it's preferable for publishers and advertisers to set up invite-only marketplaces where premium publishers offer their video inventory to select groups of advertisers, using a Deal ID to transact. These one-to-one relationships give buyers transparency and controlled access to premium inventory in brand safe environments. So far, in the second quarter, 57% of deals transacted through SpotX's platform were executed via private marketplaces, while the other 43% went through the open marketplace. We expect private marketplaces to possibly account for 70% of the market by the end of the year. We consider this a great trend, especially for premium publishers.
Honest brokers of inventory understand the responsibility to rid the ecosystem of these ills. However, it can be frustrating, demoralising and, worse, damaging when the buy side rewards the very thing that undermines the entire ecosystem. And, trust me, it is frustrating. Every day millions of the highest quality impressions from the best media brands in the world go unsold because there are more attractive, less expensive (and potentially fraudulent) impressions. It's time to reward good behaviour.
Help us help you, and 'show me the money'!