Ambient Intelligence: The Need for Smarter Marketing in a World of Connectivity
by Lindsay Rowntree on 4th Jul 2017 in News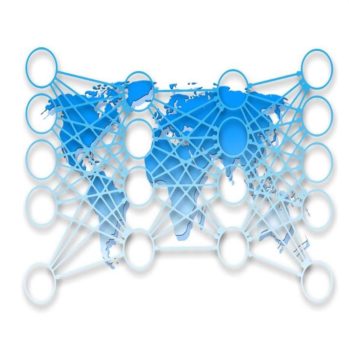 The Internet of Things (IoT) is rapidly interweaving itself into our lives, with almost 13 billion IoT consumer units predicted to be in use by 2020, and the average UK home already containing more than eight connected devices. Writing exclusively for ExchangeWire, Ken Parnham (pictured below), general manager Europe, Near, explains why, with this proliferation of devices and user touchpoints, ambient intelligence could be the solution to mapping every consumer interaction and boosting campaign performance.
Perpetual connectivity is becoming the norm; and the opportunity that this new ambient era presents marketers is mammoth. Each time a consumer interacts with a connected device – whether that's a smartphone or a connected car – they project non-personally identifiable (PII) signals that contribute to their digital footprint. This influx of digital data can enable marketers to map consumer journeys across channels and produce actionable insights in real time.
From here, marketers can understand their consumers and deliver relevant experiences on a granular level never seen before. This concept sounds simple enough, but making the most of the opportunity involves being equipped to harness an ever-growing mass of real-time data. So, could ambient intelligence be the solution marketers are looking for?
Ambient intelligence explained
Ambient intelligence is powered by developments in AI and refers to the process of gathering and analysing a wide spectrum of data signals generated in smart environments.
By integrating information streams as diverse as location, traffic, weather, retail transaction, and content data – rather than relying on single touchpoints – marketers, across any vertical, can build up a multidimensional picture of their audiences. They can delve deeper into individual habits and mindsets, empowering them to reach the right consumers with valuable messaging. Ambient intelligence allows marketers to analyse the complete consumer journey as it traverses both offline and online environments.
Some of the insights available through ambient intelligence are similar to those traditionally gained through in-depth market research, but without the expensive, time-consuming, and often imprecise research process, and with the ability to generate valuable insights in real time and at scale.
A cross-vertical tactic for smarter marketing
Businesses across all verticals can use ambient intelligence to gain a deeper understanding of their consumers and make smarter business decisions. They can combine ambient data signals to identify users across multiple channels and places to gain a unified consumer view.
Retailers, in particular, can leverage insights from multiple data streams to evaluate demography, audience types, visitation rates, and peak visitation periods for their own stores, as well as their competitors. They can use these insights to determine the most appropriate places to open new stores, for instance, or the most effective touchpoints and channels for influencing walk-ins. Retailers can also identify the most effective channels and devices for upsells or cross-sells to specific audiences.
Banking and finance is another sector that can make effective use of ambient intelligence. Banks can use predictive models to gauge demand for home loans, identifying consumers likely to need a mortgage and using the demographic and behavioural data from potential homeowners to tailor their mortgage rates and offers to specific markets. Banks and insurance companies can also use ambient intelligence to identify audiences with a propensity to use new products or services, and to drive awareness among those audiences via the most appropriate channel. They can analyse footfall and the mix of consumer requirements at individual branch locations to inform resource allocation decisions.
Effective application of data insights  
The biggest challenge in a connected world is the sheer volume of data available and the multitude of sources providing data signals, which can leave marketers feeling somewhat overwhelmed. But there's no need to fear the data. There are intelligent platforms available to assist marketers in collating information from multiple sources and generating high-quality insights in real time.
The key is to identify pertinent data streams that will generate truly actionable insights. Marketers should consider overall business strategy and their specific objectives when determining which data types and sources will be most beneficial, rather than trying to use every possible signal and ending up drowning in a sea of information. Data should be used to develop and enhance the marketing plan, rather than forming the basis of strategy.
As consumers' digital feet continue to plot their journey with ever-greater detail, providing valuable data signals with each and every interaction, marketers can use ambient intelligence to boost the efficiency of their marketing campaigns and drive performance. By leveraging the most effective tools and technologies, and selecting the data streams that will deliver actionable insight, marketers can journey alongside consumer footprints into the new era of connectivity.