Providence Equity Partners Acquires Majority Stake in DoubleVerify; ViralGains & Peer39 by Sizmek Partner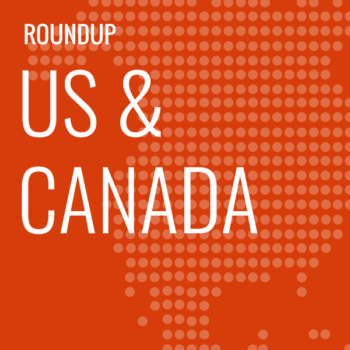 ExchangeWire rounds up some of the biggest stories in the US/Canadian digital advertising space. In this week's edition: DoubleVerify receives majority investment by Providence Equity Partners; ViralGains and Peer39 partner; Tapad and The Trade Desk partner; Semcasting Acquires Transparency AI; OpenX opens mobile SDK to general availability; and Isobar launches virtual reality platform.
Providence Equity Partners acquires majority stake in DoubleVerify
Digital media measurement software and analytics provider, DoubleVerify, has agreed to have a majority investment by private equity firm, Providence Equity Partners. With this investment, the current CEO and president, Wayne Gattinella, will continue to lead the company and former CEO of Starcom MediaVest Group Laura Desmond will be appointed as lead director of the DoubleVerify board of directors. The terms of the transaction were not disclosed.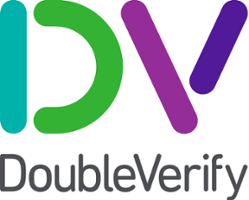 "Providence Equity has a demonstrated ability to partner with unique data companies to realise accelerated growth and customer adoption", said Wayne Gattinella, president and CEO of DoubleVerify. "With Providence's sector expertise and strategic insight, DoubleVerify is well-positioned to capitalise on the outsized set of market opportunities and to launch new services that define the future of digital advertising engagement", he added.
As brand safety remains a top concern for brands, third-party measurement has become a requirement across digital media spend; and tools like DoubleVerify help to provide brands with measurement to ensure each ad impression is viewable, fraud-free, and meets brand-safety requirements.
ViralGains & Peer39 by Sizmek partner
Boston-based video advertising platform, ViralGains, is partnering with Sizmek's Peer39, a creative optimisation and data-activation platform, to give ViralGain's brands the full benefits of a contextually relevant environment within their platform.
Glenn Kiladis, VP of product management and strategy, ViralGains, tells ExchangeWire: "Brand safety is more important than ever; but brands need to be thinking about context in order to drive meaningful video engagement and two-way conversations between people and advertisers. Ensuring video ads appear when and where a consumer is interested and receptive to receiving a brand's video message is critical to success. Our partnership with Peer39 will immediately increase short-term performance, as well as improving consumers' opinions and perceptions of brands and advertising in general over the long term. We are seeing brands increasingly trying to position their video brand advertising in context, something social networks can't offer completely due to the heavy amounts of user-generated content. Additionally, the partnership will provide a positive advertising experience for people, while at the same time giving brands peace of mind by knowing that they are advertising in safe environments."
"As consumers take a more active role in how their data is used and shared, relevancy is returning to the spotlight in digital advertising", said John Douglas, director of product strategy, Sizmek. "ViralGains combines their video ad journey platform with Peer39's contextual targeting to provide the best experience for consumers and the safest environments for brands."
Tapad & The Trade Desk partner
Tapad, a cross-device marketing technology company, and demand-side platform, The Trade Desk, are partnering to provide Tapad's cross-device segments from the Tapad Device Graph™ through The Trade Desk's platform.
"We are pleased to offer our clients access to Tapad's Device Graph", said David Danziger, VP of data partnerships, The Trade Desk. "Their cross-device identification capabilities have been a powerful addition to our omnichannel platform."
"This integration is a shining example of the amplifying effect of two of the best platforms working together", said Chris Feo, SVP of global partnerships at Tapad. "Clients leveraging Tapad's Device Graph in The Trade Desk platform have the potential to see higher returns and reach with access to substantial cross-device data, as well as a very effective media platform."
Based on this increased data pool with this partnership, Tapad has been able to uncover data-usage trends within four major verticals. The results reveal data usage by financial and retail clients has grown by four times and doubled for automotive and CPG clients over the past year.
Semcasting acquires Transparency AI
IP-targeting company, Semcasting, has acquired Orlando-based automotive marketing attribution company, Transparency AI (TAI), to bring deterministic attribution to the USD$9.94bn (£8bn) auto digital ad market. Semcasting and TAI have been working together since 2015 to bring attribution and media solutions to auto dealer groups and the online auto-listing publishers, and TAI uses Semcasting's IP matching and Universal Data Exchange (UDX) to connect online and offline customer activity. In turn, auto dealers are able to measure the impact of their promotional marketing spend against the traffic on publisher platforms and track it directly to the purchase of a car.
"As brands and marketers lean more heavily on programmatic advertising as an efficient way to reach target buyers, they need access to both the data that defines prospects as people, as well as transparency to whether their digital marketing decisions are delivering results to those people. Our acquisition of Transparency AI provides us with deep domain expertise in the automotive industry and access the top auto publishers and dealer groups that are thirsty for better measurement of their ad spend", Ray Kingman, CEO and founder, Semcasting, tells ExchangeWire.
Semcasting will now have an FTE count of 60 with offices in North Andover, MA; New York City; Buffalo, NY; Orlando, FL; and San Francisco, CA.
OpenX delivers advanced mobile SDK to market
Programmatic technology company, OpenX, has released its mobile SDK into general availability after strong results for its mobile app publishers. The OpenX Mobile SDK enables app publishers to take full control of their programmatic advertising through a direct-integration and utilise OpenX's mobile-optimised ad exchange. One of the biggest concerns to app publishers in the market today is latency, which OpenX has addressed, and beta-users saw as much as a 200% decrease in latency once they integrate the SDK.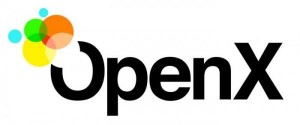 "In an ever-changing mobile environment, app publishers and developers need to work with partners who have the expertise to deliver and integrate mobile-specific technology", said Maggie Mesa, vice president of mobile at OpenX. "We designed our mobile SDK with the current needs of app publishers in mind. Our engineering and product teams worked to develop an advanced mobile solution that delivered faster performance, sophisticated quality controls, and support of premium ad formats for our partners. With this SDK, we offer leading app publishers an efficient and high-quality solution to maximise programmatic revenue."
Isobar launches Virtual Reality Measurement & Analytics Platform
Isobar, a New York-based digital agency, has developed a Virtual Reality Emotional Measurement & Analytics Platform. Partnering with MIT's Media Lab, they have co-developed a way to capture and analyse behavioural data in virtual reality. Since the initial collaboration, Isobar has included integration with its proprietary MindSight® tool to further understand the emotional response to content delivered in virtual, augmented, and mixed-reality experiences and will be available to clients immediately. MindSight, a proprietary tool to access the emotional brain, is grounded in applied neuroscience to uncover the forces that motivate behaviours.
After clients wanted precise methods to measure ROI from VR brand experiences, Isobar took their knowledge of working with emotional analytics in VR and 2D content, to develop in partnership with MIT Media Lab Fluid Interfaces Group, a way to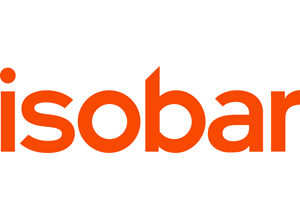 capture a user's real-time behaviour in room-scale VR, resulting in a new platform to measure the effectiveness of VR experiences for marketers.
Dave Meeker, vice president, Isobar US, comments: "Emotions provide the energy behind virtually every behaviour people engage in, every day of our lives. And emotions are tricky to measure. For VR to power anything, including commerce, we must measure in-the-moment emotion. Brands that invest in VR now can have precise and sensitive methods that measure stumbling blocks and successes without depending on self-reporting, language, cognitive effort, memory, or even users' willingness to give an honest answer. Isobar is at the forefront of VR, working across industries to help define strategic roadmaps for the next wave of training, education, productivity, and consumer-facing digital experiences. Our investment in this platform gives us a strong competitive advantage and differentiates Isobar as a provider of virtual- and augmented-reality content and experience development in a very crowded marketplace."
CanadaNorth AmericaProgrammaticUS