Consultancies Have Huge Opportunity in Programmatic, But Only If They Buy These Ad Tech Companies
by Ciaran O'Kane on 2nd Oct 2017 in News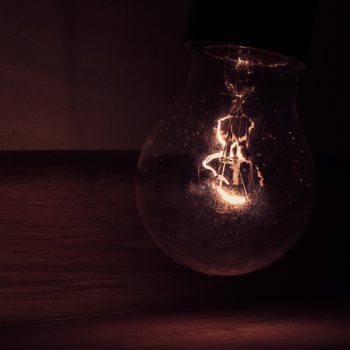 Consultancies have been busy acquiring creative agencies and leveraging their existing end-to-end relationship with clients to build market share in digital marketing. Deloitte, IBM, Accenture, and McKinsey are all building internal capabilities to attract more business from brand marketers.
Creative seems to be a focus for much of their activity thus far – where, presumably, fat consultancy fees can be charged to clients. Media buying has not really had a lot of interest for ad land's new competitive set – but with the growth of programmatic ad buying over past few years, consultancies are eyeing up an opportunity to unseat the big holding groups as the gatekeepers of digital media buying.
Trading on the transparency narrative
The current agency business model is broken. Agencies are happily trading fees on media buys to get access to huge digital brand budgets. The revenues that agencies survive on are then extracted in a convoluted means from media sellers, working directly with those agency groups.
These revenues are primarily discounts on media in Europe, LATAM, and APAC. But in North America they take the form of more ingenious reimbursements – making its way back to the agency P&L via training, corporate sponsorship, and other assorted cost items.
Nothing new is being said here; as all of this is an open secret in our industry. The problem for agencies now is that big brands and auditing groups, like the ever-vocal Ebiquity, are publicly rebuking agencies for this practice. It's a difficult situation to defend, and the pressure keeps mounting on the fragile agency model.
Consultancies do not have the same commercial pressures as agencies. Their business model has not been commoditised, and their interest in media buying is to add it as part of their end-to-end digital marketing solution.
Agencies cannot seem to scale programmatic in a transparent way without reverting back to the rebate model. It is clearly a huge commercial opportunity for consultancies.  
The service layer is more important than ever
The agency model might be struggling, but agencies are still the predominant partner for most big brands.  
Why do brands need agencies? With more tech vendors than ever, the proliferation of walled gardens, and the advent of data-driven marketing, the digital landscape has become even more complicated.
Brands need a service layer. They need a partner to navigate this complexity. Programmatic is one more area where brands struggle.  
From leveraging their own first-party data assets to executing cross-device programmatic buys, advertisers simply don't have the resource to do it.  
Technology companies like Google, who say they can do it all, are simply paying lip service to lock clients into ill-advised, long-term tech contracts.
This programmatic service layer is needed more than ever. Traditional consultancies, like Deloitte and McKinsey, have no domain knowledge in this area – and building a practice from scratch will be difficult.
Talent in data-driven buying and media optimisation is thin on the ground. Despite what people might tell you, there is a dearth of good people.  
Only a handful of companies globally have the capabilities to trade in this way, but it has taken a good 7-8 years to make this a reality.
Consultancies need to buy ad tech to win in programmatic
Consultancies have been pitching aggressively for programmatic business over the past 24 months. But they are not winning briefs.  
Even the golden child of consultancy, McKinsey, cannot beat incumbent agencies or third parties, because these companies have no ad tech DNA and no optimisation layer that brands require for data-driven buying.  
Some are making smart hires.  The recent move by Amir Malik from Trinity to Accenture is a good start.  
It won't be enough, though, as they are so far removed from the realities of programmatic trading. Their beautifully-crafted, process-driven consultative solution can only get them to the table – and no further.
Can they build a competitive programmatic solution in the next 24 months? No. There's a finite number of companies that can deliver this kind of programmatic expertise to clients at scale. Even the holding groups rely heavily on these companies to deliver campaign performance globally.
The consultancies could save themselves a lot of time by acquiring one of these programmatic solution providers. It would be a waste of money to buy infrastructure ad tech, when all consultancies really require is talent and analytics capabilities to trade across programmatic's existing tech layer.
A checklist for programmatic success
The following should be a checklist for consultancies mulling over possible M&A targets:
  - Ability to trade across multiple buying platforms
  - Track record in working directly with brands, and integrating with client data infrastructure (CRM, email, etc.)
  - Strong proficiency in managing and activating first- and third-party data
  - Strong data and analytical capabilities
  - Cross-device trading capabilities
  - Proprietary technology (bidder, meta DSP, data management tools) that enhances existing programmatic buying capabilities
  - Unique data points
  - Remuneration built on transparency, not unsustainable rebate models
  - Ability to build bespoke programmatic solutions for clients beyond media trading
Consultancies don't have this right now, but who to buy? Luckily, I have shortlisted a number of companies they should at least be exploring to partner with – or buy outright.  
A buying scale of between £30m and £150m would take out any of the following companies – and would automatically give consultancies access to hundreds of millions in programmatic spend.
Infectious Media
Since Infectious Media's launch in 2010, Martin Kelly and Andy Cocker have built out one of the most successful programmatic agencies globally. They have become the bane of the holding group's existence, having won massive digital media buying accounts from them on the back of their transparent and data-first strategy. Infectious only work directly with clients, and have built up an impressive list of advertisers such as Expedia, Dyson, and Adidas. The company also has proprietary tech, having built a bidder to buy inventory programmatically. Most of their clients' spend is run through this bidder.  The company has global trading expertise, and continues to win massive clients globally.
MediaIQ
MediaIQ have been the subject of much M&A speculation of late – and for good reason. They are arguably one of the most successful programmatic companies globally. Started by Gurman Hundal and Lee Puri in 2010, the company pioneered the concept of programmatic trading, building out some of the most formidable trading teams in the industry. The company has also added analytics as a key capability working directly with agency clients to deliver unique insights for brands. MediaIQ are also building out bespoke product offering through their AiQ division. Their data science and tech team in India is now 100 strong. MediaIQ have become the go-to white labelling programmatic solution.
Captify
Captify are one of the foremost intent-based programmatic companies globally. They use their access to eight billion searches per month to deliver campaign performance for agency clients. Their unique data point allows them to work on DR and brand-related buys. Like Infectious and MediaIQ, they have strong trading capabilities. Given their unique data points around intent, they can deliver something unique that consultancies can use to win programmatic business.
The TradeLab
It is no exaggeration to say that France is the European powerhouse of ad tech, having produced over the past eight years huge ad tech successes like Criteo, Teads, and StickyAds. They are also pretty good at programmatic trading. Like those already mentioned, the TradeLab has unique capabilities in data, analytics and media optimisation – all the things the consultancies need.
Affectv
The UK has one of the toughest trading environments globally. Agency trading desks, as well as global vendors, fight a commercial trench warfare daily to win budget. To survive as an independent in this market you need to be very good. Affectv have built a thriving programmatic trading business on the back of smart programmatic buying nous.They have built their business around social signals, and have developed bespoke tech to help ingest and activate third-party sets. Affectv currently see a lot of success in top-of-the funnel prospecting – an area where agencies and third-party vendors struggle. Consultancies could gain advantage around social data, as well as prospecting, by acquiring this company.
Ad TechConsultancyIndustry Infrastructure