Tech Giants Show No Sign of Slowing Down as Twitter, Alphabet & Amazon Post Earnings
by Hugh Williams on 30th Oct 2017 in News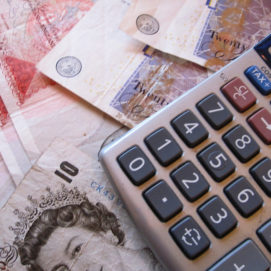 Twitter, Amazon, and Alphabet have all beat analysts' expectation, posting strong Q3 results. While both Amazon and Alphabet are looking to improve their foothold in Asia, Twitter has boosted its number of monthly average users (MAUs), and looks to be nearing its first profitable quarter.
Growing number of MAUs could help Twitter make first profit
After 11 years, Twitter looks like it might finally make a profit in Q4, on the back of better-than-expected earnings and a growing user base.
The social networking platform added four million users over the last quarter, taking the total amount of MAUs up to 330 million. Although advertising revenue declined 8% year-on-year, data licensing and other revenue increased 22% over the same period.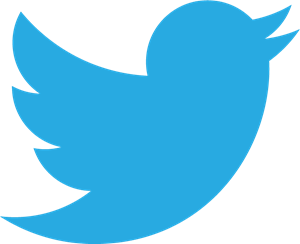 Financial highlights:
– Revenue: USD$590m (£450m) versus USD$586.7m (£447.6m) expected in a Thomson Reuters survey of analysts
– EPS (non-GAAP diluted): 10 cents versus 6 cents expected in the Thomson Reuters consensus estimate
– Monthly active users (MAUs): 330 million versus 330.4 million projected by Street Account
These results come despite the fact that Twitter has admitted that it marginally overestimated user figures in recent years, by between one and two million users. The revenue growth comes after making cuts in expenses in the past few months, and finding sources of revenue beyond the advertising that dominates social media.
However, advertising is still a big part of Twitter's plans, and they are looking to increase investment in programmatic going forward. One of Twitter's top revenue priorities is introducing demand channels, including online video, as well as new ways to buy ads on the platform.
Mobile search & programmatic supporting Google
Strong growth in mobile search, programmatic, and increased smartphone use in Asia helped Alphabet to their fastest growth rate in almost five years.
Sales rose 24% year-on-year to USD$27.8bn (£21.3bn), above the consensus forecast for USD$27.2bn (£20.8bn), overcoming concerns that revenue could have been affected by big brand marketers pulling adverts from YouTube, because of concerns about them appearing next to unsavoury content.
Financial & advertising highlights
– Q3 revenue: USD$27.8bn (£21.3bn), versus USD$22.5bn (£17.2bn) for Q3 2016
– Q3 operating income: USD$7.8bn (£6bn), versus USD$5.8bn (£4.4bn) for Q3 2016
– Q3 advertising revenues: USD$24bn (£18bn), versus USD$19.8bn (£15.1bn) for Q3 2016
– Q3 traffic acquisition costs: USD$5.5bn (£4.2bn), versus USD$5.2bn (£4bn) expected by StreetAccount
Cost per click (CPC) declined 18%, against an expected decline of 16.3% forecasted by StreetAccount. Meanwhile aggregate paid clicks rose 47%, against expectations of 46.1%.
Ruth Porat, Alphabet chief financial officer, said Google had seen "tremendous results in mobile search", along with substantial growth in network revenues from programmatic advertising and cloud, Google Play, and hardware revenue.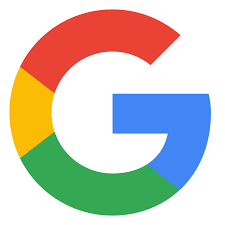 Revenue from APAC rose 29% year-on-year to USD$4.2bn (£3.2bn), as Google has begun to tailor products to the region, such as its new payments app, Tez, which is only available in India.
Sundar Pichai, chief executive of Google, said the company had been laying a foundation in Asia for a "very, very long time" with "great" product teams and now advertisers are coming on board. He said they were looking at Asian markets with "a lot more thought", not just transferring technologies from the West. "We will invest a lot in the years ahead", he said.
Amazon smash expectations & look to solidify in Asia
Amazon earnings surged 7% in the hours after trading, as they crushed expectations across the board, in a quarter which saw the USD$13.7bn (£10.5bn) acquisition of Whole Foods.
Within this growth, Amazon Web Services (AWS) revenue was USD$4.58bn (£3.49bn). This represents a 42% jump in sales for AWS. Amazon's cloud business is the company's most profitable unit that allows it to keep investing in the core business.
Financial highlights
– AWS contributed USD$4.6bn (£3.5bn) in revenue, representing slower growth for this segment than any other quarter in recent years
– Net sales increased 34% to USD$43.7bn (£33.8bn) in the third quarter, compared with USD$32.7bn (£25bn) in third quarter 2016. Net sales includes USD$1.3bn (£1bn) from Whole Foods Market, which Amazon acquired on August 28, 2017.

Amazon's consumer tech has also helped drive sales in the past quarter. "In the last month alone, we've launched five new Alexa-enabled devices, introduced Alexa in India, announced integration with BMW, surpassed 25,000 skills, integrated Alexa with Sonos speakers, taught Alexa to distinguish between two voices, and more. Because Alexa's brain is in the AWS cloud, her new abilities are available to all Echo customers, not just those who buy a new device", said Jeff Bezos, Amazon founder and CEO. "And it's working – customers have purchased tens of millions of Alexa-enabled devices, given Echo devices over 100,000 5-star reviews, and active customers are up more than 5x since the same time last year. With thousands of developers and hardware makers building new Alexa skills and devices, the Alexa experience will continue to get even better."
With Google also looking to expand their presence in APAC, though the introduction of their new payment app, it looks as though the tech giants have picked out this region as their next growth area. AWS, despite relatively slow growth, has also made some big announcements in Q3, such as their partnership with Microsoft on deep-learning library Gluon.