Google Chrome's Ad Blocker Is a Nudge to In-App Advertising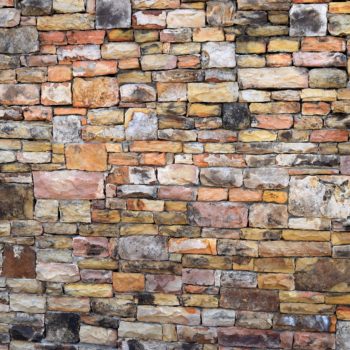 Ad blocking is nothing new, but newer versions continuously being released continues the headaches for both advertisers and publishers. Writing exclusively for ExchangeWire, Noam Neumann (pictured below), VP technologies and data, Mobfox, talks about the silver lining for those publishers that are prepared for a move towards mobile in-app advertising.
Google's new ad-blocking version of Chrome is set to go live on 15 February, 2018. The web browser will block intrusive ads based on guidelines set by the Coalition for Better Ads – including full-page interstitial ads, ads with auto-playing sound and video, and flashing ads.
The move is yet another example of the formidable advertising player setting standards and norms for the whole industry. In 2016, we watched as Google blocked all Adobe Flash Player content on Chrome, and last year Google set the tone for the wider adoption of ads.txt.
With this new change, questions remain as to how Chrome's ad blocker will affect the advertising industry overall – yet it seems the answer for publishers lies in a hard swing towards in-app mobile ads.
Those who haven't yet positioned themselves in the in-app world will soon thank Google Chrome for the push towards a platform that offers better control over the content and format of their ads, higher retention and click-through rates, better data and, thus, better audience targeting and less fraud.
The impact for Publishers
The launch of Google Chrome's ad blocker will certainly be challenging for desktop and mobile web publishers. Most believe that, come February, as Google's share of control over the industry grows, publishers will likely see their ad revenues decrease – at least in the initial stages.
Some, however, are more optimistic about the change, believing it will force publishers to clean up their acts. They foresee the good that can come from compelling desktop and mobile web publishers to prioritise digital user experience and the potentially higher quality inventory that will arise – including a swing towards skippable ads, away from pre-roll.
What's a publisher to do?
Publishers have some choices to make. They can choose to have their sites stop supporting Chrome, however this isn't very realistic considering Chrome is the most commonly used web browser in the world, making up over 50% of the global market share. Competing web browsers don't even come close.
Another option is to take advantage of loopholes. According to CMSWire, some gaps in Google's new ad standards do exist. For instance, pop up ads that only appear once a user is no longer actively engaged with content are not currently prohibited by the guidelines.
Brands may also have to increase their focus on new and alternative ways to monetise their content without advertisements through commissions or selling services and products.
But the most likely scenario is that the potentially dramatic effect for desktop and mobile web publishers will result in an industry shift towards in-app mobile advertising. As industry monoliths Google and Facebook continue to build walls around the garden, and publishers look for alternative revenue solutions, in-app is proving the best way over the wall, and with added benefits.
The move to in-app advertising
Ad blocking isn't new. While 30 million users employed ad-blocking software on desktop browsers in 2011, December 2016 saw 236 million people blocking ads on desktop browsers and 380 million blocking ads on mobile web browsers. Steadily growing in popularity, ad blocking has created evolving obstacles for advertisers and publishers.
Yet ad blocking software hasn't touched mobile apps in a significant way. As a result, in-app is the realm in which advertisers still have control over the format and content of their ads, making it a more attractive location for distributing their content and promoting their commerce.
Consumers spend 87% of their time on mobile devices using apps, compared to a mere 13% on mobile web. Moreover, in-app advertising is the fastest growing form of mobile advertising today, with US app-install ad revenue estimated to increase by more than USD$7 billion through 2020. So far, the only main players sticking to mobile web are news sites, but games and social media have already taken the plunge towards prioritising in-app advertising over mobile web.
Google Chrome's changes will likely give a boost to in-app, potentially creating more competition and higher demand for the in-app mobile advertising world over time, making in-app programmatic inventory more lucrative for publishers than ever before.
Faced with the launch of Google Chrome's ad blocker, and the fact that in-app mobile ads are a better solution for reaching and retaining more users, with better first-party data and less fraud, it seems the shift to in-app advertising is an easy choice for publishers to make.
Ad BlockingAds.txtMobilePublisher