Brands Have Spoken: A Publishing Renaissance Is Coming
by Romany Reagan on 30th May 2018 in News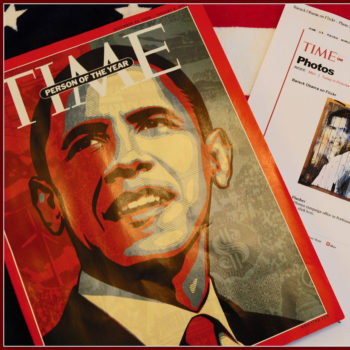 A growing demand from advertisers for brand-safe context and engaging content could herald a renaissance for the publishing industry, says Time Inc. UK's Head of Marketing & Strategy, Paul Lowrey, in this piece for ExchangeWire.
"Uncertainty was the only certainty" – this was how Campaign summed up 2017 for the ad industry.
Ongoing Brexit uncertainty, a slowing economy giving rise to short-termism, and brand-safety issues begot by the terrorist online content scandal were key contributing factors to a very unsettled 12 months.
So, what's the story with 2018 so far?
Well, it's fair to assume that the trend has continued in the first quarter of this year; and things have looked particularly unstable on the digital front. The Facebook data scandal has seen the social giant widely criticised and creative changes that have been brought in by the Coalition for Better Ads, along with the recent GDPR legislation, are further muddying the waters.
Following a heavy – some might say too heavy – focus on ad-tech and pure-play data buys in recent years, the emphasis now appears to be shifting. Once again the importance of brand-safe context and engaging content are becoming top priorities for most advertisers.
In this regard, publishers have a chance to provide the answer marketers are looking for: provide consumers with want they want, which is essentially experiences that are interesting, relevant, and entertaining that are found in trusted environments and that are accessible on their terms.
The interesting question here is whether such a solution, along with the demand from brands for safer digital ad environments and more engaging content, will help to fuel a resurgence for the publishing industry?
Despite being under attack from the decline of print, fake news, and the growing digital duopoly (not to mention the changes to Facebook's newsfeed), premium publishers have still managed to excel at engaging audiences with great content in a trusted and welcoming environment. The opportunity to tap into their knowledge and expertise in creating long-term trusted relationships between brand and consumer is again attractive for many advertisers – perhaps more so than it has ever been before.
However, in order to fuel growth and increase market confidence, this can't be done in isolation.
MediaCom's recent 'Effectiveness of Partnerships' study highlighted the benefits of striking strategic partnerships between advertiser, agency, and media owner. The report concluded that partnerships "can be up to twice as effective pound for pound at driving brand health metrics than standard advertising". Furthermore, MediaCom found that "partnerships can bring an invaluable 23% increase in consideration while live".
As an industry, we have a habit of talking a lot about the importance of building relationships and partnerships between our web of technical and creative disciplines, but we often don't practice what we preach.  
The more we do so in order to reach audiences with useful, relevant, and entertaining content, the more consumers, publishers, and the ad industry as a whole, will benefit.