Key Trends in the Age of GDPR: Q&A with Carl White, Co-Founder, Nano Interactive
by Sonja Kroll on 14th Jun 2018 in News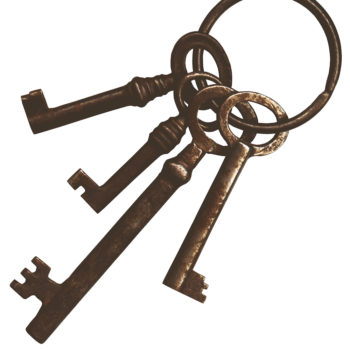 With GDPR now in effect, and the ePrivacy directive looming, a number of key trends have emerged within the ad-tech space that call for attention. In this Q&A with ExchangeWire, Carl White (pictured below), co-founder, Nano Interactive, discusses cookieless tracking, blind buying, and AI in the age of GDPR and the context of digital advertising.
ExchangeWire: As a direct result of GDPR, we are seeing the evolution of cookieless tracking. Why do you think this is and how will this develop?
Carl White: Evolving consumer expectations, along with the impact of the changing regulatory landscape, means that our industry is changing. Digital marketers will increasingly need to evolve away from retrospective analysis, i.e. cookie-based targeting, and pivot towards real-time, 'in the moment' targeting of consumer behaviour.
And this is where I believe intent marketing comes into its own and has the potential to solve many challenges brought about by the GDPR, as well as create a much better experience for the consumer. But, whilst intent marketing isn't necessarily a new concept, the advent of machine-learning capabilities means we can identify user signals of intent at incredible speed and precision.
Moving forward, traditional contextual relevance allied with real-time signals of consumer intent will drive the evolution of the digital ecosystem and help nurture the digital advertising market.
The ePrivacy directive has taken something of a backseat in the wake of GDPR, should agencies feel concerned about its looming implementation and how will things change?
Short answer, yes. The GDPR might have arrived, but the ePrivacy directive, which is set to hit us within the next 18 months, could be a much bigger hurdle.
As it stands, the current draft would put control in the hands of the browsers. As we have seen with recent Safari browser cookie restrictions, this could result in further significant changes in the marketplace.
And, in reality, at the moment, I'm not sure how many brands and agencies are ready for that.
Advertisers are demanding 100% transparency and more control over campaigns. What should the industry be doing to ensure they are delivering brand-safe and transparent campaigns?
Obviously work with the right partners. Ask questions. For instance, are they compliant with the industry standards and frameworks? If not, question whether you should be working with them.
But, most importantly, in today's environment, try to avoid buying blind. If you are doing search or intent-based targeting, you should know the origins of the data you are using, how it is being used and, critically, where your ads are running. Unfortunately, there are still companies in the space blinding their clients and agencies with nice reporting decks and big bar bills.
So, what does this mean for 'blind buying'?
With all the data now available, there is no reason an advertiser should be appearing on sites they are not familiar or 100% comfortable with.
Agency trading desks will continue the journey towards taking all network and lookalike modelling type buying on the DSPs in-house. This is margin that some have continued to give away because of previous underinvestment in headcount.
As a result, this will be a major change for the remaining blind network buyers. Agencies will then rationalise their buying relationships down to those businesses that offer them unique and transparent data, differentiated technology, as well as bespoke relationships and a tailored execution.
AI is clearly the buzzword of the moment. How can advertising utilise this technology to develop more personalised ad campaigns?
From our perspective AI is enabling us to gather richer insights and create detailed maps of a consumer's search activity to better predict what else they might be interested in and what they are most likely to respond to. Keyword based signals of intent are often clear but the semantic and behavioural connections can be powerful in building out the campaign activity.
The ability to understand and predict user intent and deliver content and suggestions tailored to them, will continue to become more sophisticated. As ever intelligent and nuanced ad placement will deliver results and help users to understand the value of relevant advertising.
So, in a post GDPR world and with the ePrivacy directive on the horizon, what can brands do to ensure they're engaging with the right audience?
One of the most interesting aspects of the GDPR countdown was the number of 'experts' with virtually no relevant operational, legal or commercial experience who emerged out of the woodwork to offer an opinion.
Let's hope that the ePrivacy directive is drafted with due consideration for the continued growth of the European digital marketplace so that we don't have to endure so much 'expert opinion' next time.
We have built our business to be prepared for a tracking free environment and brands would be best served by working with partners who cherish transparency, contextual relevance and fully user consented targeting techniques.
Artificial IntelligenceGDPRTransparency