Last-Click Attribution Is Failing Marketers: Q&A with Amit Dar, Taptica
by Lindsay Rowntree on 13th Jul 2018 in News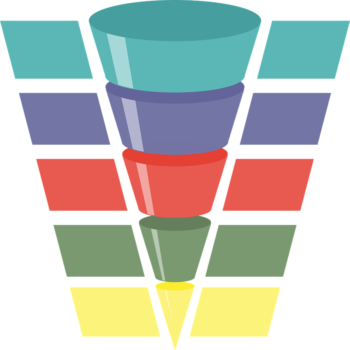 User acquisition is evolving. Where it used to be all about the number of installs, developers are becoming smarter and more discerning about campaign metrics and tying acquisition activity back to the bottom line. Now it's about finding the highest quality users and moving beyond impressions and installs, to engagement and lifetime value. TheGamingEconomy speaks exclusively with Amit Dar, general manager, U.S., Taptica, about why user acquisition for mobile gaming is changing and the importance of setting goals for quality, not quantity.
TheGamingEconomy: What are the main challenges of user acquisition for gaming apps?
Amit Dar: The primary challenge for gaming apps is the ever-increasing competition – gaming is by far the largest and most competitive category for user acquisition. Additionally, the larger gaming companies can afford higher payouts and budgets, which can make it harder for smaller newcomers and independents to enter and succeed in the market. Unless your game is viral, super sticky, and branded, you will likely have a hard time scaling. 
How has user acquisition evolved over the past few years?
We have seen the market evolve from a fixation for installs to a concentrated effort on retention and return on ad spend. As marketers become more proficient, and business models get honed in, it is easier to predict which user will be engaged.
Where is user acquisition going? Why?
It's going everywhere! Gaming companies are trying to find more avenues to acquire users, because of the high cost and competition in the market. As such, we are seeing interest increasing in influencer marketing, programmatic audio, playable ads, and much more.
How should metrics evolve to find the highest quality users?
They already have – all user acquisition efforts today look at multiple metrics after the install. The more sophisticated marketers have clear calculations and predictive analysis on which users will be the most engaged and the most profitable in the long run.
Is it time to move past last-click attribution?
It's been time to move past last-click attribution for quite some time – it's ineffective and doesn't result in long-term, quality user acquisition. To put it bluntly, last-click attribution is failing marketers. However, the fact that there is no tech out there to support this is holding the industry back from moving on.
Why should metrics, like CPE, be a focus for mobile gaming advertisers, beyond the more traditional cost per install (CPI)?
We have seen the move from CPM all the way to CPE, which is what performance marketing is really about. This allows marketers to ensure they are only paying for active, quality users. As with desktop, the end goal here is to set up a revenue-sharing model. Things are moving in the right direction, but there is still more work to be done.
If game developers want to move away from CPI, to gain higher quality users and reduce the impact of fraud, how should they start the process?
The most important thing for any game developer is to ensure that their user acquisition strategy is aligned to their business model, so that they can set performance metrics that provide the greatest value. With CPI, it's usually a copycat type of action, and then you go back to see if it fits the model. Game developers need to first understand the potential of their revenue stream and then take the approach from that angle.This content was originally published in TheGamingEconomy.com.
attributionIn-AppUser Acquisition