Game of Advertising: Creating Mutual Business Value & Outcomes
by Lindsay Rowntree on 11th Mar 2019 in News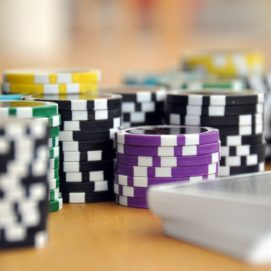 Advertising is a game. How do you play to win? Daniel Henriksen (pictured below), head of outcome media planning, Xaxis Asia Pacific, explains why using outcomes-based media should be a tactic.
In any business relationship, the sustainability and success of the relationship is the value created jointly by customers and suppliers, and where the co-operative business relationship takes input from the customer's perspective and the supplier's perspective, finding an equilibrium where both are satisfied with the outcome of the relationship. In sociology, this is defined as the 'Dyad Perspective', which in Greek describes 'dyad' as a group of two people and their interactions.
Drawing the connection to today's day and age, why do I think this is important to resurrect? Given our evolution and implicit prosperity as a result of economical and technological advancement, I believe the acknowledgement of 'mutual value' has been eroded by a general 'abundance mentality' in society, both in personal and professional settings. We've become prone to simply wanting more for ourselves, and to make reference to the brilliant mathematician John Nash and his discovery of 'Game Theory', we've also forgotten that business interactions and social games actually can be co-operative, in which participants can negotiate binding contracts allowing them to plan joint strategies maximising the payoff of each player.
In the media and advertising industry, where the ecosystem is constantly being scrutinised given the vast amount of players participating, finding the equilibrium of 'mutual value' is even harder – but equally important. With so many players interacting in the 'advertising game', co-operating is challenged by misalignment of objectives, disconnected communication flows, and sub-optimisation based on a personal agenda. Ultimately, the inequality and disconnect has resulted in a race to the bottom, where everyone is trying to get more for less.
This is obviously not sustainable long term, and worsens the payoff for each player. Marketers perceive less return on their media investment, leading to greater scrutiny and lower pricing. That means agencies are less able to invest in great talent and technology, advertising technology players will have difficulties innovating, and publishers will not be able to invest in great content and journalism.
So, it's very clear. We have reached an unsustainable point, and there is no longer an acknowledgement or an understanding in the media and advertising industry of mutual value creation. Unless everyone in the ecosystem collaborates to find this equilibrium, creating mutual value for all 'players' in the 'advertising game', we will all lose and worsen our pay off long term. So, the question is, how do we get started on this journey?
As an outcome media company, we believe that by jointly defining the success metrics that connect directly with our clients' marketing and business goals, the assurance that every dollar invested in advertising and media is delivering measurable and valuable results, is what will ultimately enable a successful business relationship. A relationship where mutual value will allow our clients' to successfully grow their business, and allow us as a company to continue investing in the best people, technology, and data; furthermore allowing publishers to invest in great journalism and content creation. We will all be able to continue innovating and continue to maximise the value we deliver to our clients in the next three to five, or 10 or 20 years.
Let's get started on this journey together, acknowledging and respecting that all 'players' in the 'advertising game' needs to get value in return from their investment and resources committed, which will ensure that all business relationships remain sustainable, and that the outcomes each 'player' retrieves are aligned with their ultimate business goals.
Daniel Henriksen will be on stage at ExchangeWire's upcoming event, MadTech Live Singapore, on 27 March 2019, where he will be discussing mobile advertising and achieving mobile success with outcomes.