Nearly Half of Global Travel Marketers Are Not Planning to Advertise on Snapchat This Year
by Mathew Broughton on 11th Apr 2019 in News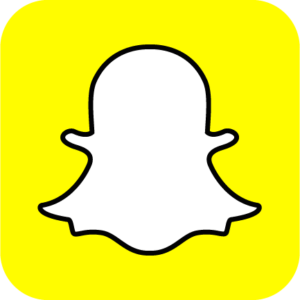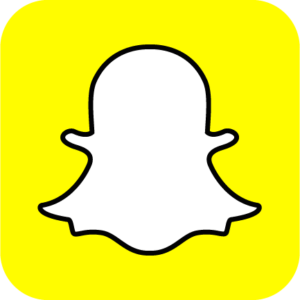 Snapchat burst onto the scene earlier in the decade, and has remained an independent social media platform, despite several competitors being absorbed by Facebook or fizzling out into obscurity. Yet, as discussed below, it remains a lesser-picked platform by travel marketers, despite increasing digital ad spending in the industry. Writing exclusively for ExchangeWire, Chris Blaine (pictured below), VP EMEA at Sojern discusses the reasons why travel marketers are unconvinced by Snapchat's offering, eschewing it in favour of alternative platforms.
It's been two years since Snap Inc. completed its IPO on 2 March, 2017. Snap figured out how to reach the young people that Facebook was said to be no longer capturing; and they believed they could successfully compete with Facebook and its army of apps like Instagram and Messenger. While this news captured the attention of the world, ad buyers in Europe remained unconvinced about the platform and, even today, are choosing to invest their ad budgets in Facebook and Instagram instead.
The slippery slope of Snapchat
In February this year, Snap Inc. reported in its quarterly earnings that the user base has stabilised at 186 million users, after seeing declines earlier in 2018. And even though the user base did not increase, Snap Inc. ended 2018 strong from a revenue perspective with an increase of 36% over the previous year. But when you are a technology company that relies on a growing user base to monetise your business, signs of slower growth have follow-on effects. Snap Inc's stock is down about 60% from the USD$24.50 price it closed at on its first day of public trading.
There are likely various reasons for this decline in fortunes, including slower-than-expected sales, a crowded market (need we mention Instagram?), stagnant growth in the user base, and the departure of various high-ranking executives. In addition, Snapchat made a change to its advertising base, switching to selling ads programmatically through software algorithms instead of through salespeople, which led to much lower ad prices and, thus, less revenue. Finally, in early 2018, the company pushed out a redesign of its Snapchat app "separating the social from the media" that left users angry and frustrated, ultimately halting Snapchat's user growth. A tweet criticising the platform by influencer Kylie Jenner instantly knocked USD$1bn (£765.9bn) off the value of the company and CEO Evan Spiegel received a petition signed by 1.2 million users calling for the redesign to be reversed.
But it wasn't all doom and gloom for Snapchat. 2018 was somewhat saved by the arrival of Snap Pixel, which launched last summer giving its advertisers more accurate data on how ads drive direct-response clicks allowing ad buyers to move away from last-click attribution models. Even so, advertisers still seem less inclined to move their ad spend to Snapchat when they can reach similar audiences on Instagram, which gained more users in 2017 than Snapchat had in total!
If advertisers aren't spending on Snapchat, where are they spending?
According to Sojern's State of the Industry Report, global travel marketers allocated nearly half (47%) of their ad budgets to digital in 2018. The largest chunk of that digital budget was dedicated to social media advertising, with 23% going to Facebook and Instagram and an additional 7% going towards other social platforms such as Pinterest, Snapchat, and WhatsApp. And this trend of investing in social media advertising is set to grow. In fact, 63% of European travel marketers will increase the share of their spend on Facebook and Instagram in 2019 – making EU the region with the highest anticipated growth. We know that travellers are spending their time on Facebook's family of apps – five times more than on travel-related apps, sites, and searches – so brands are aware they need to be on these platforms.
'Stories' is the new hot format in the industry and some say it's the most important feature since the Newsfeed on Facebook, when looking at the user activity. In fact, Facebook CEO, Mark Zuckerberg said: "Stories are on track to overtake posts in feeds as the most common way that people share across all social apps."
Instagram only introduced ads in Stories about two years ago, but it could generate over USD$2bn (£1.5bn) in revenue for Facebook this year and USD$7.5bn (£5.7bn) in ad revenue for Facebook by 2021, up from an estimated USD$750m (£574.4m) last year. Analysts expect Snap. Inc's revenue to come in around USD$1.5bn (£1.1bn) in 2019, up 30% from last year. With similar ad products for the Stories formats, why are advertisers choosing the Facebook family over Snap? Marketers are familiar with the Facebook ad-buying platform, it has a lot more data on its users that can lead to better ad targeting, and it has 2.27 billion monthly active users!
This trend towards more visually inspiring content is driven by consumer behaviour. We are seeing over half of travel marketers (55%) planning to increase their ad spend in general on Facebook and Instagram in 2019. And, more specifically, we are seeing travel marketers dedicating more budget towards Facebook and Instagram Stories this year, with over 50% of global travel marketers planning on using Stories on these platforms this year. We are also seeing a 13% growth in travel marketers planning to use Instagram videos this year, compared to those who report using them last year.
And as expected, programmatic video is following suit, with just under half of global travel marketers planning to increase their spend on video this year, despite only 9% of digital ad spend going towards video in 2018.
What does the future hold?
No one is questioning whether or not advertising on social media is going to grow – it is. However, it's a competitive industry and each social platform needs to demonstrate tangible results. The more results the platform can demonstrate, the more advertisers will commit with higher spend.
And Snapchat is trying! Like all the social media platforms, it is aware that innovation is key to driving results. Although the Snapchat story has been far from positive lately, it recently announced it could be unveiling its own gaming platform this April. The application will reportedly let Snapchat users play third-party games through the Snapchat application – a feature that could drive up its user base. In another drive for users and "international growth", Snapchat is releasing the much-anticipated redesigned Android app by the end of the year. In May, it will be testing non-skippable six-second ads in its TV-like shows, a risk that could drive up advertising interest due to better viewability, but potentially turn off consumers depending on the quality of the ad and content. And yes, Snapchat has listened to the outpouring of negativity around the redesign and is reportedly testing a redesign that once again places Stories from friends next to professional publishers. So, the platform could certainly be headed in the right direction, but will it ever catch up to Facebook and Instagram?
Facebook and Instagram are showing no signs of slowing down, with Instagram announcing last week that it's rolling out a checkout button to make it easier for people to shop from the platform. They also continue to roll out various new ad products designed for different verticals and higher funnel objectives, such as brand awareness, as well as lower funnel objectives such as driving conversions via remarketing. Ultimately, these platforms continue to evolve in order to influence consumers at each stage of their path to purchase. With more than a billion monthly active users on Instagram and 400 million Instagram Stories daily active users, this is currently the platform to compete with.
One thing is for certain, advertisers are playing catchup with changing consumer behaviour. Consumers are long past just moving towards social, they are headed straight for Stories. I have no doubt that the ad spend will follow.