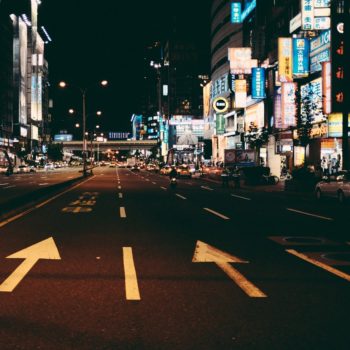 As the decade draws to a close, ExchangeWire has invited thought leaders from across the industry to share their predictions and insight into what 2020 will hold for the ad tech and martech industries. Under the spotlight today is digital out-of-home, with experts debating how the sector can sustain growth; OOH technological integration; and ongoing challenges for the medium.
Driving DCO for DOOH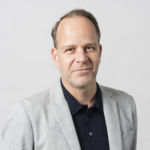 Last year, I suggested that technical interoperability and creative optimisation would shape DOOH in 2019. On my first point, there have indeed been some important advances across adtech, inventory management, transactional exchanges, data management, and reporting. It started with wide-scale industry collaboration and the production of the Digital OOH Primer - a comprehensive set of global guidelines and best practices published by five leading US industry trade groups.
This was followed in September by the UK's first multi-network DOOH campaign using independent, third party verification of campaign playout - a milestone moment for systemised reporting in the UK. It has also been a year of high-profile advances in the testing of programmatic platforms for automated media trading. I think it's safe to say that technological innovation and interoperability will continue to define 2020, as these programmatic exchanges move past the test and learn phase and into the mainstream.
But it turns out that I was only 50% correct in my 2019 predictions. It was in fact, not the year for dynamic creative optimisation (DCO). Even though the ad tech systems and infrastructure are in place, dynamic output has plateaued in the UK, a view backed up by the major media owners. The adoption of smarter, data driven, dynamic creative has not kept pace with either media spend or technical evolution. Given the number of studies amassing on the increased effectiveness driven by dynamic and contextual messaging, it seems that most brands who have used DCO, have only done so in an ad hoc way, as an 'innovation' piece.
2020 should therefore be about getting DCO for digital OOH back into the conversation. To challenge brands and agencies with the overwhelming effectiveness story. Dynamic, contextual creative is not a one-off special for awards reels, it should be standard practice. The question is "why wouldn't you behave this way"?
Neil Morris, founder & CEO, Grand Visual & QDOT
More technology, more data and more digital and programmatic expertise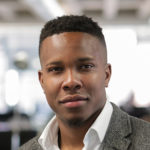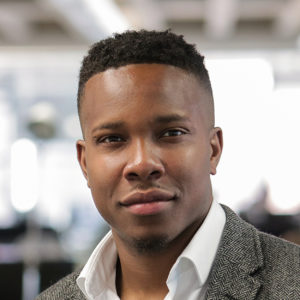 Seven percent of screens are digital and this makes up 50% of OOH spend. While we may argue on the exact numbers, it's undeniable that the future in this space is going to be immense and it's such an exciting time for our industry. A good marketer has always had one objective; create meaningful moments for their brands in order to deliver business outcomes. With the increase in data that is available to us in a programmatic world, we are now able to use precision in finding the right customer and leverage technology to deliver at the right moment. This is all underpinned by digital and programmatic experts who own the wider digital plan and who can focus on the outcomes across DOOH and other addressable channels.
For instance at IPG, we have leveraged these three pillars (Tech, Data and Digital Expertise) for a number of our clients where we employ what we call 'Advanced DOOH'. This is where we use our proprietary data stack to generate "High Value Audiences" for our clients and map these audiences to a device ID and layer them with DOOH locations. This then gives us a prioritised roadmap and determines which locations to buy and when to buy them.
Taking all this into account, my prediction for 2020 is more technology, more data and more digital and programmatic expertise will see programmatic spend across OOH increase exponentially over the coming year.
Seun Odeneye, managing director UK and Ireland, Cadreon
Data, integration and automation to shape OOH in 2020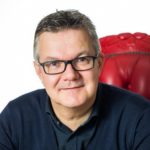 Against a backdrop of incredible growth and diversification, out-of-home faces further transformation in 2020. Growth will continue as the channel balances the strength and versatility of traditional OOH with the changing dynamics that digital brings. Data, integration and automation, are all set to be defining areas of change and growth for the year ahead in OOH.
Smarter use of data is the biggest step change for the medium in both location planning and providing the right evidence for performance outcomes. Already, we are seeing basic demographic markers being replaced with sophisticated behavioural planning synergies, and to great effect. Behavioural metrics are aggregated and layered with location insight so that campaigns can be more targeted and more relevant to the predominant audience present at the time. Something digital marketing does well. Behavioural data is also helping to accurately measure campaign outcomes, using performance metrics such as footfall tracking and purchase behaviours.
Data insights are also helping agencies to align the way they reach people across the entire marketing spectrum. We have the beginnings of a holistic creative rebirth, where brands are using experience-led tactics to feed into integrated campaign strategies that are really paying dividends for brands. Omnichannel campaigns, where OOH plays an integral part in the story, bring the strategy full circle - OOH with social and/or TV, to reach audiences across multiple environments and touchpoints.
Landmark changes such as automation and programmatic technologies have yet to kick in with any financial significance in OOH. But it's coming. 2020 will bring more dynamic campaigns - rather than genuine real-time bidding - from brands familiar with OOH's contextual benefits. Those brands leading the way and reaping the rewards will help to create a more considered and automated future.
Nick Mawditt, managing partner, Talon
Computer vision and mobile data will lead DOOH ads in a futuristic direction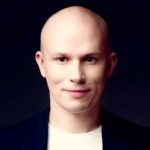 2020 will be another year when Digital OOH will distance itself from traditional OOH media and get closer to fulfilling futuristic visions of ubiquitous, spectacular and all-knowing advertising screens depicted in sci-fi movies.
Going forward campaigns using image recognition will be particularly attractive for marketers. Thanks to the fast development of computer vision and deep learning algorithms, selected DOOH screens can now match the ads to the environment and target group in real time. Ads can automatically change depending on the type of cars passing near the screen (colour/brand/type) or the countless features describing pedestrians (number of people in front of the screen/type of clothes they wear/facial expressions/detection of smoking) and many other variables.
Latest technologies installed with the screens allow to register the mobile phones of people who were near the screen during the display of the advertisement (recognition of advertising ID/Mac Address of the network card). Combined with records of data used on the Internet it makes digital OOH the first medium that truly merges offline and online advertising.
In 2020 it is technology that will drive the development of DOOH in Poland, opening completely new opportunities for marketers. This trend will further Polish DOOH network expansion as well as an increase in spending on this medium (estimated rise of 25% by the end of 2019).
Damian Rezner, head of "Think DOOH" division & CINO, Screen Network
Need for measurement to grow the format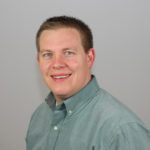 As digital out-of-home continues to grow, the need for measurement will come to the forefront. Traditional OOH companies who have started to move into the space will need to continue to evolve in order to offer measurement that more closely aligns with all other options in the digital ecosystem. Technology to track who has seen these advertisements and the response from these ads is growing and is becoming an expectation of clients.
Solutions have started to emerge where there are technologies to pull device IDs, but there is a need for the industry to put some structure and guidance in place to help regulate the industry in terms of how this is being tracked. Tracking consumers' next steps, such as going to a client's website, going to retail locations or purchasing products are all things that will help this media format grow once it is easily tracked.
Tommy Shaw, Director, Digital Planning & Strategy, MNI Targeted Media
Brands to put more budget towards DOOH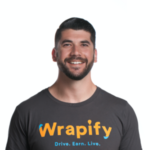 In 2020, we'll see a shift with brands putting more of their display budgets toward digital out-of-home, and DOOH will become more integrated with digital buys. While DOOH may still be in its infancy, we will see further standardisation of ad formats to accommodate more atypical screen aspect ratios and sizes. In addition, given the advancements from platforms such as AdOmni and Vistar, we can expect a reinvention of the digital display ad ecosystem with physical boards. Targeting will also become more refined to increase relevance to the exposed audience, and automation of buying based on environmental factors will become less sophomoric. In terms of big industry players to watch in the coming year, I expect to see Google pulling out all the stops in order to dominate the DOOH space.
James Heller, co-founder and CEO of Wrapify
DOOH continued improvement opening new avenues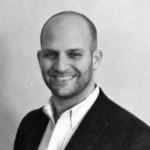 With DOOH's continued improvement from a data features, audience measurement, and location-based targeting perspective, digital buyers are finding value extending their audience reach strategy to new environments, especially for video. Location-based targeting in particular can help to increase overall scale, plus, this strategy applies to both digital and linear. TV Networks also plan to account for DOOH viewing in their national ratings. It's a sign that agencies are open to counting viewing out of the house at the planning level.
Josh Eisinger, VP, strategic partnerships, Tremor Video
An exciting, brand-safe, measurable and creative opportunity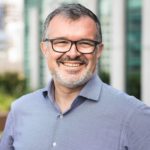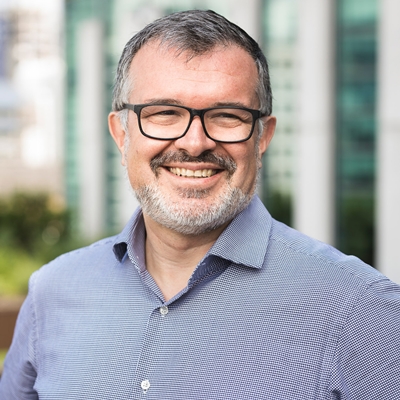 These are exciting times in out of home (OOH), which is establishing itself as a digital power player with the growth of programmatic technology for the medium.
Already, advertisers and agencies are seeing the benefits programmatic technology is bringing to digital OOH with agencies restructuring their teams to encompass OOH and digital experts working together. They are also driving the demand for media owners to make more inventory available via programmatic channels.
This momentum will continue: many of our agency partners tell us that 2020 is the year that programmatic in digital OOH becomes mainstream. Budgets will grow as advertisers increasingly see it as a digital medium, and flow from new sources as the likes of direct-to-consumer players use it as a brand-building opportunity that enhances their existing digital and social activity.
In a time when brand safety is paramount, OOH is proving that GDPR does not reduce campaign creativity or compromise on reach.
Creativity is crucial. Expect to see data used, and in more sophisticated ways, to enrich campaign targeting, optimisation and attribution as well as delivering a more contextually relevant message to consumers.
Data coupled with programmatic technology in digital OOH are limiting wastage, as well as supercharging outdoors' already established ability to both augment and amplify other media. It is enabling buyers to use the same audience data to buy across multiple digital channels to deliver a more unified brand experience for those who matter the most, consumers.
Programmatic in this channel is still in its early days and there are challenges with how to bring the best of this technology to the industry. Education with all stakeholders will be key in order to make the most of this exciting new brand safe, measurable and creative opportunity.
Jean-Christophe Conti, CEO, VIOOH