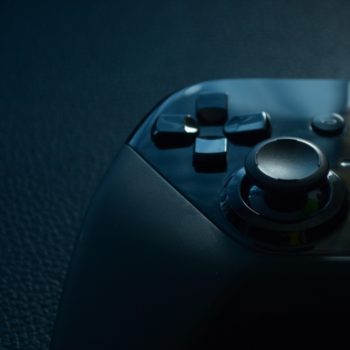 As the decade draws to a close, ExchangeWire has invited thought leaders from across the industry to share their predictions and insight into what 2020 will hold for the ad tech and martech industries. Under the spotlight today is in-game advertising, where marketers are increasingly realising the value in the medium as a result of a diverse and engaged audience, esports growing at a phenomenal rate, and implementation of sophisticated technology solutions.
Expect shifts in 2020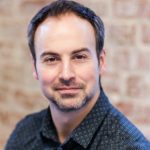 The stats and headlines continue to pour in - gaming represents a big opportunity for marketers. And yet, adoption remains, at best, uneven. That said, we'll see a number of shifts going into 2020 where game platforms will be making strategic moves to that woo even the most reluctant brands:
Relentlessly player-first philosophies: Context matters, and the consumer experience matters. This has become all the more apparent as consumers have been increasingly exposed to the "toll" they pay to social networks for utilisation of these services by merit of breaches of trust or personal data. Game studios, particularly ones with robust direct-to-consumer strategies, must see disruptive ad-experiences as non-starters, as having a healthy player base is paramount.
Naturalistic integrations: Being player first has a natural outcome of in-game ads continuing to wax more naturalistically integrated into the game experience. Gone are the days of clumsy and messy brand takeovers being something players can or should put up with, nor should game studios be willing to diminish their valuable IP in that way. Gaming is increasingly an entertainment sector tantamount with movies or TV in its place within the cultural zeitgeist – game studios will increasingly be invested in the concept of building franchises with a loyal consumer base. Doing so can pay dividends for both the brands and game studios, as an engaged fanbase is one that is much more likely to pay attention to brand messages.
Full portfolio plays: Perhaps one of the biggest barriers for brands into gaming is that it is a complicated space. With the rising proliferation of esports, though providing some of the most fertile ground for brand messages, never has in-game advertising been more daunting. However, game companies will increasingly leverage opportunities to bring the full heft of their portfolios – not just the esports, but the games the esports are played within, etc. – to bring opportunities to market that introduce multiple touchpoints to marketers for one of the most under-leveraged audiences in advertising, game enthusiasts.
Jonathan Stringfield, VP of marketing, measurement and insights, Activision Blizzard Media
In-game popularisation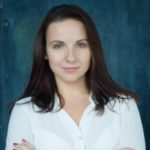 In the last decade, gaming has changed — and so have the gamers. Gaming has become more immersive, enriching, and personalised. As a result, the advertising of the future will have to mirror those developments. Take a look at any advertising landscape and you will notice the trend: the era of blind promotions is behind us. We are now looking towards a future of ultra-targeted messaging and dynamic creative optimisation. This is where in-game advertising is king.
I'm excited to watch the new decade bring us totally immersive and custom in-game experiences on the back of the continuous adoption of battle-tested digital advertising standards — viewability, programmatic capabilities, brand safety, and others. "Omnichannel" is the buzzword for brands that want to use all possible touchpoints to reach their customers and connect their online and offline interactions. In-game advertising is definitely the go-to channel for this.
The introduction of 5G will provide an extra boost by empowering advertisers to leverage targeting options for in-game advertising. 5G will also enable brands to find new channels to connect with their audiences and procure better-quality data while taking into consideration the global data minimisation trend. As 2020 approaches, technological developments continue to speed up, and gaming grows much bigger than before, I expect "in-game popularisation" to be the catchphrase of the year.
Natalia Vasilyeva, VP Marketing, Anzu.io
Improvements across the mobile gaming ecosystem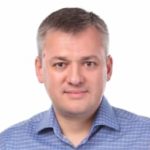 In-game advertising as a monetisation model continues to grow rapidly across mobile gaming clients, especially in the casual and hyper-casual genres. We anticipate this will push developers to focus on improving user experience.
Brands will also continue to increase in-app marketing spend, due to changes in online data privacy, the advent of 5G, increased time spent playing games, and the ever-expanding types of audiences that play games globally.
One of the main challenges to in-app advertising for developers is that ad networks typically pay more slowly than Google or Apple. This can create constraints on working capital, slow down business growth, and impact how quickly developers can re-invest revenue into UA campaigns. In fact, it wouldn't be surprising if ad networks increased their payment terms even further as media agencies and brands move to net 90, or even net 120 days as standard.
A shift from in-app purchases towards ad monetisation will also naturally lead to a lower LTV for most games. In order to reduce the decline in LTV, publishers will need to increase session duration, as well as retention rates. These can only be achieved by improving game quality and design.
If LTV does decline, then UA will become even more important for gaming businesses. Developers will need to improve their existing ad campaigns, as well as experiment with new channels to maintain the profitability and scale of their UA efforts.
2020 will be an interesting year for ad-funded game developers and their partners. Ultimately, these trends should lead to improvements across the ecosystem, especially for end users.
Sergei Kovalenko, CEO, Braavo Capital
Virtual environments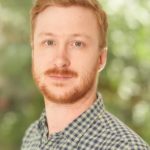 Gaming is on a positive trajectory. The popularity of free-to-play games such as Fortnite – offering access to more than 250 million users – has attracted the attention of marketers, and even has the potential to emerge as a new social network for certain demographics to play games but also socialise with their peers. For marketers, gaming presents a variety of opportunities – which previously may have been overlooked – and should be considered a strategic component of omnichannel campaigns.
The premium environment offered within gaming has potential to deliver high levels of engagement with a vast, and growing audience. Its untapped potential to reach specific demographics through immersive in-game ads and video in high-performing mobile environments can deliver greater brand awareness for a multitude of brand advertisers.
To achieve scale with key demographics beyond 2020, audience perception must be addressed. To widen the appeal and combat misconceptions, "gaming" could be rebranded as "virtual environments". These virtual environments have the ability to mimic real-life advertising, and can take inspiration from digital out-of-home learnings, to generate an outcome when a direct path to purchase isn't possible and create a truly engaging experience for the user.
Chris Hardiman, product director, Xaxis
Defining metrics to boost in-game ad performance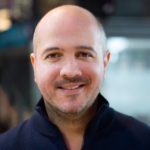 In-game advertising has the opportunity to reach millions of focused and engaged gamers, but as an increasing number of brands look to move their digital ad spend in-game, measuring ROI will be called into question and become an understandable area of focus.
To date, in-game advertising has been classified as a subset of digital advertising, subject to the same performance metrics. But measuring an in-game ad against the same success criteria as online banner ads, for example, falls short of reflecting its true impact.
2020 will be the year that in-game advertising measurement comes of age. We'll see a new framework emerge, focusing on metrics such as viewability, visual engagement and brand recall. As a result, the industry will be able to identify where the premium ad placements are in-game and refine creative guidelines by genre, i.e. for football titles, racing titles, etc, and in turn, programmatic pricing structures will evolve, boosting ROI.
By defining a bespoke measurement approach for in-game advertising, and benchmarking against digital browsing norms, brands will be able to accurately track and improve the performance of their in-game ads, and effectively reach an audience of consumers rapidly growing in significance.
James Draper, CEO, Bidstack
In-app ads and in-app purchases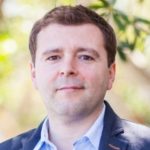 The growth of hyper-casual gaming apps (games that rely primarily on in-app advertising for revenue) has seen downloads surging 150%, but due to rising competition, cost per impressions (CPIs) have increased, leading to advertisers diversifying their monetisation strategy. While the current data might suggest next year will be one in which in-app ads dominate, we can in fact expect a pivot from the industry as it moves to a hybrid model that seeks to drive revenue both through in-app ads and in-app purchases.
Retargeting is the other logical response – generating additional revenue from existing paying users to address the fact that 90-95% of gamers are currently not making in-app purchases. Currently, retargeting is surprisingly uncommon among gaming apps given that it has been shown to generate revenue uplift of over 50% among paying users in this category, more than double the industry average. We can surely expect the industry to take steps to realise the untapped opportunities this offers next year.
Paul Wright, managing director for UK, France & ME, AppsFlyer
Investment in creative to scale up in 2020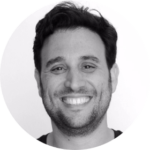 While in-game advertising and the game industry as a whole has seen consistent growth for the last few years, 2019 was an incredibly exciting year for the sector, with technological innovation in the form of tools for better measurement and automation across both the monetisation and user acquisition sides, and an explosion in the importance and impact of interactive creatives.
From a gametech perspective, the year saw the launch of tools for true monetisation A/B testing, more cost-effective and targeted cross-promotion and, arguably most importantly, the launch of in-app bidding solutions from most of the major industry players.
On the creative side, we saw a massive spike in average IPM (install per thousand impressions), powered on the one hand by increased investment in creative innovation and optimisation, but also by increasingly aggressive creative tactics like click-to-store mechanisms and deceptive gameplay. In a world of increasing automation across the board, creative remains one of the last levers available giving user acquisition campaigns an edge, but abusing that power will ruin the trust of users in the long-term, ultimately resulting in lower performance across the board.
Having said this, we expect to see investment in creative continue to scale up in 2020, where the core of creative innovation will be a tighter combination of human creativity and data. Iterations and improvements will increasingly be carried out together with a machine, where in-ad data and external measurements will connect the dots and lead the creative change. The new brainstorm will be together with a machine.
Finally, 2019 was the year we saw the monetisation and marketing elements of a given game business work much more closely together, if not combine entirely. With one person or team overseeing game growth as a whole, studios or publishers are empowered to leverage both sides of their business to accelerate business success.
Dan Greenberg, chief design officer, ironSource
Potential threats in augmented reality ads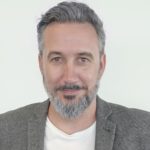 Augmented Reality (AR) isn't a new concept, but it's very much exploded in popularity in the last few years, with increased use on various social media platforms, and the massive success of Nintendo's "Pokemon Go!" mobile gaming app. Up until recently AR experiences required apps to deliver them, but with the emergence of WebAR technology, that's all changing. WebAR allows users to have AR experiences directly via a web browser, without the need for a specific app,and it's easily run across browsers on Android, iOS, Windows or Mac systems. WebAR provides the advertising ecosystem with a great new playground to reach users with more immersive branding experiences, but as AR ads grow in both exposure and profitability, it won't take long for cyber criminals to start exploiting the user interaction, either.
Third party WebAR ad delivery is already being employed by ad networks and exchanges, and as WebAR is usually delivered via URLs, it's entirely possible to trick a user into clicking a call to action button in an AR ad that redirects them to a malicious landing page, or click on a special offer that implements a phishing attack.
Bryan Taylor, sales manager, Adsecure