First 3D Gaming Ad-Verification Pilot Delivers 23% Higher Viewability than Display Ads
by ExchangeWire PressBox on 24th Feb 2020 in News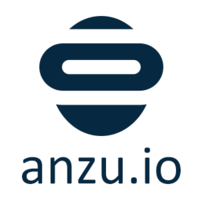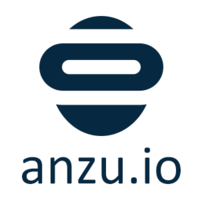 The first-ever programmatic in-game advertising campaign to be independently verified has seen a 23% increase in viewability of ads — compared to traditional digital advertising.
In the pilot, in-game advertising platform Anzu and military-grade cybersecurity company CHEQ delivered the first-ever ad-verification solution in gaming for a multinational consumer brand.
During December 2019, ads were served with geo and real-time targeting to over 400,000 gamers on mobile and PC as part of a campaign to reach a younger generation of consumers. On average, CHEQ found that during the campaign, 80.2% of game players achieved a level of viewability in which they saw 95% of ads for at least two seconds. This is compared to only 65% viewability for at least two seconds when the same brand served banner ads using traditional online display advertising channels.
The brand ads were served seamlessly throughout 20 games across genres, racing, simulation, and adventure games, including Jurassic Park VR, Final Kick and HAJWALA (Drift). The pilot had 408,000 unique users, defined as people who played the game and were exposed to ads. This was determined through registered, user-self-identification.
Since Anzu and CHEQ launched the first ad verification for in-game advertising, dozens of companies have benefited from the solution, including Turner, part of AT&T's Warner Media Group. Advertisers who serve dynamic in-game ads programmatically in top titles can now utilise real-time in-game verifiable tracking and measurement of ad performance. They receive metrics including whether ads were viewed head-on, or from a hard-to-view angle, and where ads were obscured by any surrounding objects.
Guy Tytunovich, CHEQ Founder and CEO, said, "In the US alone, marketers are expected to spend USD$3.67bn (£2.82bn) by the end of 2020 on ads placed within video games on mobile, desktop or console platforms. The early promises of in-game advertising are paying off, and in-game advertising will be a powerful opportunity for brands in 2020 who are reassured that ads are served in a viewable, brand-safe and fraud-free environment. Like in the overall OTT ecosystem, we are seeing huge excitement about the fact that big advertisers can, for the first time, take first-party data, which reflects their understanding of their customers or future customers, and point that data to the world of gaming to reach a pool of 2.4 billion engaged gamers."
Itamar Benedy, Anzu Co-Founder and CEO, is thrilled by the outcome of the pilot campaign, "We're excited to see the fantastic results of our first large-scale collaboration with CHEQ. But we're not surprised. This campaign further illustrates that in-game ads naturally offer high viewability. The reason for this is simple: when gamers play, they are completely immersed in the environment and perceive ads naturally. CHEQ is a cybersecurity company, and partner, that truly understands the value, and the importance, of this type of advertising. By ensuring brands can appear in-game, we're working together to open up the field for new collaborations across industries. We look forward to continuing the partnership, disrupting the advertising and gaming worlds without disrupting the gamers, and achieving more amazing results!"
Ad VerificationGamingViewability