Report Reveals Consumers Want Contextually Relevant Ads, Yet Remain Cautious About Privacy
by ExchangeWire PressBox on 21st May 2020 in News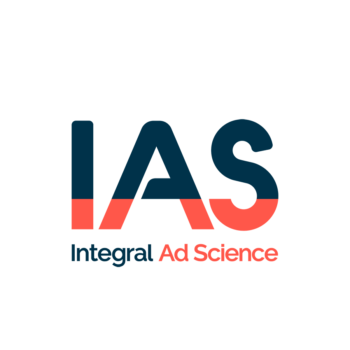 Today, Integral Ad Science (IAS), the global leader in digital ad verification, releases its Consumer Data Privacy Report for the UK, providing a view into how consumer perception of data privacy is shaping the future of advertising.
Two years since the enactment of the General Data Protection Regulation (GDPR), data privacy remains a key concern for a significant 94% of consumers. Alongside this, whilst 33% of consumers remain unaware of data privacy regulations, such as the GDPR, nearly nine in ten (87%) of consumers now understand their browsing data will be used for advertising purposes.
The type of targeted advertising consumers are most receptive to was found to be behavioural and contextual. Consumer's top preference for targeted ads includes targeting based on purchase history (35%) or browsing history (34%).  A close second is targeted ads that are contextually relevant to the site a consumer is browsing, stated by a third (33%) of consumers to be their preferred means of targeting.  Targeting based on demographic data, such as life stage (19%) or job (15%), was the least preferred method of targeted advertising.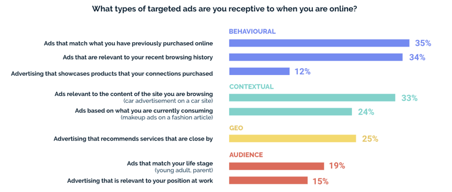 Nick Morley, EMEA MD at IAS, comments: "As the use of third-party cookies diminish, brands looking to reach consumers will need to employ new audience targeting tactics. By considering the environment – the topics and sentiments on a page – brands can adjust to the evolving landscape, engaging with consumers in appropriate environments. Targeting audiences based on context is not only an innovative solution to reach consumers while complying with privacy regulations – it's actually what consumers prefer."
Consumers are also clear about which platforms they are happy to share their personal data with for a more relevant ad experience. Almost three-fifths (56%) of consumers are comfortable sharing information in shopping environments, and more than two-fifths (43%) are happy for social media sites to have access to this data. While for audio streaming and gaming – two platforms that have seen a boom in consumer usage during lockdown – just under a third of consumers are willing to share personal information (30% and 28% respectively).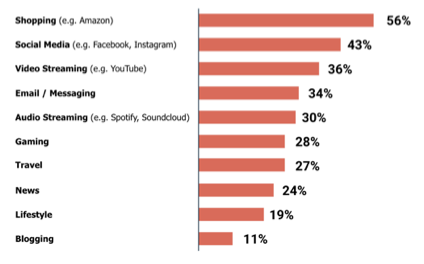 Other key findings of the report include:
Half (50%) of UK consumers believe the security of their online data is their own responsibility and a further two-thirds (67%) are confident in the security of this online data. Clearing browser history (62%) and deleting browser cookies (58%) are the most common ways that consumers protect their data
Websites and apps are listed as the second most responsible (39%) for the security of consumer data, with consumers generally not looking to the government to keep their personal data secure (11%)
More than half (57%) of consumers hold sites accountable for ad experiences, with three-fifths (61%) preferring to withhold data instead of receiving a personalised ad experience
Integral Ad Science's Consumer Data Privacy Report highlights how consumers feel about their data privacy and being targeted online. The report analysed data from 526 UK consumers via an online survey in April 2020 to determine consumer perceptions on online data privacy, data regulations, and targeting preferences. The full report can be viewed at: https://integr.al/2ZkFvEE

Integral Ad Science
Integral Ad Science (IAS) is a global leader in digital media quality. IAS makes every impression count, ensuring that ads are viewable by real people, in safe and suitable environments, activating contextual targeting, and driving supply path optimi...
Powered by PressBox
Ad VerificationContextPrivacyTargeting