Cavai Opens Office in Munich, Germany, and Appoints Florian Wolf as Sales Director for the DACH Region
by ExchangeWire PressBox on 25th Nov 2020 in News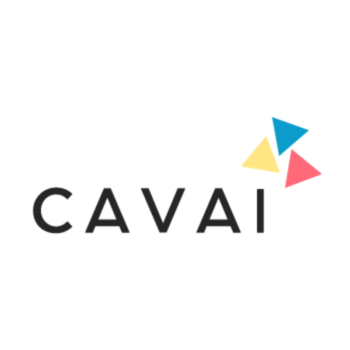 Cavai, the leading conversational advertising cloud, today announces its expansion into the German market, with the opening of an office in Munich, and the appointment of Florian Wolf as Sales Director for the DACH region.
Cavai has seen significant growth over the last two years and has built the world's first platform designed for building, serving and managing conversational advertising across all platforms and formats. The brand is already established in Oslo, Stockholm, Helsinki, Copenhagen, Amsterdam and London, and launched recently in APAC, Spain and Latin America.
Florian will start early in the new year to spearhead growth in the market. Florian was formerly senior sales manager at programmatic monetisation specialist, Highfivve, and question and answer platform, Gutefrage.net in Germany – which is one of the country's most popular websites. He was also head of technology for the DACH region for performance marketing company, Tradedoubler.
"Germany is an extremely interesting market for us. With partnerships with multinationals, Beiersdorf and Henkel, already underway in the region, our conversational offering is enabling a number of brands to connect with audiences on a more one-to-one level," says Steffen Svartberg, CEO of Cavai.
"Florian is an expert at all things online advertising and ecommerce related," he adds. "A true leader in his field, he will help to bring Cavai's unique offering to more companies in the region – a region which increasingly recognises that some of the greatest leaps forward for businesses are happening in the area of customer experience, data management and personalisation using AI. The conversational potential of advertising at scale brings huge advantages in all these areas."
Florian added: "I am excited to get started as the German digital advertising market is showing increasing sophistication at all disciplines. Cavai's conversational cloud will enable many companies to supercharge their growth next year and I can't wait to bring this unique offering to them."
Cavai currently works with brands and organisations such as Exxon, HP, Coca Cola, Nordea, Daimler, Nissan and Unilever.

Cavai
Cavai is the leading global conversational advertising cloud working closely with brands, publishers and agencies to enable conversational experiences through Cavai's proprietary ad cloud technology. Founded in 2018, Cavai helps marketers deliver con...
Powered by PressBox
Ad TechAdvertisingAppointmentDACHGermany