PubMatic Appoints Hitesh Bhatt and Jaidev Kakar to Lead Connected TV Solutions in EMEA
by ExchangeWire PressBox on 20th Jan 2021 in News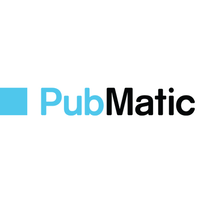 PubMatic Inc. (Nasdaq: PUBM), a sell-side platform that delivers superior outcomes for digital advertising, today announced two senior appointments to support the company's growing connected TV (CTV) business across Europe. Hitesh Bhatt was named director of Publisher Development, CTV and OTT; Jaidev Kakar was named director of Advertiser Solutions, CTV and OTT.
"I am delighted to welcome Hitesh and Jaidev to the PubMatic team. They are joining PubMatic at an important time in our evolution", said Emma Newman, CRO, EMEA, PubMatic. "They both bring a depth of experience and knowledge in the CTV space that will help us accelerate our expertise in this area, reinforcing our position as a leading omnichannel SSP".
Bhatt, a seasoned CTV sales executive, will be responsible for growing PubMatic's supply base and revenue stream in EMEA through the development of new, long-term publisher, broadcaster, and TV manufacturer partnerships. With more than 25 years of experience in digital marketing, he will play a vital role in bringing the company's integrated technology platform for display, video, mobile, and CTV advertising to CTV and OTT publishers.
Before joining PubMatic, Bhatt was director of Sales at Spotify UK. Prior to that, he launched and led Samba TV in the UK, helping to establish it as a key player in TV data and measurement. Bhatt also led digital revenue and strategy at Sky Media.
Kakar joins PubMatic from Omincom, where he served as director of Audiovisual Inventory. Before Omnicom, he held the role of Online Inventory and Yield manager at Sky and was responsible for monetisation of the company's cross-channel digital portfolio (display, video, and mobile). As
director of Advertiser Solutions for CTV and OTT, Kakar will work with advertisers to drive ROI by reaching and engaging their target audiences in brand-safe, premium CTV environments, ultimately helping CTV broadcasters and publishers grow their programmatic advertising businesses.
"Joining PubMatic at this time is a very exciting prospect. The acceleration of CTV viewing over the past year has created a huge opportunity for the ad tech industry to innovate at an unprecedented rate", said Bhatt. "I'm confident that PubMatic's client-centric approach, combined with in-house expertise, will help shape the future of CTV advertising".
"I'm really optimistic about the future of PubMatic, particularly in light of their advancements in CTV", said Kakar. "We have the opportunity to enhance industry-wide partnerships and bring collaborative solutions that meet the needs of CTV content producers and providers, brands, and media agencies".

PubMatic
PubMatic (NASDAQ: PUBM) delivers superior revenue to publishers by being an SSP of choice for
agencies and advertisers. PubMatic's cloud infrastructure platform for digital advertising
empowers app developers and publishers to increase monetizati…
TagsAd TechAppointmentCTVEuropeOTT